Top Rated Miami Restaurants
Foodies know better than anyone that dining can be an artistic expression. Whether it's the sprig of rosemary that tops your perfectly grilled fish, the whimsical interplay of flavors and textures in a perfectly executed appetizer, or the rich pink-red raspberry coulis that rims your dessert plate, food can – and should – bring diners great sensory pleasure.
The best restaurants and lounges at the Miami Design District do just that, and more. These top Miami restaurants earned a place at the District because of their superior quality and dedication to providing diners with meal after meal of transcendent food.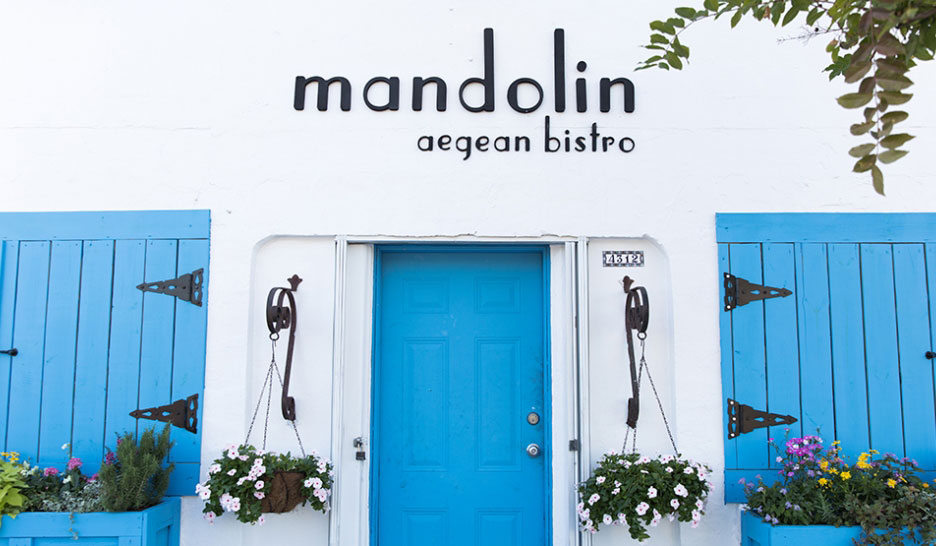 Featured above is one of Miami's most beautiful restaurants, Swan and Bar Bevy (also voted by Miami New Times as Miami's most romantic restaurant). Located in the heart of The Miami Design District, Swan is the brainchild of hospitality mavens David Grutman & Pharrell Williams. Known for its modern chic cuisine and handcrafted cocktails, the globally influenced menu at Swan features beautifully plated dishes in one of Miami's hottest locations.
You might wonder what the best Miami restaurant is – this is a question without a single answer due to the wide variety of cuisines available to fortunate Miami diners. One restaurant that receives a lot of praise from the discerning customers who frequent the Miami Design District is Mandolin Aegean Bistro. The aromas of fine Greek and Turkish food will greet you when you step into the charming 1940s-house that feels pulled from the Greek Islands. The lush back garden with lantern-lit tables creates an intimate atmosphere that provides the perfect backdrop to the food: roasted lamb, fresh baked bread, and soul-warming vegetarian dishes. At Mandolin Aegean Bistro, seasonal dishes change daily and Old World style wines are always on offer.
A new arrival to the Miami dining scene are two Joel Robuchon concepts located in The Miami Design District – Le Jardinier and L'Atelier. Foodies can delight in experiencing not one, but two restaurants by the team behind the chef with the most Michelin stars in the world. The highly anticipated L'Atelier will surely wow diners with its modern French cuisine, served at a dining counter that faces directly into the open kitchen, allowing for a dynamic interaction between the chefs and guests. The menus will feature iconic L'Atelier dishes alongside new seasonal creations from Culinary Director Christophe Bellanca—a longtime protégé of the legendary Joël Robuchon, who is carrying on his legacy while moving the brand forward. All dishes are offered à la carte, as well as in several tasting menus.
Le Jardinier is a casually sophisticated, vegetable-forward restaurant created by longtime Joël Robuchon protégé, Alain Verzeroli, who serves as Culinary Director. Le Jardinier's menu focuses on the use of the highest quality local vegetables, seasonal ingredients, and fresh herbs—some of which will be harvested from an on-site garden—complemented by wild and sustainable fish, meat and poultry. The restaurant features a large outdoor dining area, and innovative cocktail program in harmony with Chef Verzeroli's menu
If you're in search of a more casual atmosphere, head to Harry's Pizzeria to experience one of the top restaurants in Miami. This unassuming American fare gets four-star treatment from renowned chef/owner Michael Schwartz. Enjoy fresh, simple, fun food that features local seasonal ingredients and skilled techniques: you'll appreciate the handmade pizza dough and the organic ricotta made in-house, as well as the craft beers, all served in a happy neighborhood space that is decorated with memorable art. Chef Michael Schwartz owns another restaurant in the Miami Design District, and he won the coveted James Beard Foundation Award for Best Chef South in 2010 for the seriously delicious food served up at Michael's Genuine Food & Drink. In both of his District eateries, Schwartz showcases his talent for creating gourmet dishes and serving them in a welcoming, laid-back environment.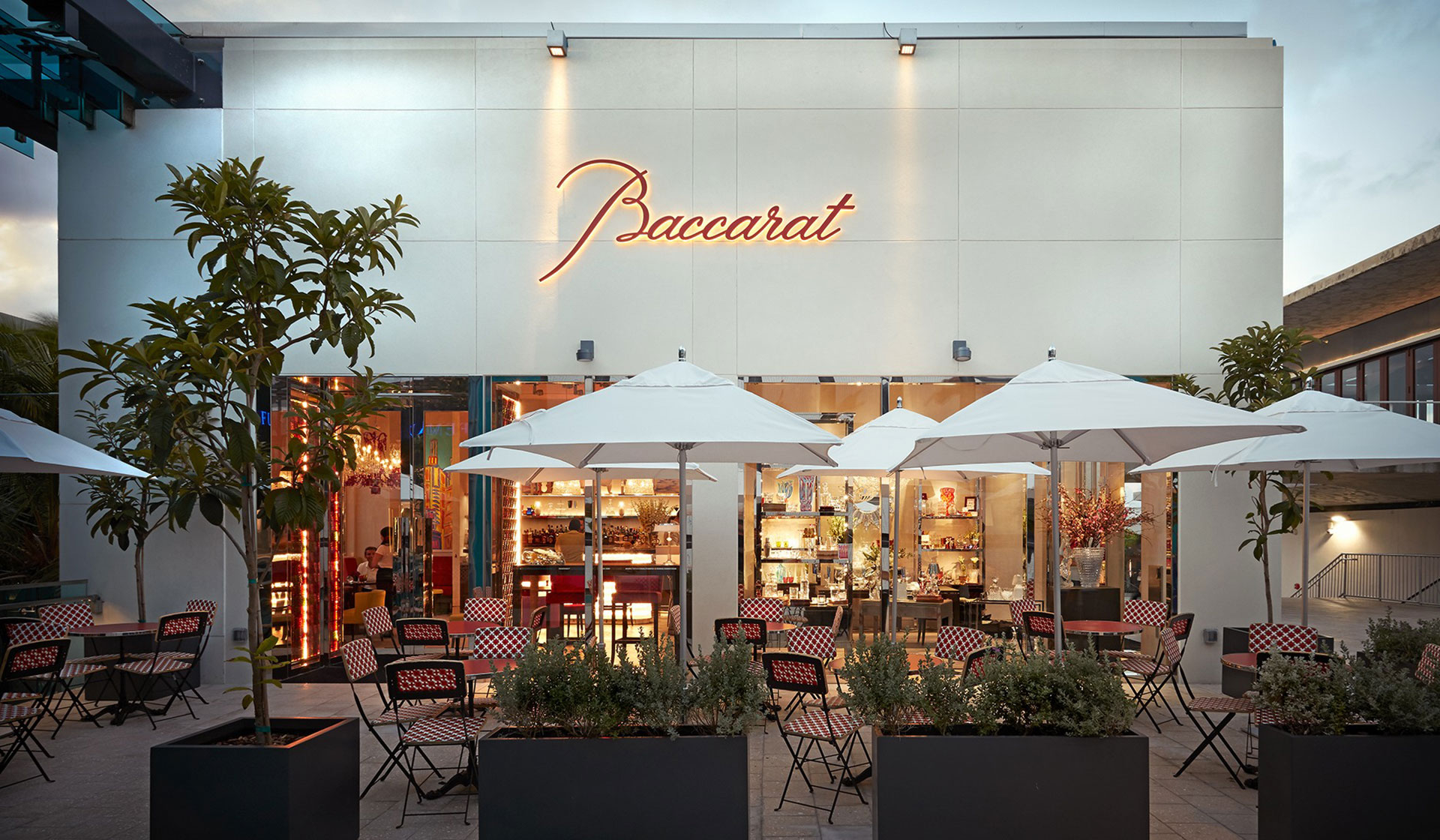 With Estefan Kitchen, Gloria and Emilio Estefan showcase the cuisine of their native Cuba with bold flavors and locally sourced ingredients. The Estefans bring their culinary heritage to one of Miami's most creative neighborhoods, offering locals and visitors a one-of-a-kind dining experience in an inspiring setting.
OTL is a two-floor restaurant and café with coffee, breakfast, drinks, sandwiches, pastries and more. Upstairs is The Office - a creative art gallery space used for a variety of programming, from yoga classes and meditation to interactive panel discussions and designer pop-ups.
Also not to miss is our food hall, St. Roch Market. Named one of the world's best food halls by Travel & Leisure, St. Roch Market opened in the Design District in early 2018. The Market will offer a unique dining experience and an excellent craft cocktail bar. Diners will enjoy a diverse line-up 12 chef-driven concepts, with a wide breadth of menu items ranging from sushi, to pasta, to acai bowls.
One of our favorites is Chef Cloe and The Vegan Café. First breaking onto the culinary scene as the only vegan chef to capture the top prize on Food Network's Cupcake Wars, Chef Chloe Coscarelli has since been recognized for bringing vegan cuisine to the mainstream as an award-winning chef, successful entrepreneur, and best-selling cookbook author. She brings her culinary chops to St Roch Market offering both savory and sweet items. Guests can dig into Butternut Nachos with butternut-cashew queso, honey-sriracha seitan, guacamole, pico de gallo, mango salsa, coconut-lime drizzle; Miami Mango Salad topped with chili-cashew dressing; and a variety of vegan cookies, cupcakes, and scoops.
Local Favorites
A discussion of the District's dining options would be incomplete without paying homage to a local favorite: MC Kitchen. The Italian dishes served at this establishment will impress your palate – from the responsibly sourced local meats and vegetables to the expert hands that prepare your food, MC Kitchen is a real gem.
Another local celebrity chef is Brad Kilgore, who now has two hot spots open in The Miami Design District. Head to Kaido, his cozy Tokyo-style drinking den and lounge and sip on innovative cocktails by in-house mixologist Nico de Soto while dining on thoughtfully prepared Asian dishes. Make sure to arrive hungry at Ember, Brad Kilgore's wood-fired American bistro focusing on classic and modern fare, wood-fired dishes, smoke laden meats, pastas and shareable sides. Don't forget to order the fried chicken and thank us later, it's one of the best in town.
The Art of Dessert
To indulge your sweet tooth, we have no shortage of options of desserts in The Miami Design Ditstrict. MadLab Creamery by Soraya Kilgore features classic and seasonal ice cream flavors that can be paired with more than 30 toppings (like gold flakes and glitter) and the sweets made on site are out-of-sight. Their creative, over-the-top treats include wiggly Japanese cheesecake, chocolate by the pound, cotton candy and matcha swiss rolls.
Aubi & Ramsa is a fun 21+ option for dessert. This Miami-based brand of ultra premium wine and spirit-infused ice cream has redefined what you should expect from frozen confections. Each pre-mixed flavor is the result of years of painstaking exploration. Get your hands on a pint of The Highland Truffle, a Belgian chocolate ice cream made with two shots of Macallan 12-year old single malt and a hefty dash of chocolate chunks.