There's something new in the Miami Design District, and it's making us glow with happiness. Glossier opens its doors to its new permanent location, which also doubles as a tropical oasis (hues of unmissable Glossier pink included). The store emanates a sense of fun and escapism. Think beach club meets deco. Sparks of hot pink convey the electric energy of Miami's late-night scene, while lush green accent and Florida coral keystone come into play.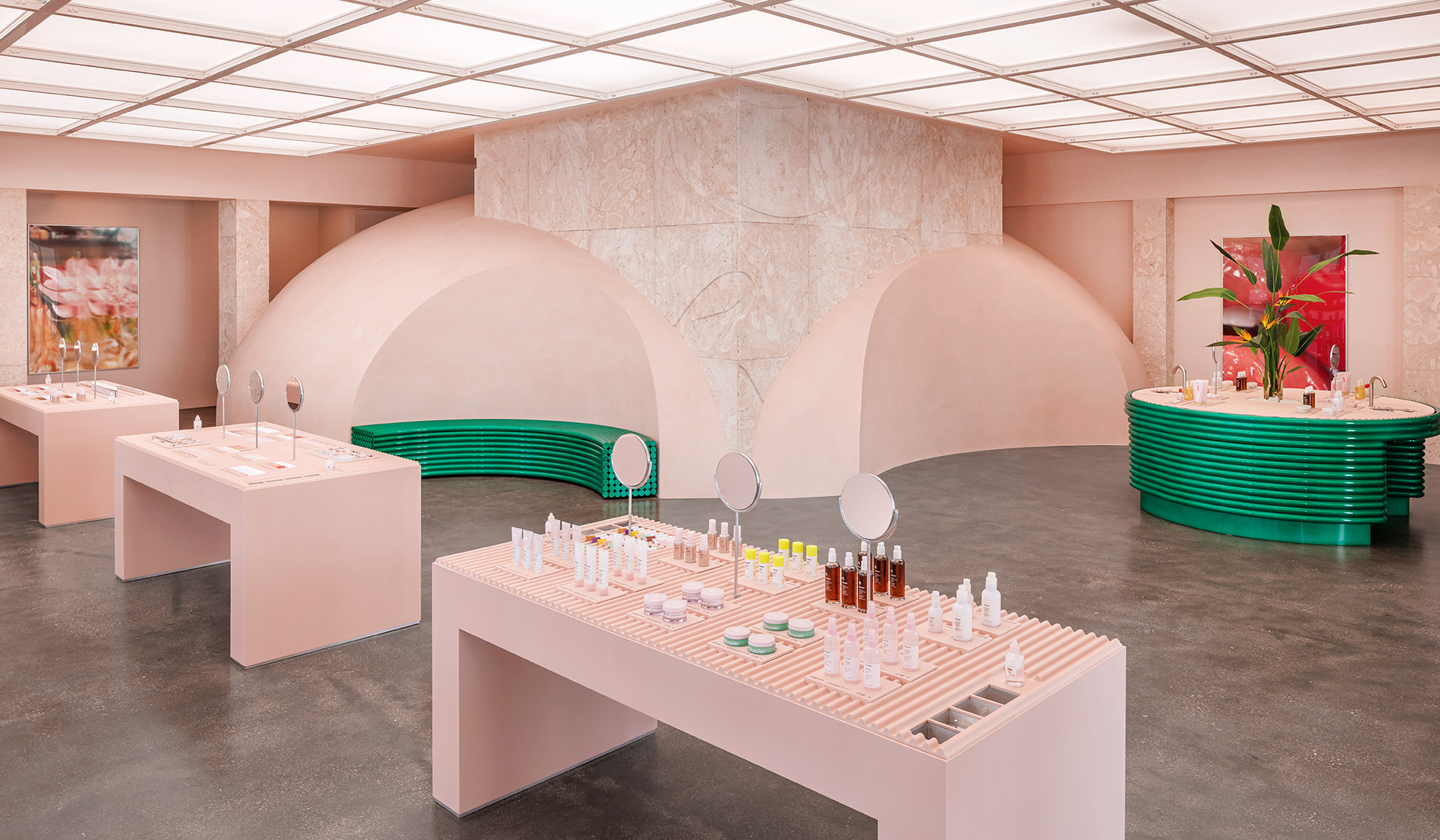 The stucco dome in the signature Glossier pink makes its way as the focal point. It's what's inside this dome that will really lure in those hunting for the next best selfie spot. A few steps around the dome is the entrance to an "underwater" room illuminated in hues of blue and marine plant life. This under-the-sea photo moment has a mirror that will remind you that: "You look good".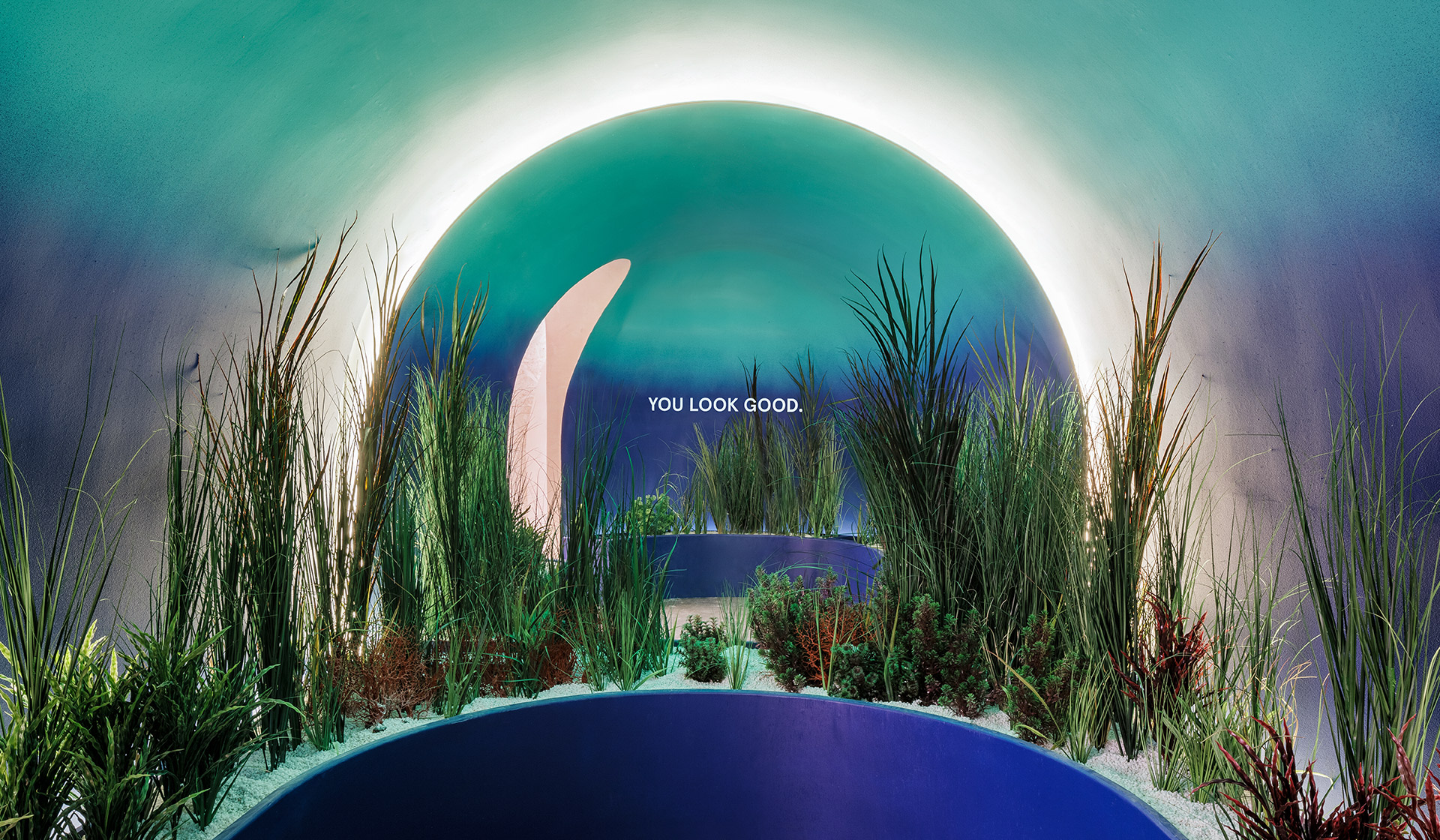 The new Glossier also has its first-ever Wet Bar, where guests can splash on their favorite products with an aesthetically pleasing and clean setup. It's not just the visuals that make this new location the 'Balm Dotcom', their passionate team of skincare gurus standby to guide guests through their beauty journey.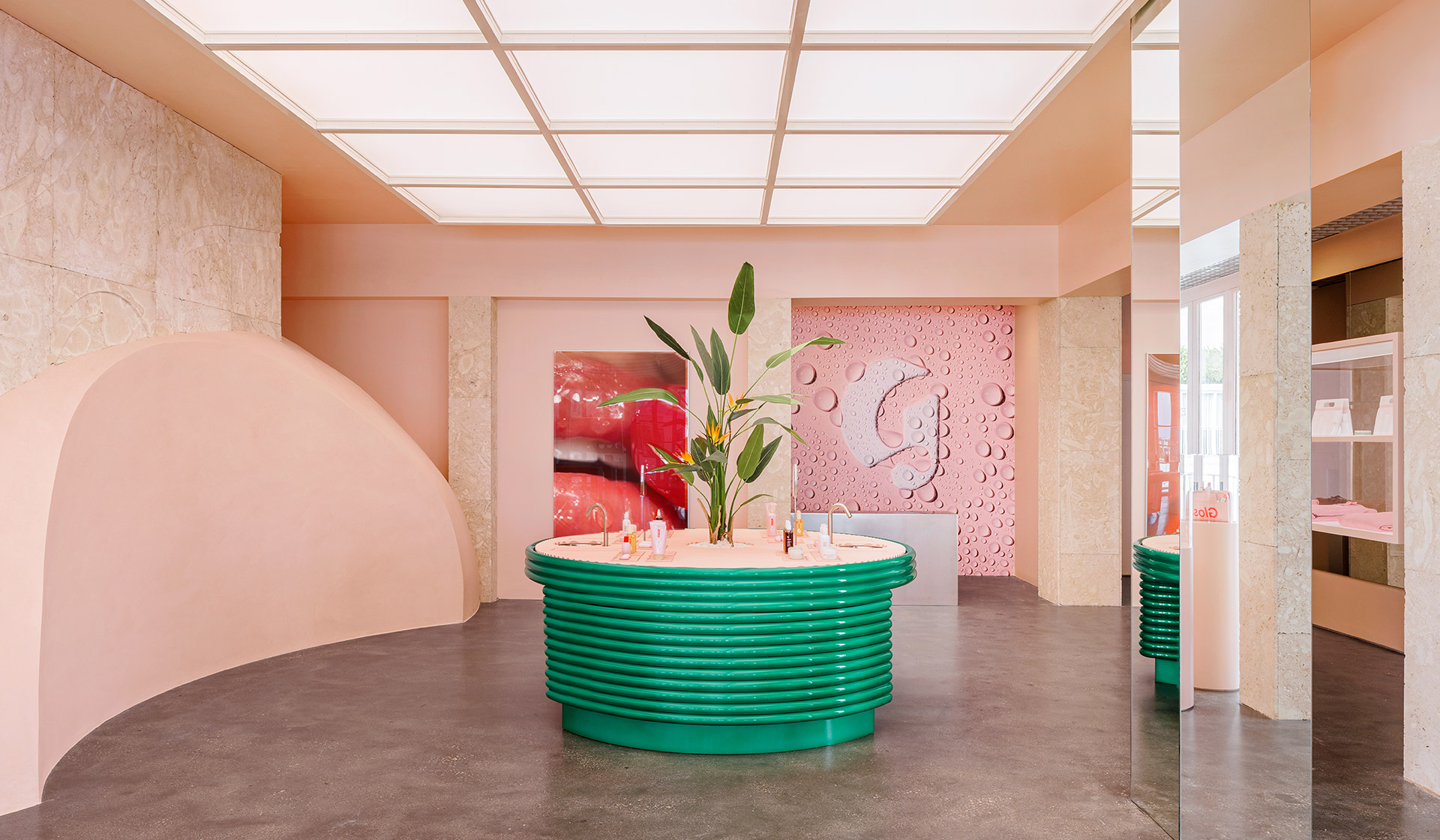 Visit to stay and play for a while – and don't forget your sunscreen. You can find Glossier at 140 NE 39th Street (Third Floor of Palm Court).