Calling all foodies and pizza lovers alike! If you thought the Miami Design District only served up cutting-edge shopping, culture and design, you're in for a treat. There's a plethora of delectable pizza spots from deep dish and Detroit style to slices decked out in truffle. We handpicked the neighborhood's cheesiest list for your next visit, deliciousness guaranteed. Roll up your sleeves and get ready for a drool-worthy journey. We're here to find your next favorite slice.
Square Pie City
Time to dish it out. Jeremiah Bullfrog, the local chef turned hometown celebrity opened Square Pie City right here in the Miami Design District. What to expect: a playful pizzeria with fluffy Detroit-style pies ranging from "Meat Lovahs" to the "All White E'rrything Pie". Choose between half or full pies (all made from scratch). Get ready to savor, compliments of Detroit. 3918 N Miami Ave.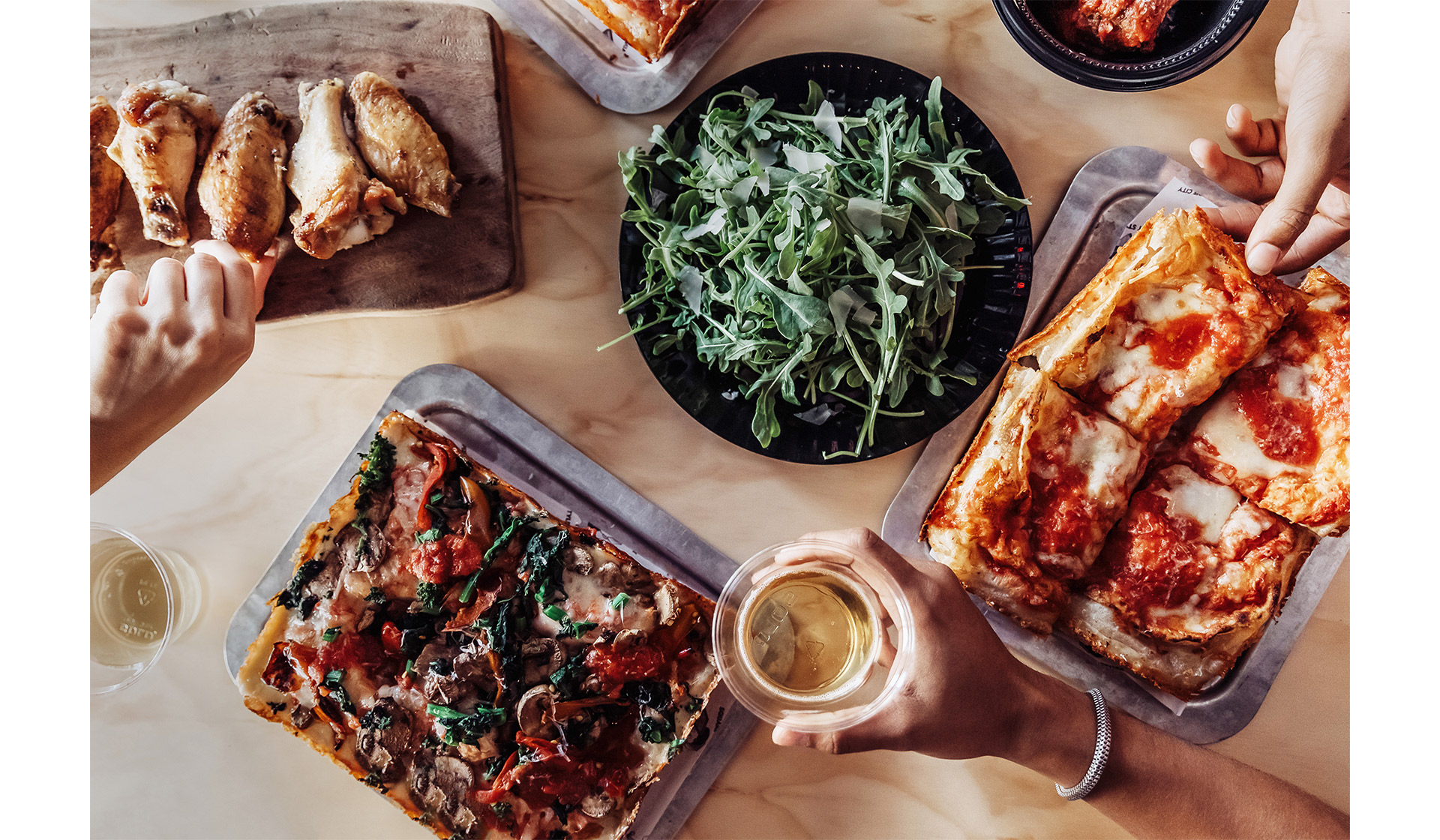 Sofia
Next on the quest, Sofia. The perfect setting to tantalize your tastebuds with classic Italian flavors in a top-notch atmosphere. Sit under the pink umbrellas and order the pizza margherita, pizza salami or pizza al tartufo with maitake mushroom, potato crema, truffle pecorino, chives, and black truffle. Don't forget to sip! Sofia offers a full bar with lovingly crafted cocktails. 140 NE 39th St. Suite 133.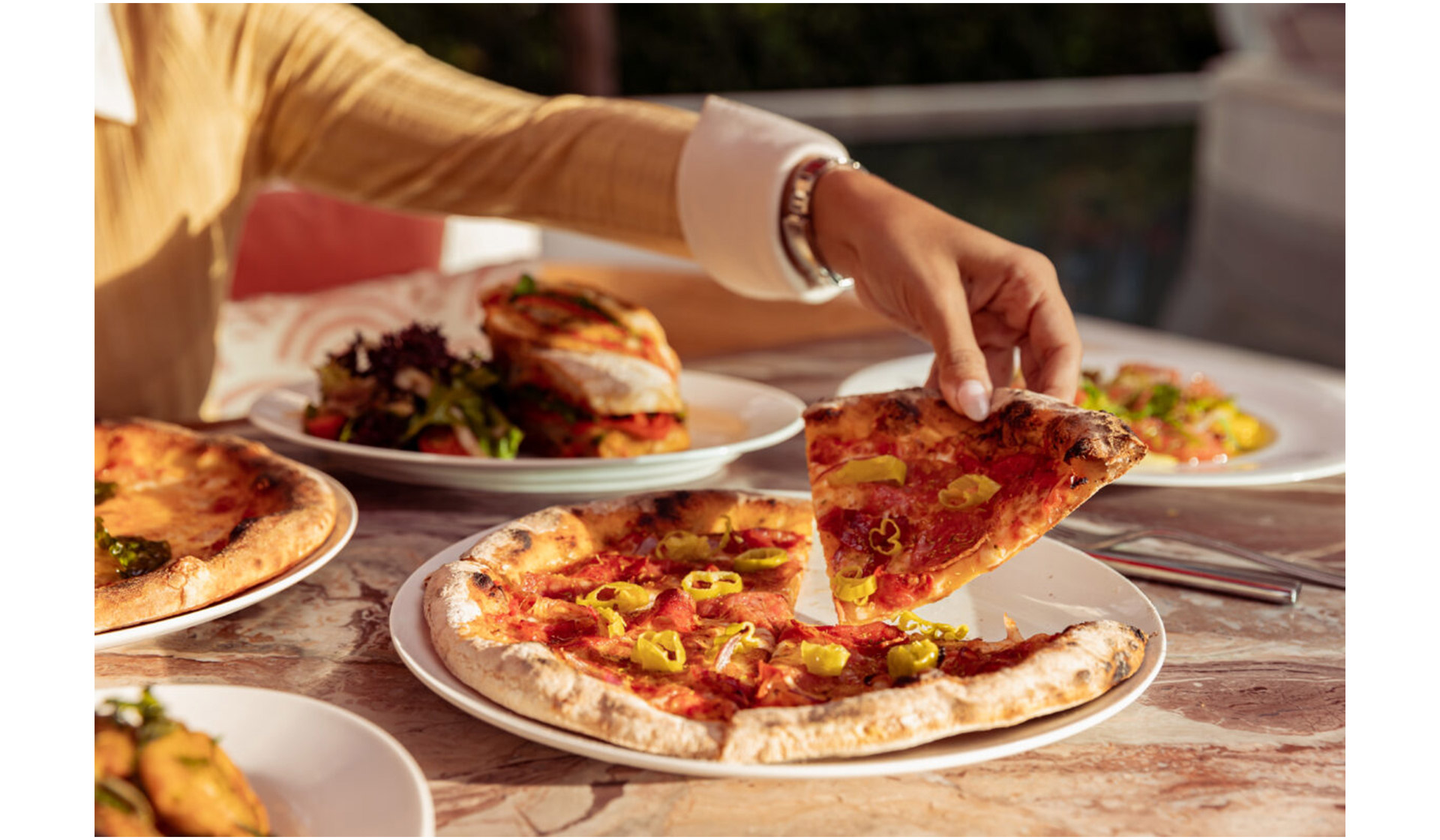 Michael's Genuine
This vibrant neighborhood spot has been a staple in the Miami Design District for years. Approachable, yet upscale, Michael's Genuine is a local hotspot that also steals the hearts of hungry travelers. Visit them for the District's most unique pies with fun ingredients. We're talking green lamb chorizo, caramelized onion or truffle pizza – all made in Michael's signature wood ovens. 130 NE 40th St.
Old Greg's Pizza
Who remembers the Old Greg's pop-up where there were waiting lists, lines wrapped around the corner and pies that sold out for an entire month? Yeah, it was really that good. So good that they now have a permanent location here in the District. Visit them and try the O.G. Roni Pie, a square pizza covered in a blanket of pepperonis and big basil leaves with perfect crisp edges Don't forget to seal the deal with sourdough garlic knots and polenta-crusted chicken wings. You'll thank us later. 3620 NE 2nd Ave.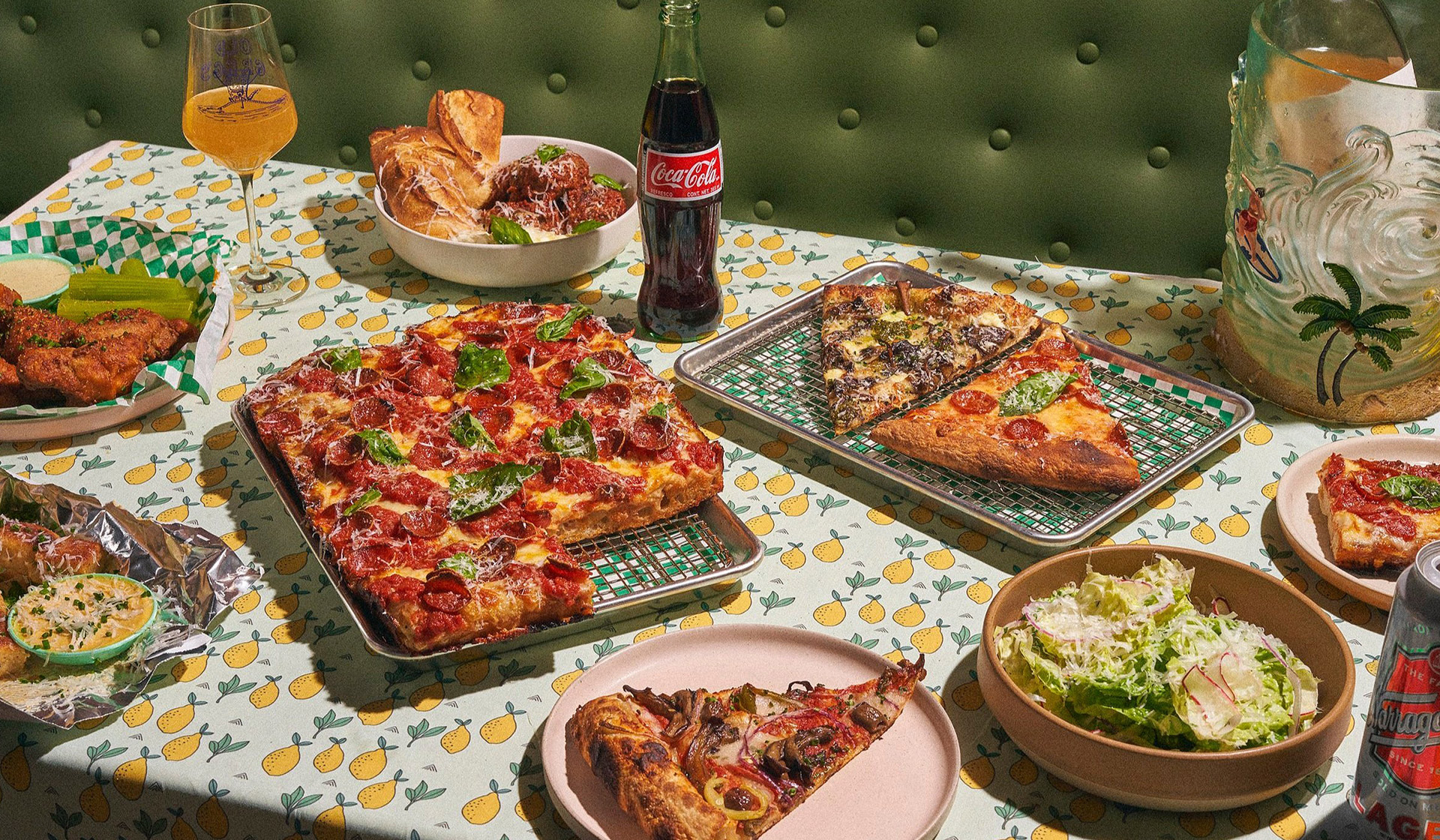 Contessa
Let's get into the glamour. Contessa is the latest dining destination from Major Food Group, inspired by the old-world sophistication of Northern Italy's most iconic resorts and estates, this restaurant serves a range of signature pizzas (that are too good to share). Grab some fine wine, secure your antipasta orders and choose among five different options from the classic Margherita to their Truffle Pizza topped with prosciutto. There's no shortage of indulgences at this culinary gem. 111 NE 41st Street.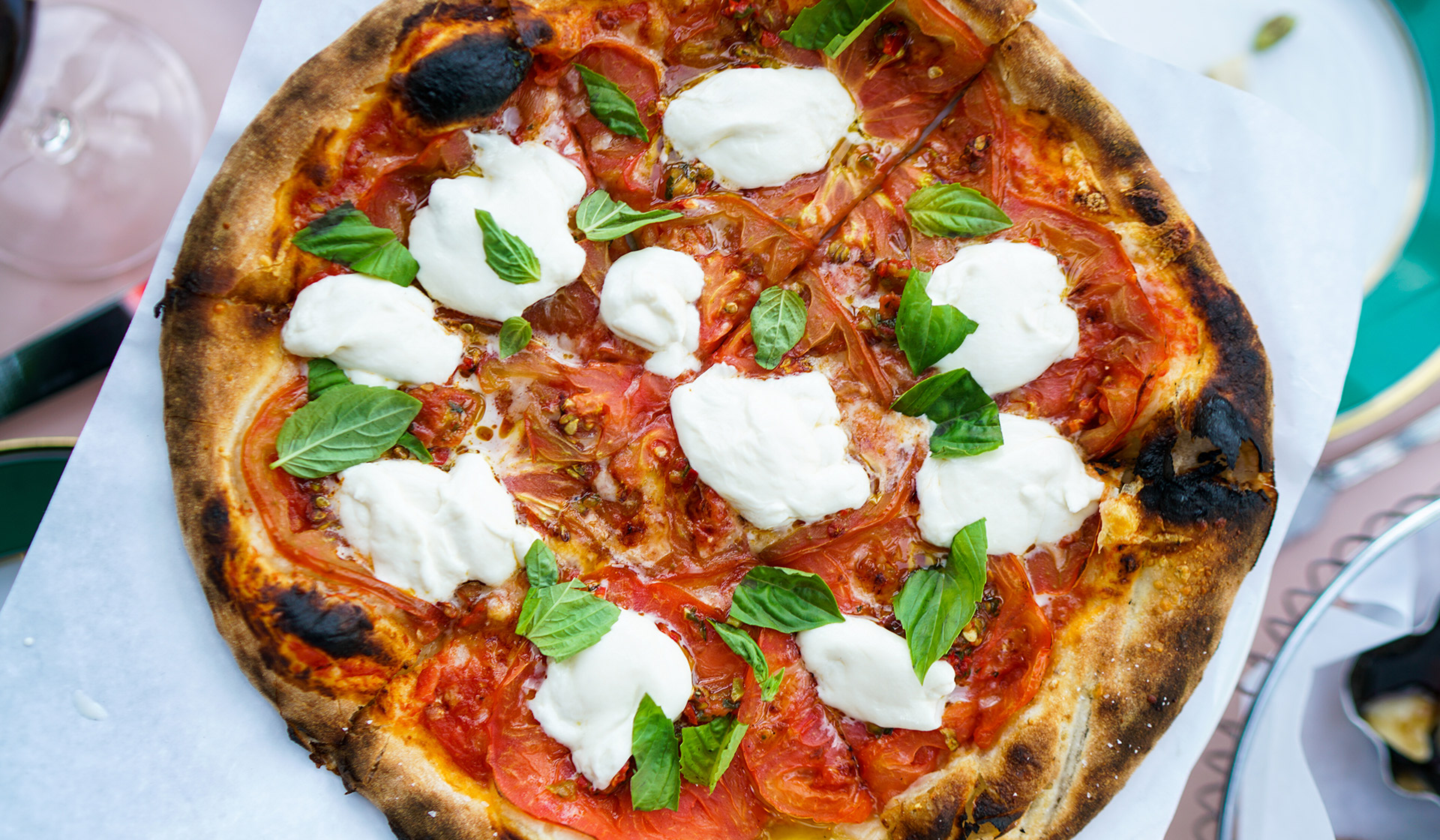 Swan & Bar Bevy
Swan is undoubtedly one of Miami's most recognized dining destinations by hospitality mavens David Grutman and Pharrell Williams. Their completely new menu is centered around seasonal ingredients and refined plates. Bring your friends and delve into slices of the Pistachio, Spicy Salami with hot honey or the Margherita. 90 NE 39th St.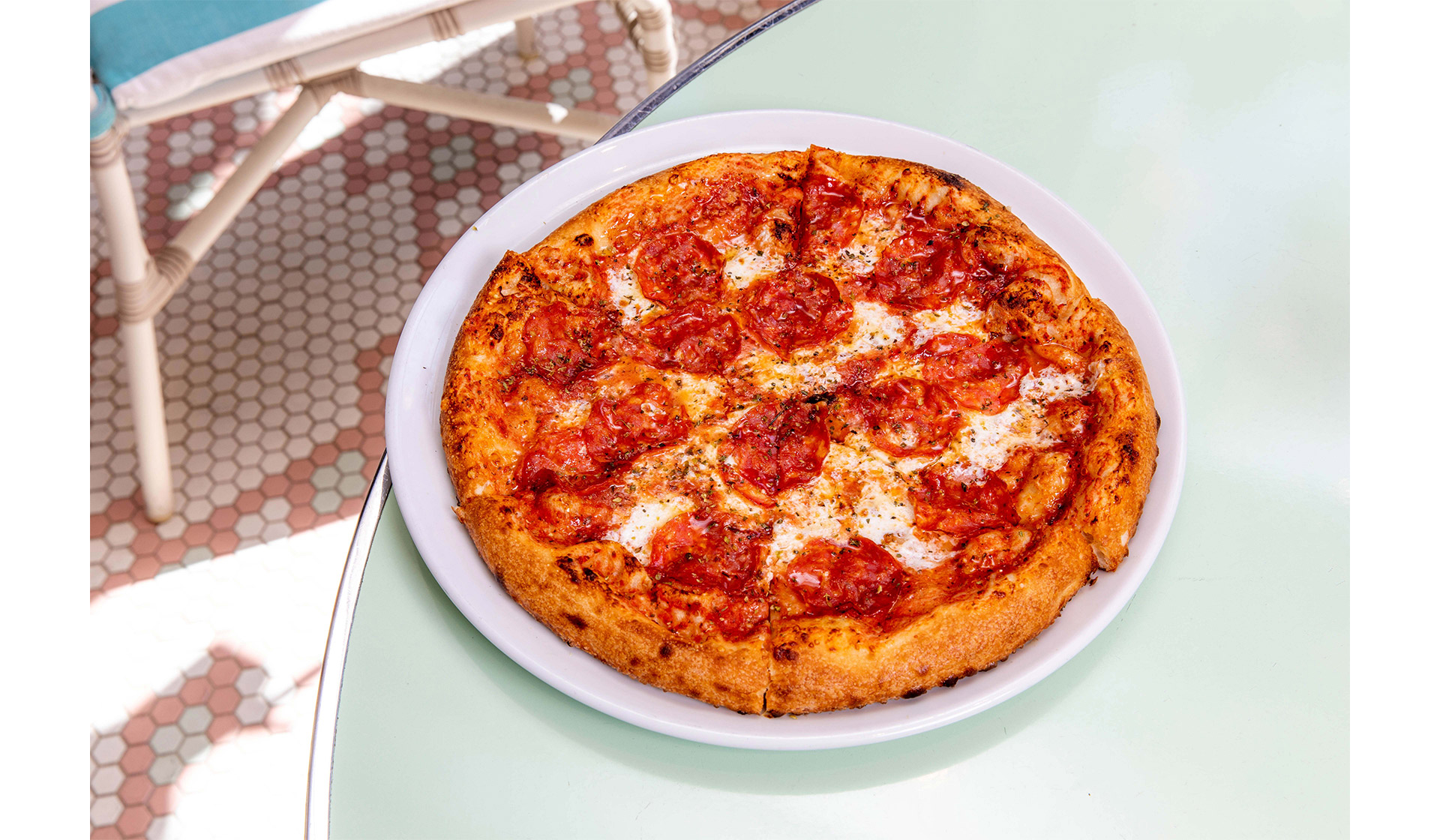 Mia Market
Mia Market is home to Miami's best chef-to-table concepts. This chef-driven food hall has a thoughtfully curated mix of local food and beverage for any craving. Make your way over to Dal Plin for a showcase of regional Italian delicacies (made with love). Treat yourself to pizza topped with burrata, gorgonzola and pear. Don't forget dessert with the Nutella e fragola, topped with fresh strawberries and torched marshmallow. 140 NE 39th St. Suite 241.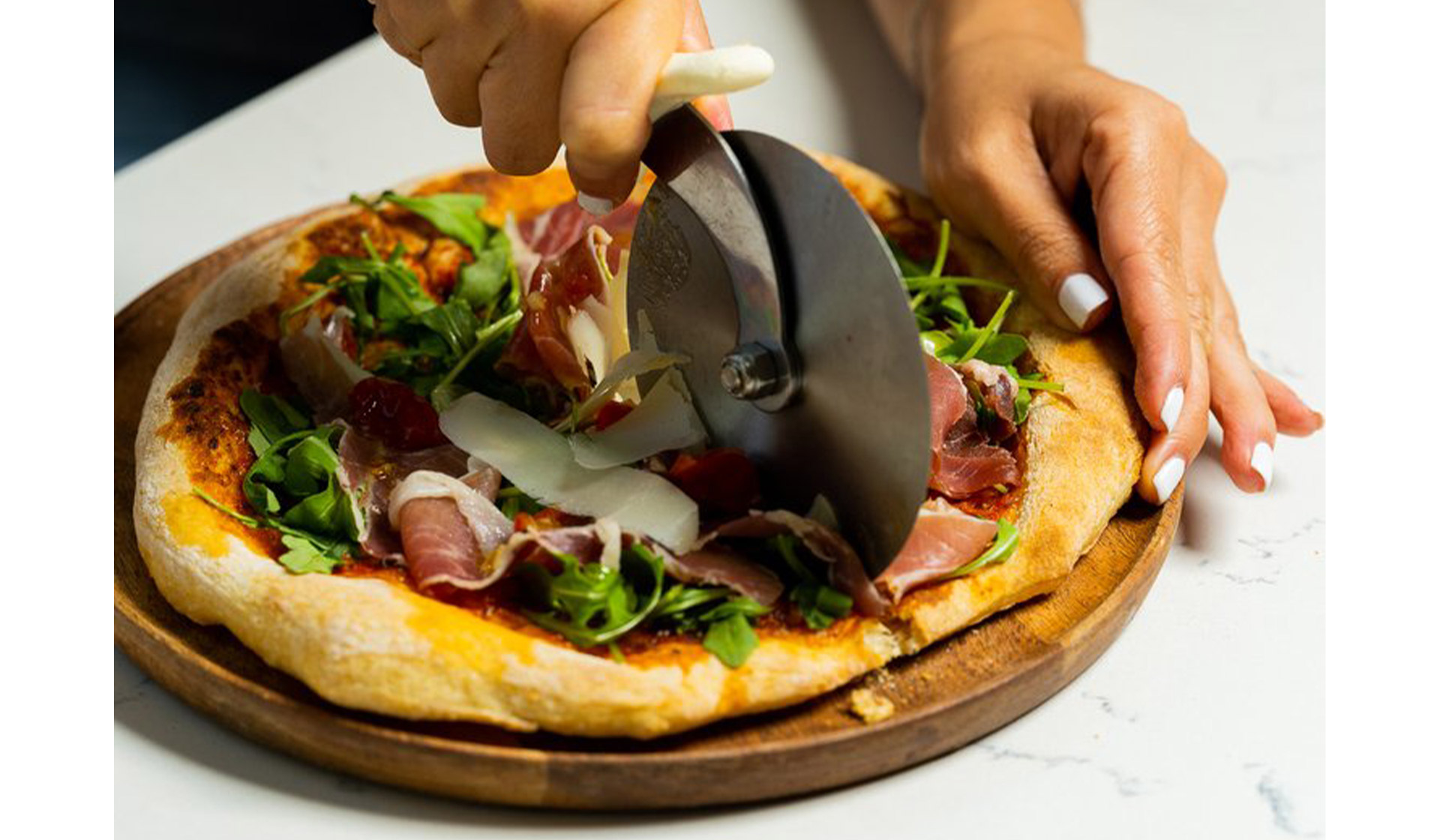 MC Kitchen
Elevate your dining experience at MC Kitchen. Their expansive menu showcases modern techniques with only the freshest organic ingredients. This spot boasts unique and funky ingredients in its pizzas. Try the Brussel Sprouts with Black Truffle, the Black Mission Fig with cipollini marmalade and more. They even have gluten-free and vegan options that are equally mouth-watering. 4141 NE 2nd Ave. Suite 101A.