In the setting of Nereida Garcia Ferraz's Open Studio on 40th Street, the public program "Con Ana" celebrated the life and work of the Cuban-born artist Ana Mendieta. The evening paid homage to Mendieta with a look at some of the artist's work shown alongside a presentation of the documentary film "Ana Mendieta: Fuego de Tierra".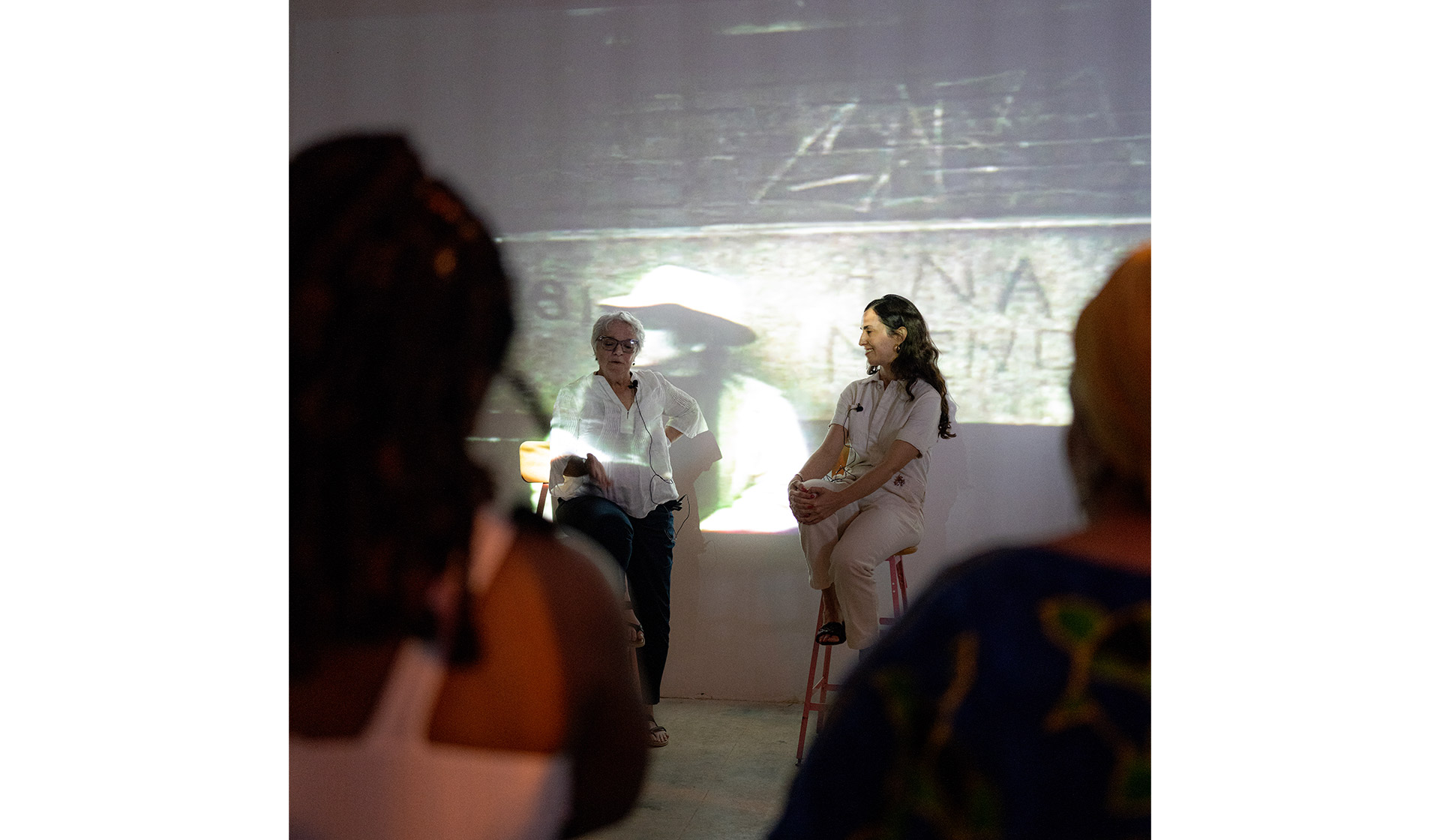 A multidisciplinary artist, Mendieta expressed her vision mainly through sculpture, painting, video, and performance art. Her artwork explores the connections between the human body (specifically her own), and natural landscapes. Themes of returning to nature and the quest for self-identity are heavily embedded in Mendieta's work, as well as her penchant for mixing the natural and humanmade. "Con Ana" offered a glimpse into the world Mendieta created and served as a fitting tribute to the radical artist's work.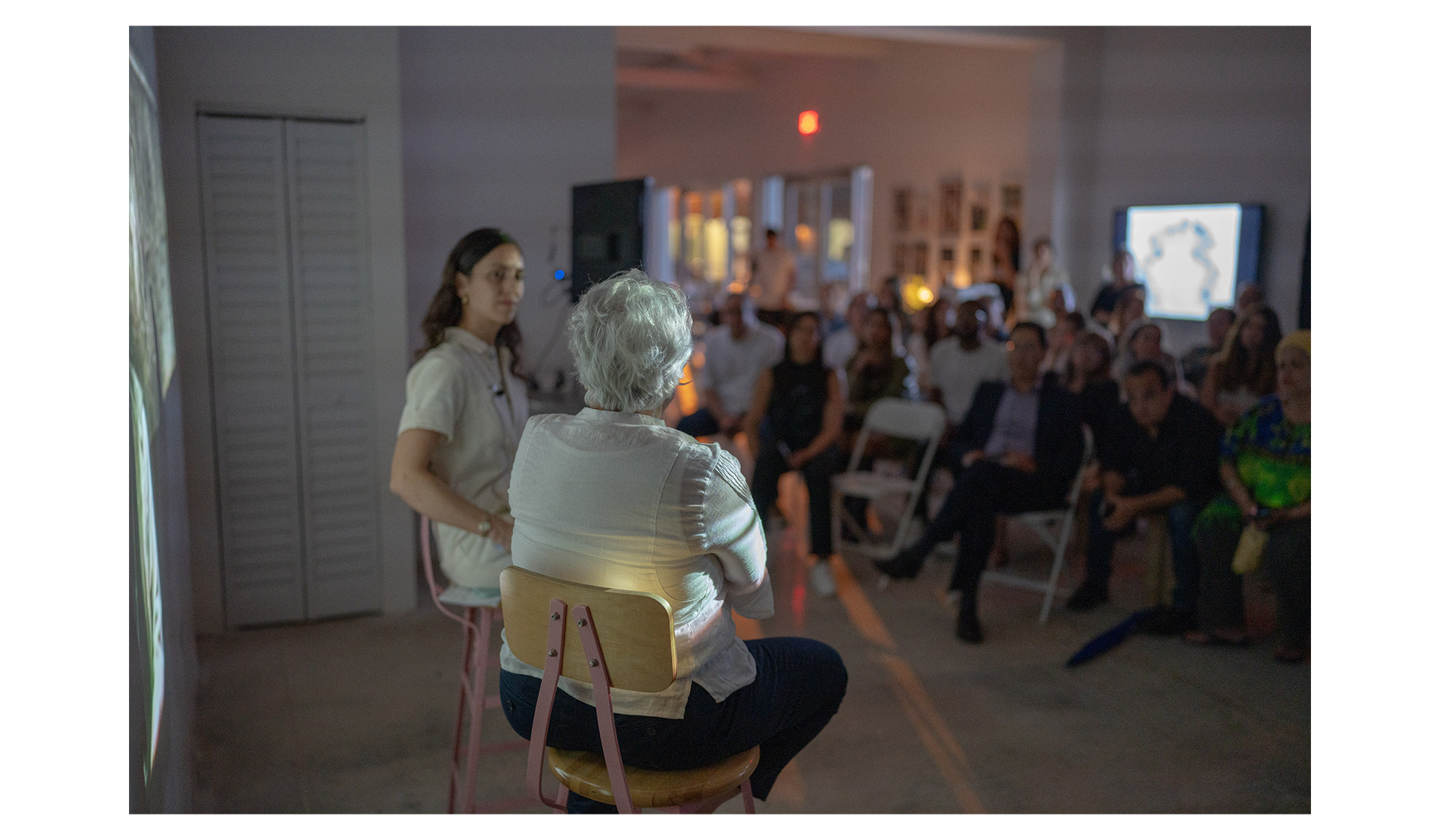 "I wanted the evening to be dedicated to Ana, and I wanted every viewer to leave that space with a sense of empowerment and a sense of connecting to the earth. I wanted them to get a sense of their own selves," says Garcia Ferraz.
Two of Mendieta's video projections, on loan from the de la Cruz Collection, were displayed on screens: Creek (1974) and Ochún (1981), examples of Ana's post-modernist film video work. Creek (1974) features Mendieta lying naked and face down in a creek in Mexico. In this film, the artist merges the surrounding landscape with her bare body. This exploration of the physical and natural body is a central theme (and a recurring one) in Mendieta's practice. The focus on form is also present in Ochún (1981), which shows a sculpture of an abstract female form shaped in sand on the beaches of Key Biscayne. This piece comments on Mendieta's experience as a Cuban immigrant in South Florida. Again, she returns to the natural elements with the use of water and sand symbolically connecting the United States to her homeland of Cuba and touching on ideas of displacement and belonging.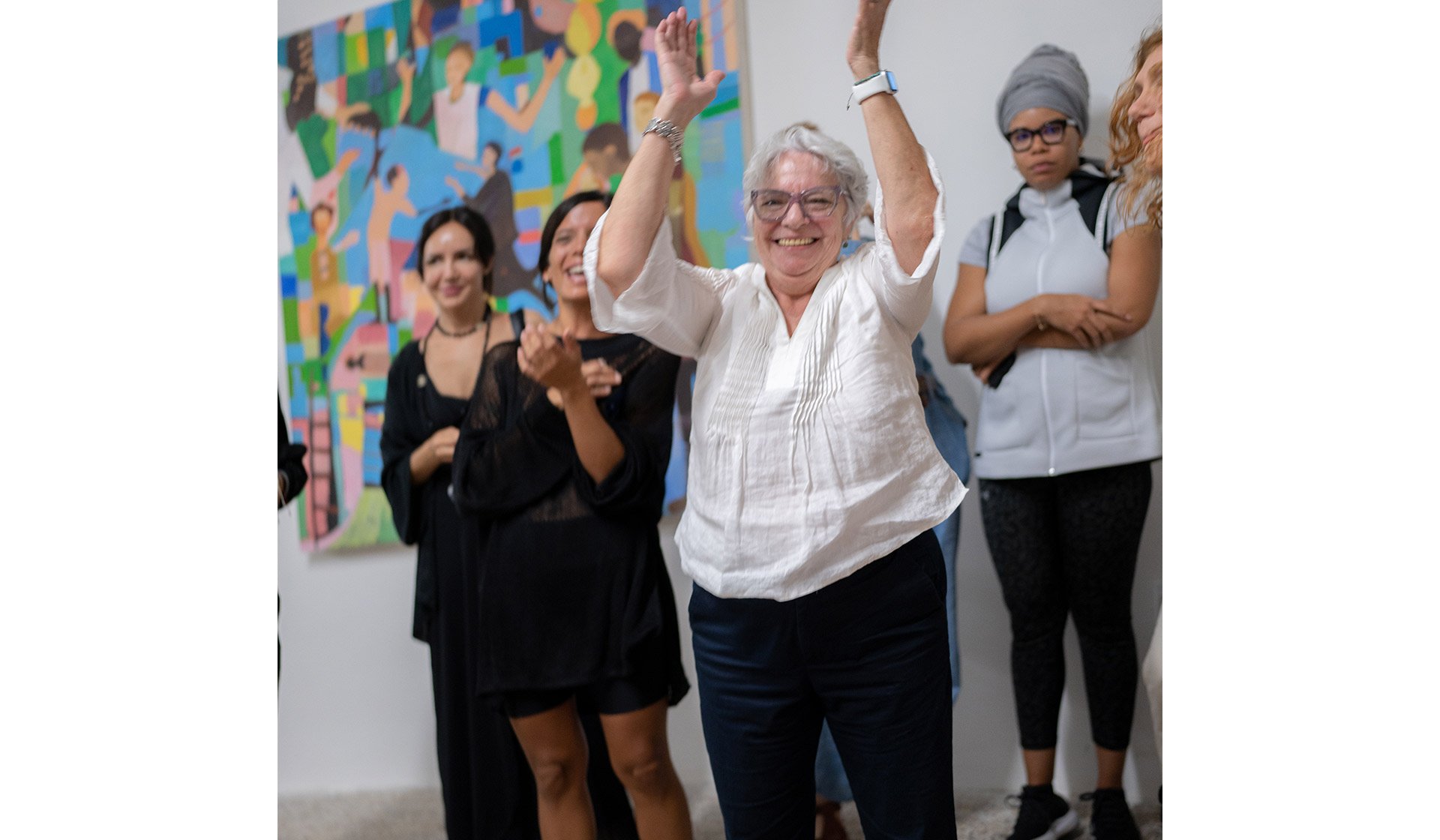 The evening transitioned to a viewing of Nereida Garcia Ferraz's "Ana Mendieta: Fuego de Tierra." A Cuban-born artist herself, Garcia Ferraz co-produced and directed the film two years after Mendieta's death in 1987. Awarded Best Video Documentary in the 1988 National Latino Film Festival, the film now resides in the collection of The Metropolitan Museum in New York, among others. In conversation with Karen Grimson, curator of cultural programming for the Design District, Garcia Ferraz discussed the making of the film and her transformational friendship with Mendieta. Her documentary takes viewers through a biographical tour of Mendieta's life and career, beginning with her upbringing in Cuba, it shows her migration to the United States when she was separated from her family at the young age of 12. The film covers Mendieta's remarkable body of work and contextualizes Mendieta's work around themes of exile and the indivisibility between humans and nature. During her prolific career, Mendieta used the earth around her and her physical body to deploy strategies that are nowadays perceived as addressing ecofeminist concerns. Mendieta's practice of blending humanmade elements with those of the natural world shows the connection between the two spheres and her awareness of humankind's place within them.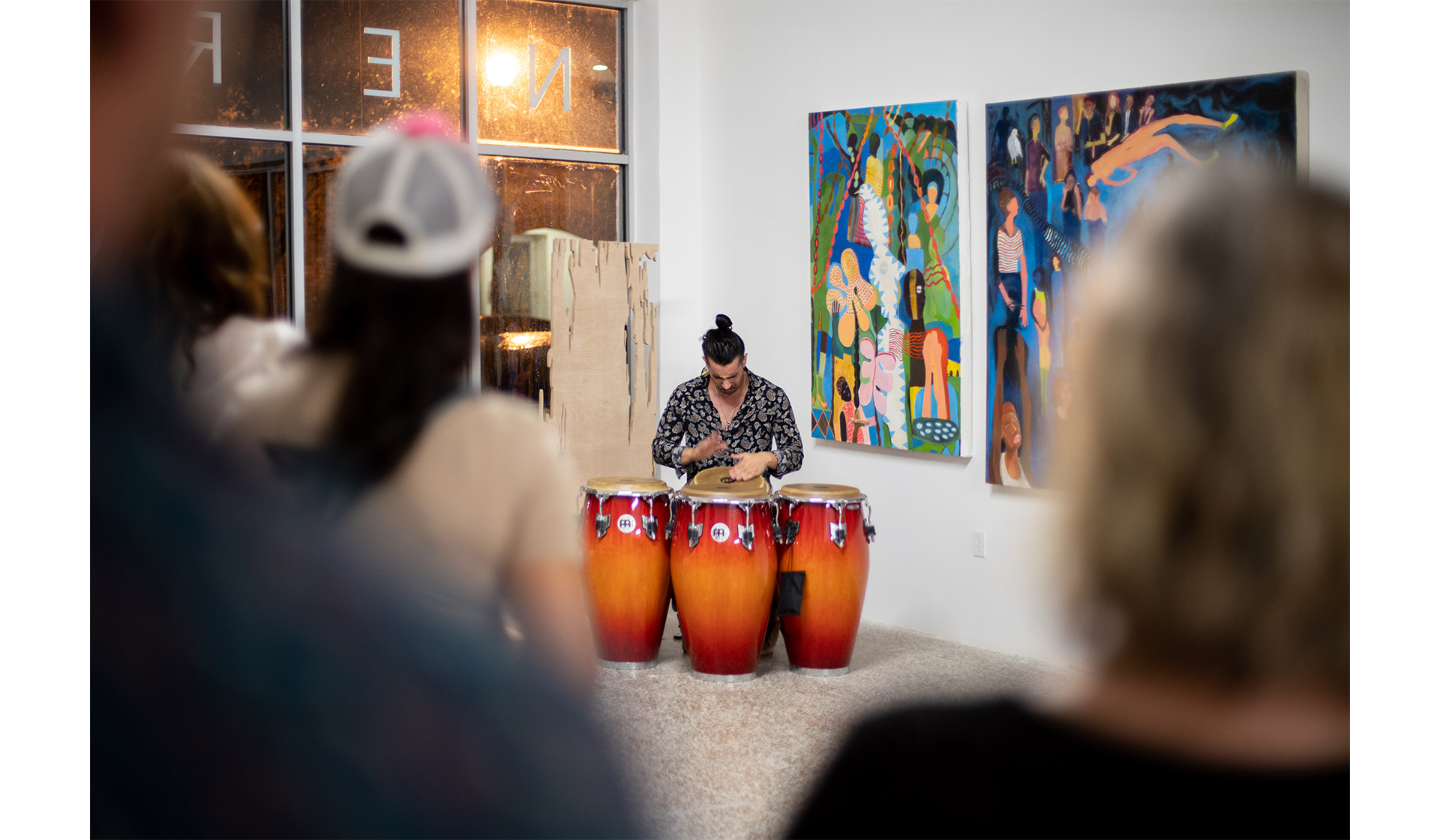 The screening was followed by a solo performance by the Cuban percussionist Otto Santana, who played four congas dedicated to Ana as a 10-minute-long improvisational piece that brought people in the room together for a memorable closure to the evening. Throughout the course of an emotional evening, "Con Ana" provided a poignant testament to Ana Mendieta's enduring influence, and reinscribed her legacy in Miami's local context.