Italian leather leader Diesel is bringing its spirit of individualism and passion for self-expression to Miami's Design District with a new store at 81 NE 41st Street.
Inside an all-glass facade outlined with signature Diesel red, the space's two floors span 1,900 square feet. In addition to denim, ready-to-wear, bags, shoes, accessories and fragrance, the Design District store carries an exclusive nine-piece capsule collection with denim jackets, jeans, heels and the "D-Vina" handbag, each featuring Diesel's proprietary process of replicating sun-bleached denim and utilizing metallic foil coating to create an intentionally lived-in look.
The first floor is all about accessories, with timeframes, jewelry, sunglasses, small leather goods and the best-selling 1DR bag on display along with fragrances. Upstairs houses the world of Diesel Denim, including DNA Denim and Rebah Denim, along with ready-to-wear and footwear.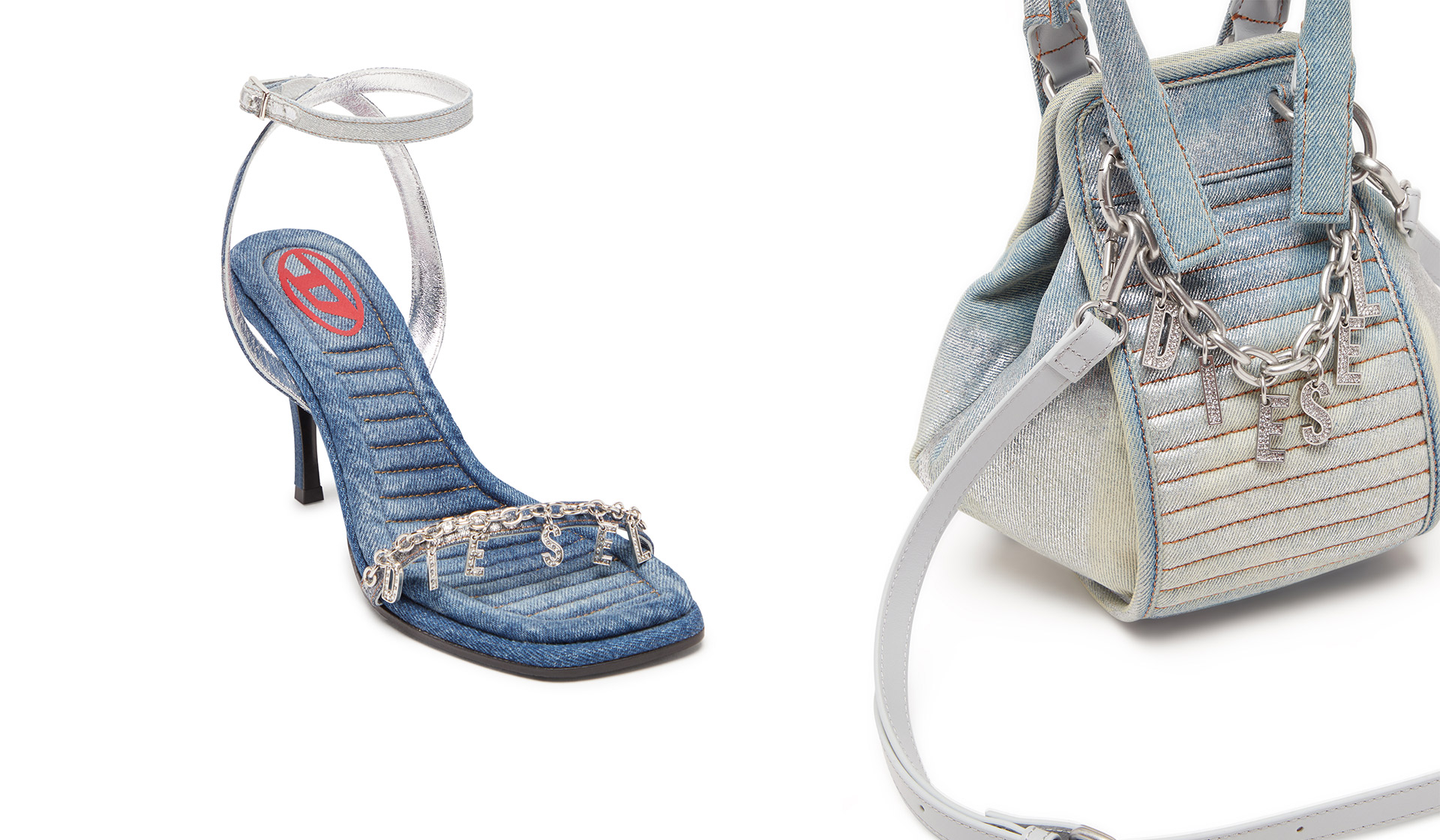 The space is the artistic vision of Creative Director Glenn Martens, who joined the Diesel family in the fall of 2020. Revamping designs and marketing under their classic tagline, "For Successful Living," the director pulled on the brand's sex appeal, youthful feel and rough-around-the-edges distressed look to freshly revive its heritage, experimenting with textures like knits, lace and silk in recent runway collections. As a Harper's Bazaar article aptly titled "No One Is Doing Denim Like Glenn Martens for Diesel" put it, "very few people are doing jeans quite like him."
"The power of Diesel is that we talk to so many people," Martens said in February of 2022. "We can push sustainability and innovation, and we can push experimentation and concept. It's pure Diesel – you need to put it on in two seconds and live your life. [It's] for successful living."
Diesel Founder Renzo Rosso stitched his first pair of jeans at age 15 and went on to officially launch Diesel in 1978, later opening his first Diesel jeans store in Manhattan in 1996. The brand quickly gained a presence for its trendy, distressed denim and eye-catching, provocative advertisement campaigns. The Miami opening marks their fifth store in Florida.
Shoppers can visit Diesel at 81 NE 41st Street from 11 a.m. - 8 p.m. Monday through Saturday and 12 - 6 p.m. on Sunday.