Known for its ready-to-wear upscale professional attire, Veronica Beard has launched its newest flagship store in Miami's Design District. Brought to the city by the sisters-in-law pair Veronica Miele Beard and Veronica Swanson Beard, their versatile pieces and contemporary classics are made "for the women who make it happen."
"This is one of our favorite cities, with an energy unlike any other. We love how the community gathers in the Design District — the neighborhood is so creative, and filled with great art, architecture and restaurants... We are thrilled to be back," Miele Beard said.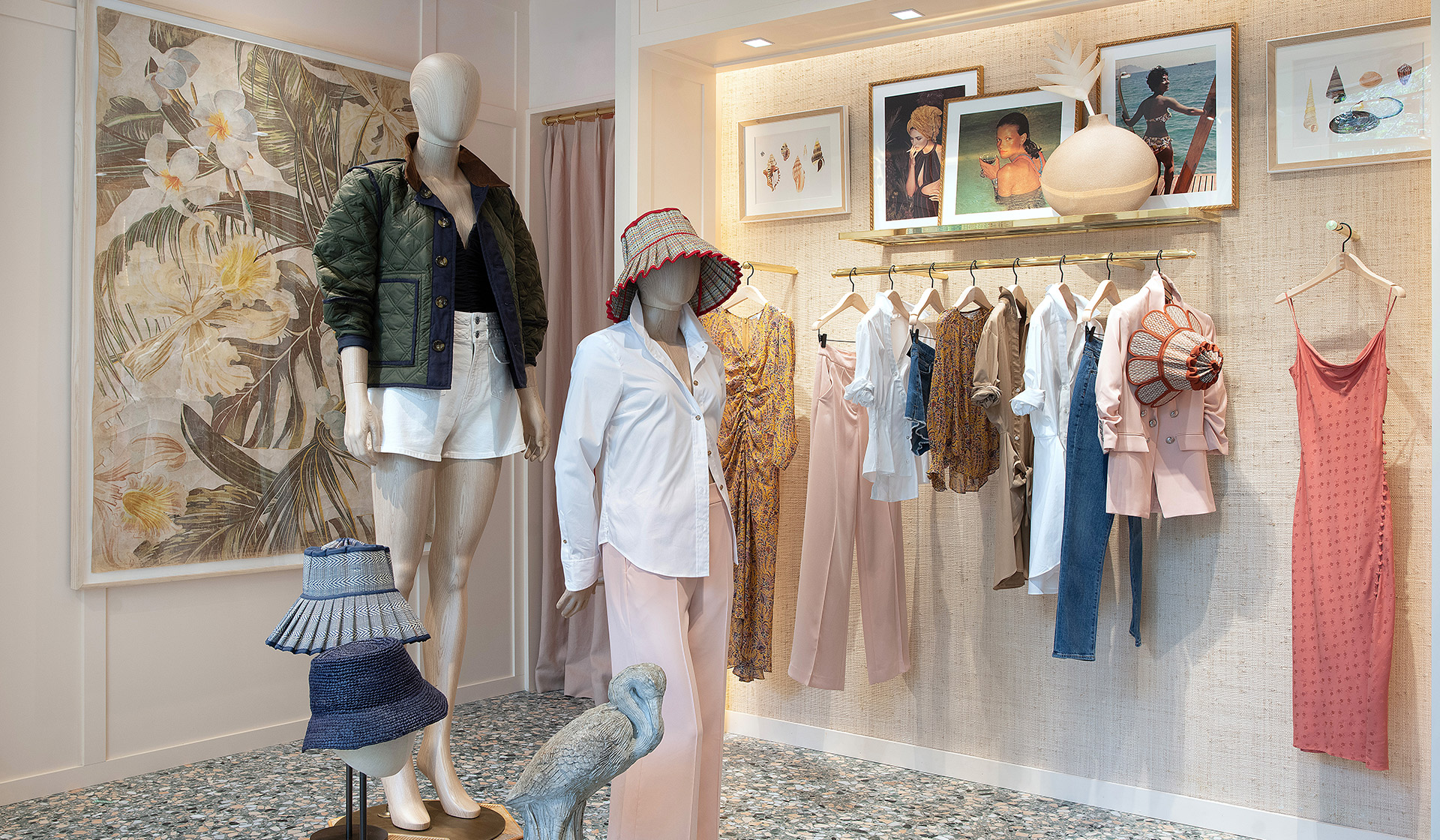 The company initially opened a Miami retail location back in 2021. Their new, permanent store boasts 3,127 square feet of boutique space inspired by Miami's character and culture. A warm, modern facade invites customers in. Once inside, whitewashed raffia and sleek canvas palm trees capture Miami's eclectic style, while custom teal-and-blush terrazzo tiling pays tribute to South Beach's historic art deco influence. The area is adorned with seventies-inspired split-reed bamboo seating. The look is brought together with oversized tropical canvases that feature parrots, cockatoos and flamingos.
"We design every store to be unique and reflect the energy and vibe of the women who live there. Miami was so fun to create because the women there are so varied," said Swanson Beard. "We were able to make design choices that we wouldn't have made at other locations. The store is vibrant like the customers we know and love there."
The sisters-in-law founded the brand in 2010 after looking to create a new type of professional attire that was simultaneously powerhouse and feminine, working with high-quality materials and classic cuts to create their collections. Known for their motto "look good, feel good, do good," they launched their signature dickey jacket ahead of making their New York Fashion Week debut in September of 2012.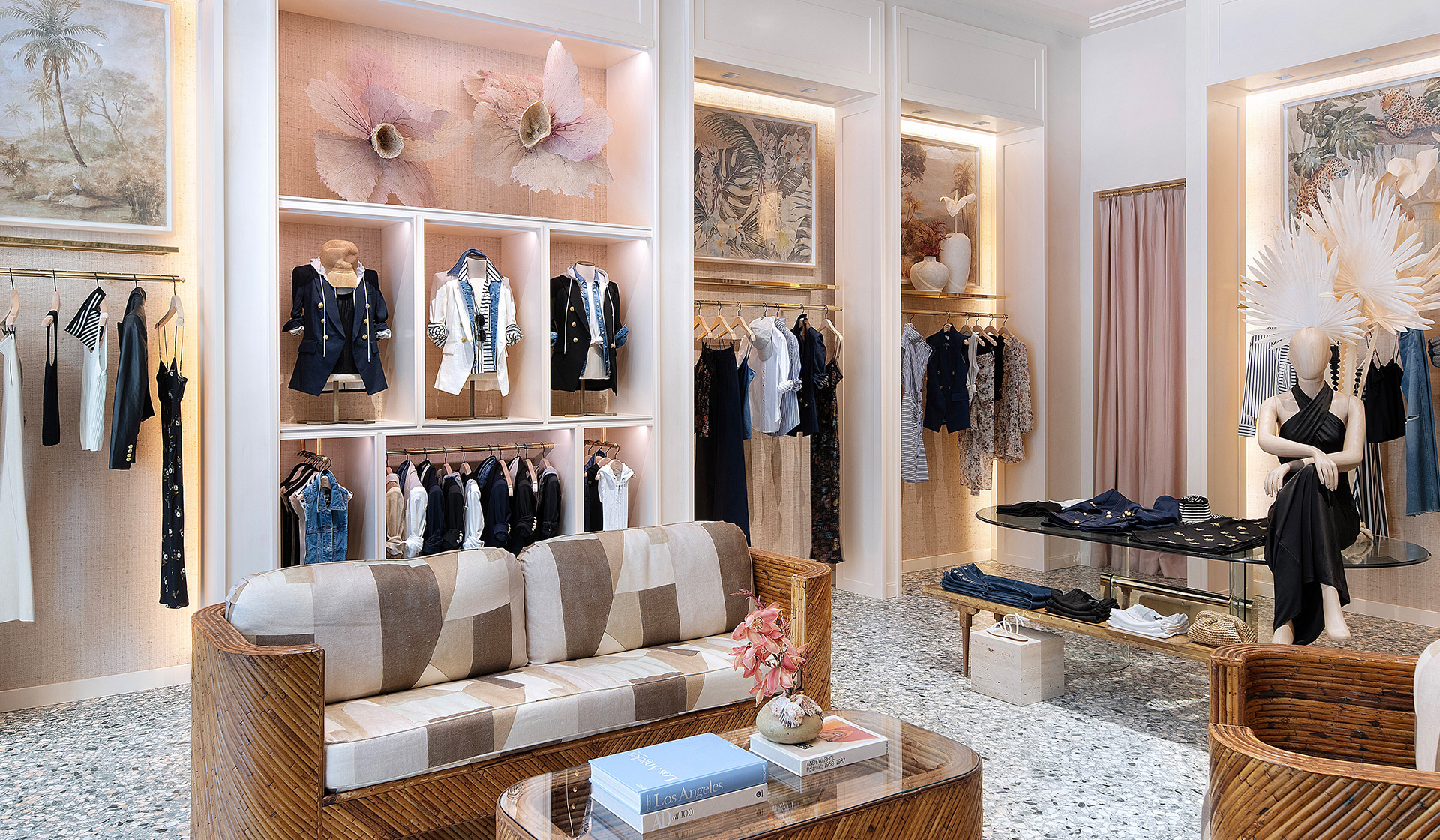 Shoppers at the flagship store can choose from a full product offering, including the dickey jacket, scuba suiting and denim, in addition to the newest assortment of outerwear, dresses, jeans, tops, skirts, footwear and accessories.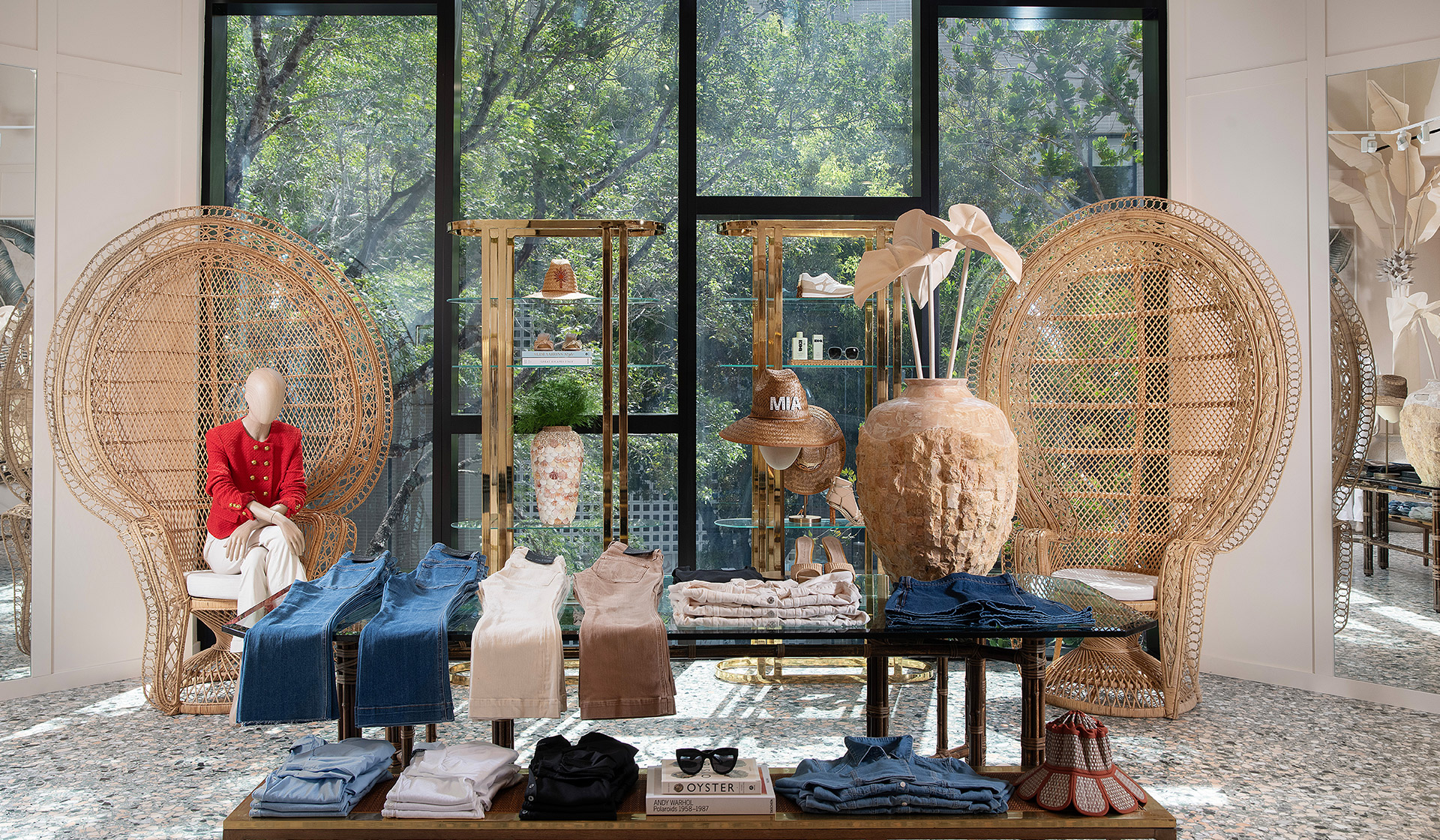 Their VBGives Back initiative, running since 2015, has supported women-led causes including the Women's Alzheimer's Movement, Feeding America, Every Mother Counts and the American Heart Association, among others.
Shoppers can visit Veronica Beard at 3914 NE 1st Avenue from 11 a.m. - 8 p.m. Monday through Saturday and 12 - 6 p.m. on Sunday.