Kim Jones' Fall/Winter 2023 FENDI collection expands traditional elegance with notes of subtle subversion—all thanks to the collection's chic muse: Delfina Delettrez Fendi.
When Delettrz wears her FENDI archive she does so with an unmistakable, acute sense of self-expression. There is an undeniable exploration of individuality and elevated deconstruction. She owns the items in a way that brings them to life and defies any rigidity or binaries. Jones' recent collection embodies this and showcases looks that are multifaceted and intentionally designed with range.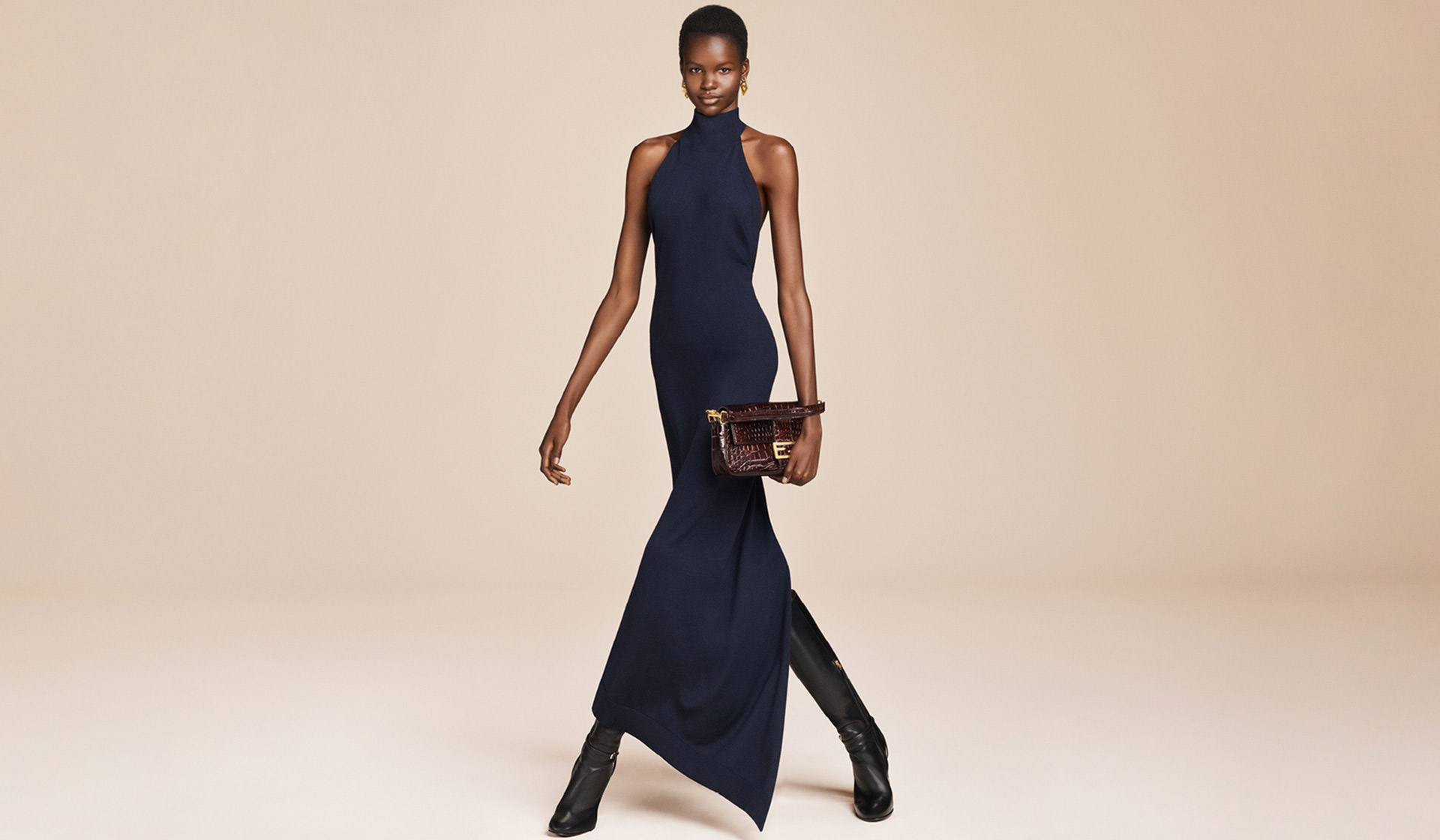 The collection prioritizes masculine tailoring and traditional fabrics integrated with feminine silhouettes. Looks inspired by utilitarianism, including boilersuits, aprons and uniforms are peppered throughout. While lace accents and lingerie peek through various layers.
One of the most unmistakable pillars of the collection is the use of twisted and organically draped satin dresses. These looks embody a rich sense of romantic and elegant yet natural and undone energy.
Using graphic motifs Jones' also brings through synergies from FENDI's Fall/Winter 1996 collection and Karl Lagerfeld's 1981 sketches. There is an undeniable sense of Fendi's legacy and heritage brought about by modern and innovative approaches.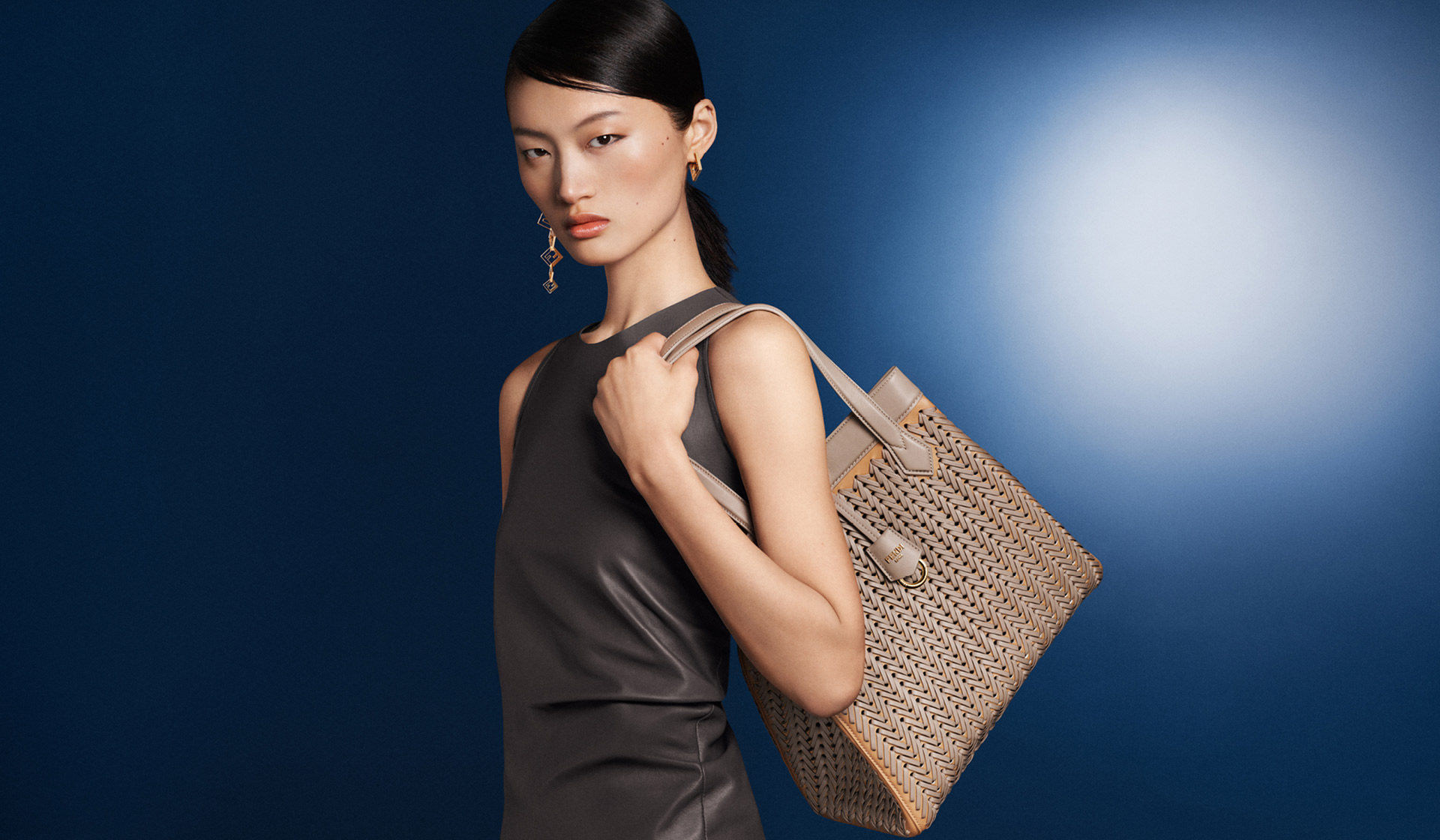 FENDI's new handbag, the Origami, is also featured in the collection. The multipurpose bag was made intentionally to transform between two unique shapes—something valuable to FENDI's roots.
"I think what is really nice is the movement of the bag, that it can be two things in one," Silvia Venturini Fendi, FENDI Creative Director of accessories, menswear and children shared, "That duality is very FENDI – as is the idea of something which appears simple but, in reality, is very complex."
Overall Jones's new collection is dynamic, multifaceted and very FENDI, which is why it has a lot in common with its inspiration Delfina Delettrez Fendi. In the end Jones' shares, "It all started with Delfina. There's a chicness but a perversity to the way she twists FENDI, which is what I love."
View the new collection now at FENDI in the Design District. Located at 182 NE 39th Street open from 11-8 p.m. Mondays through Saturdays and from 12-6 p.m. Sundays.