The historic Moore Building in the Miami Design District welcomed the addition of the Reclining Mermaid. Concepted and developed by Elliot & Erick Jiménez—first-generation Cuban American twins and photography duo—the Reclining Mermaid celebrates Miami's multifaceted and profound cultural history.
This installation is an integral component of "Southern Histories"—a series of expansive public art positioned at culturally and historically rich locations that commemorates under-recognized narratives connected to Miami's roots in the American South, Latin America and the Caribbean. Produced in collaboration with Spinello Projects and commissioned by Fridge Projects with support from the John S. and James L. Knight Foundation, the Miami Design District is thrilled to debut this spectacular piece in the neighborhood.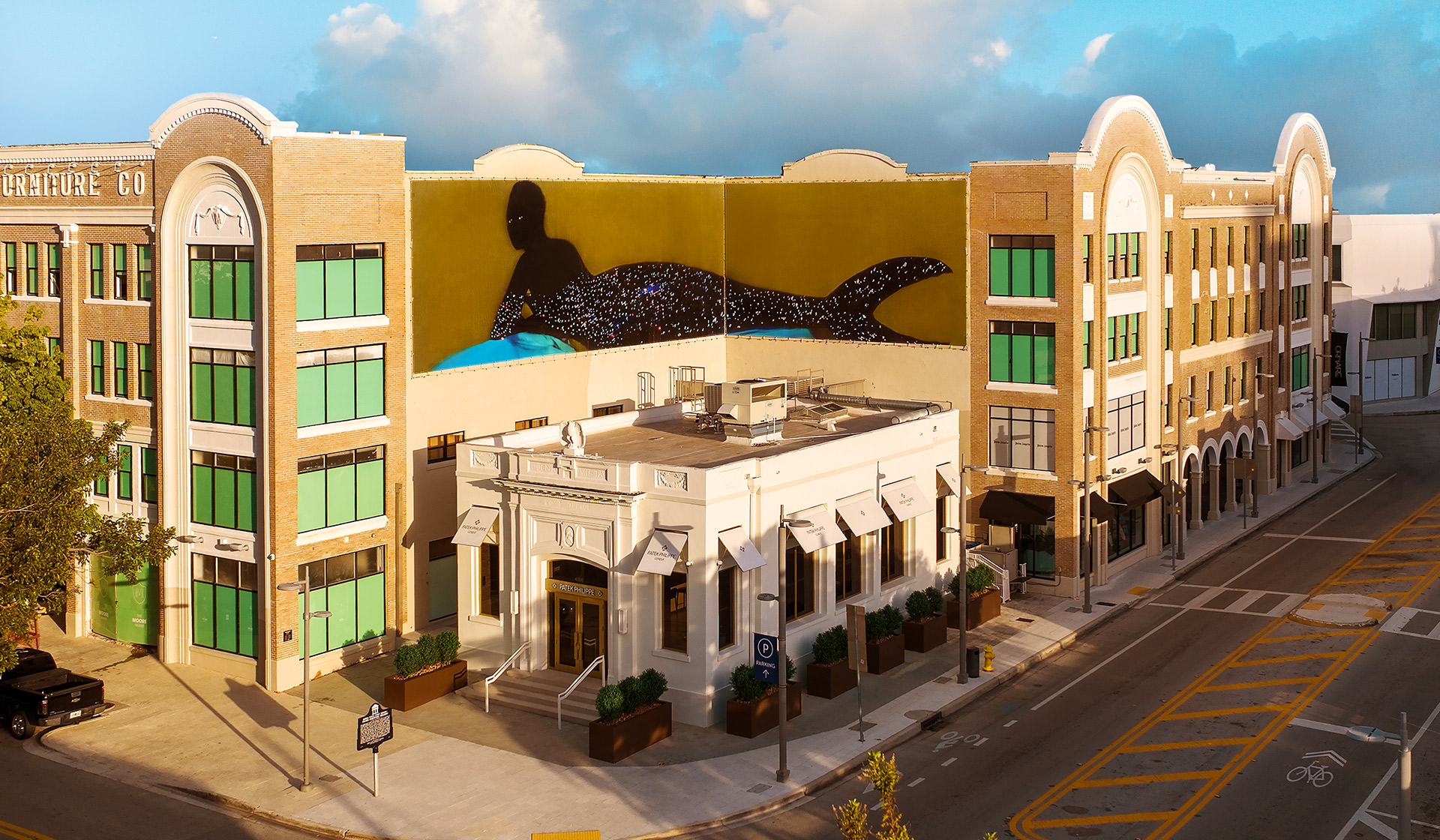 Drawing inspiration from their upbringing and passion for mysticism and mythology, Elliot and Erick's Reclining Mermaid depicts Yemaya—the deity syncretized with Our Lady of Regla in Cuba, and ruler of the seas. The mermaid's obscure figure contrasts with her sharp gaze—a customary feature of Elliot and Erick's work, which serves as an image of Cuba's historical colonialism and blending of Spanish and West African traditions.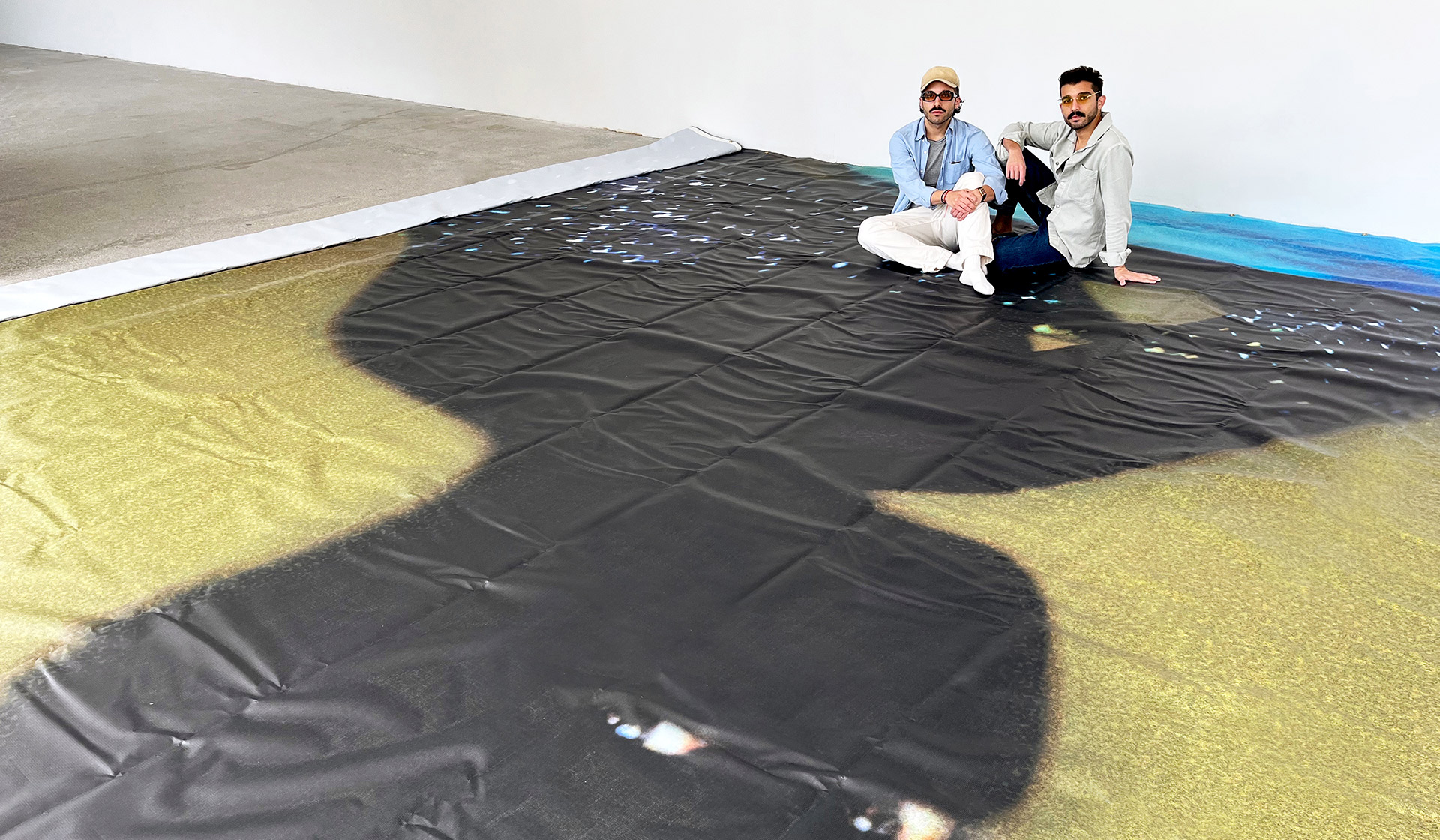 Water holds special significance for many immigrants and individuals from the Caribbean—symbolizing the journey of migration, the promise of new beginnings, and a profound sense of hope. In their artistic creation, the Jiménez twins pay homage to this symbolism by drenching the figure with an iridescent and glistening dress that beautifully mirrors the refraction of light on the ocean's surface.
The new commission coincides with the City of Miami's recent 125th anniversary. Throughout Miami's history, the dominant narrative on the city's development has been decidedly one-sided, focusing primarily on white settlers and industrialists, who have often been singularly credited for the city's initial achievements. This selective interpretation of Miami's legacy has regrettably dismissed the pivotal role played by communities of color, who were among the city's earliest immigrants and essential players in shaping the Miami we know today.
The Reclining Mermaid serves as homage to the heterogeneous history of Miami, acknowledging the invaluable contributions of people from the Caribbean and Latin America. Elliot and Erick Jiménez's work is a testament to the depth and diversity of Miami's cultural heritage, recognizing and centering the city's authentic and beautiful origins.
Celebrate Miami and visit the Reclining Mermaid at NE 2nd Ave. & 39st St. in the Miami Design District now.