Arguably the most photogenic neighborhood in Miami, every corner of the Miami Design District offers an Instagram-worthy photo opp. As more designers move into the MDD, our list of IG-ready spots grows and grows. While you may be aware of some of the hottest spots like the Fly's Eye Dome and the Netscape installation, we thought we'd highlight some of our more "under the radar" photo spots, as seen on some of the Instagram accounts of Miami's top influencers.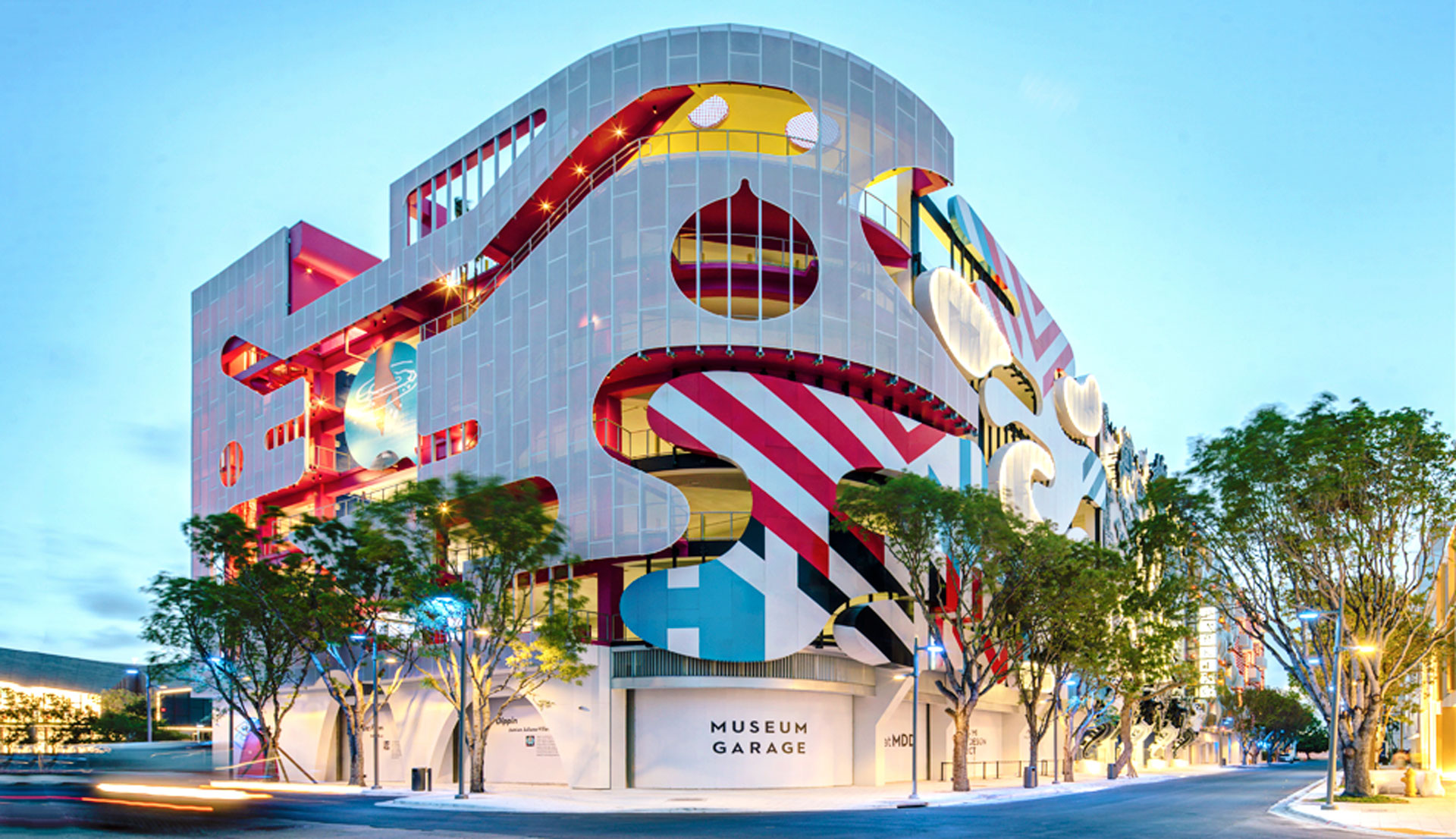 Museum Garage
1 NE 1st St, Miami, FL 33132
You've never seen a parking garage like this before. What other neighborhood can tout a parking garage that's its own standalone work of art? Curated by Terence Riley, the structure is a mashup of contributions from artists and architects including WORKac, Clavel Arquitectos, Nicolas Buffe, J.Mayer H., and K/R. Make sure you snap the structure from all five angles for the full experience.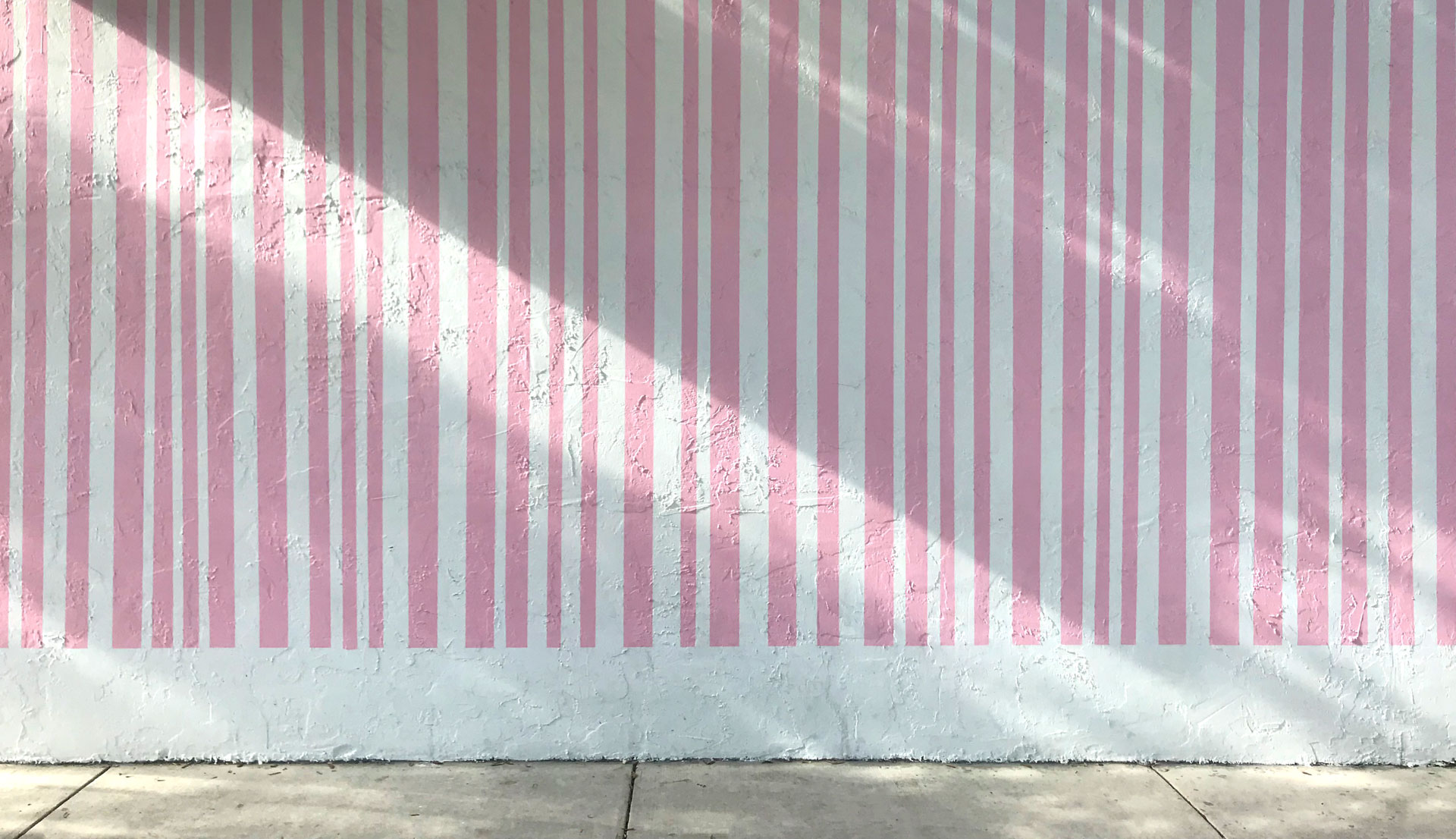 Pink Striped Wall
102 NE 40th St, Miami, FL 33137
The perfect backdrop for your OOTD, snap a quick pick at the pink and white striped wall, located right next to Oliver Peoples. (The wall is especially ideal for close-up detail shots of your outfit.)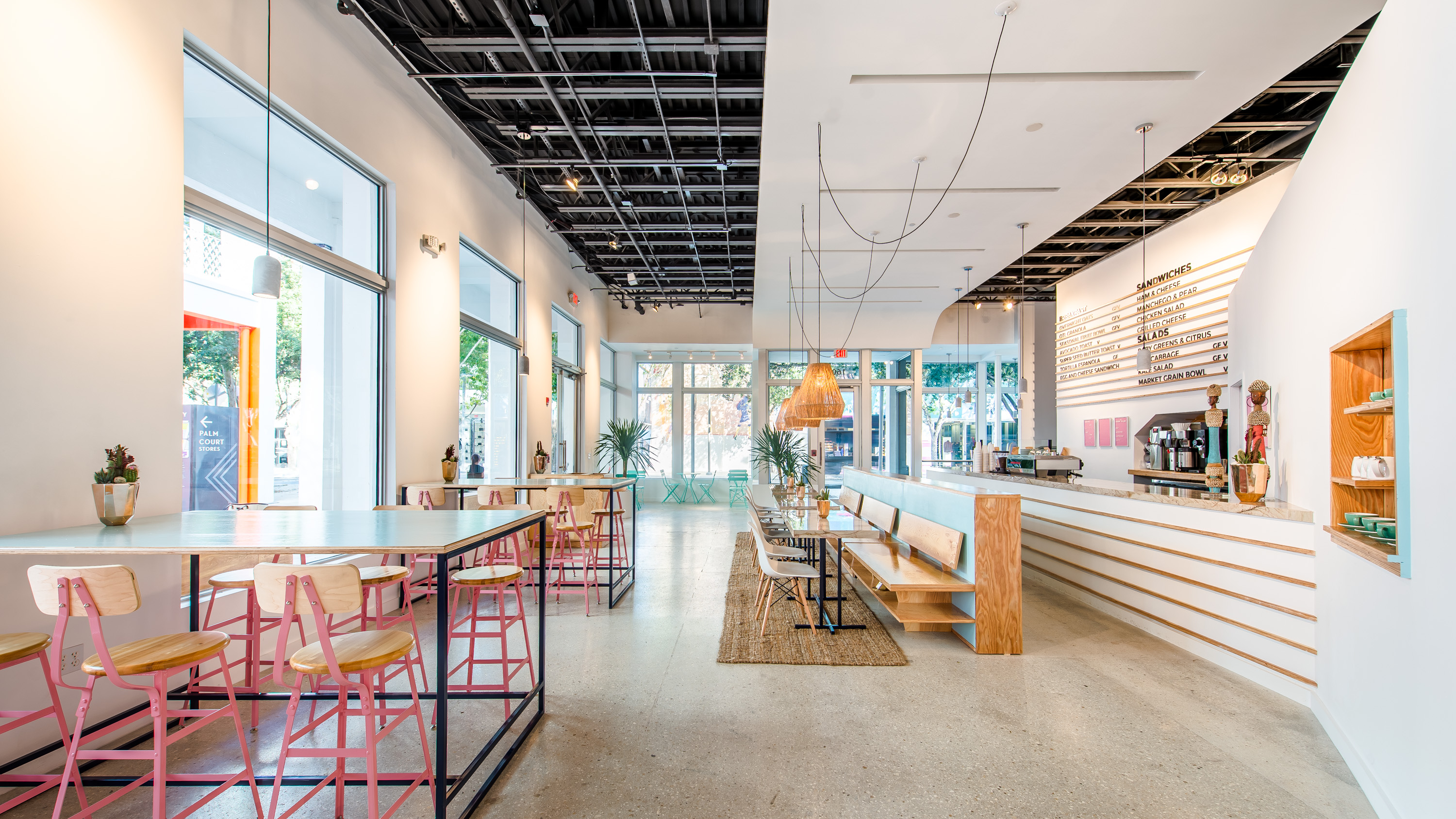 OTL
160 NE 40th St, Miami, FL 33137
Grab a "shoefie" outside, staged with your avocado toast and latte, of course. The inside is just as pretty, light and airy with light pink details. We love the aqua tables outside and the pretty pink bar stools inside… basically, a restaurant designed for IG.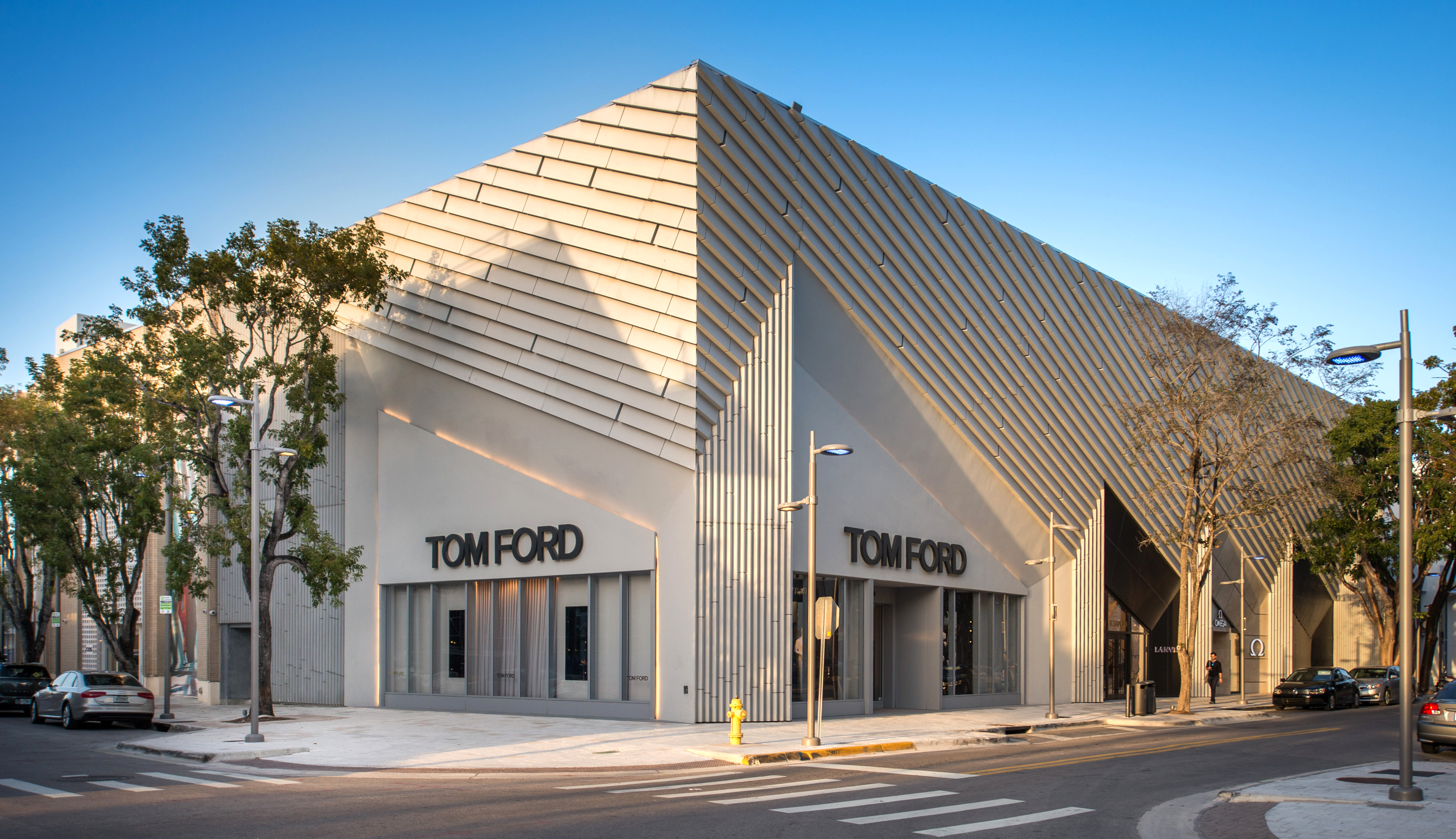 Tom Ford Facade
103 NE 39th St, Miami, FL 33137
For the ultimate, effortless, "crossing the street" shot, strut your stuff right outside Tom Ford. The gorgeous Aranda/Lasch pleated facade is the chicest backdrop you could ask for. (Hint: you can get the look without standing in the middle of the street. Just pose on the southwest corner of 39th and 1st. You know, Safety first.)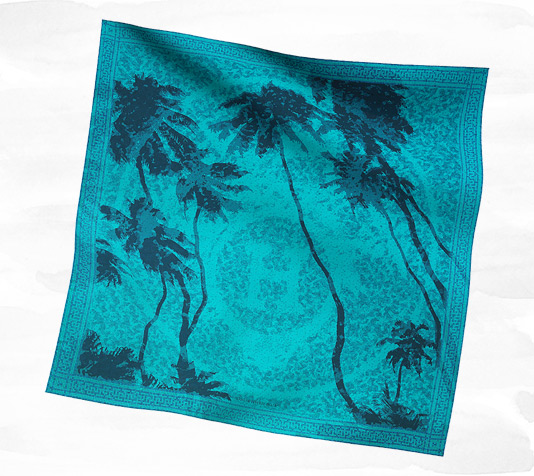 Hermes
163 NE 39th St, Miami, FL 33137
The Hermes facade is 100% drama and we love it. Shoot it from any angle, but don't miss the iconic horseman sculpture peeking out from the rooftop garden. (You can only see him in Miami, New York, Paris, Seoul, Tokyo and Shanghai.)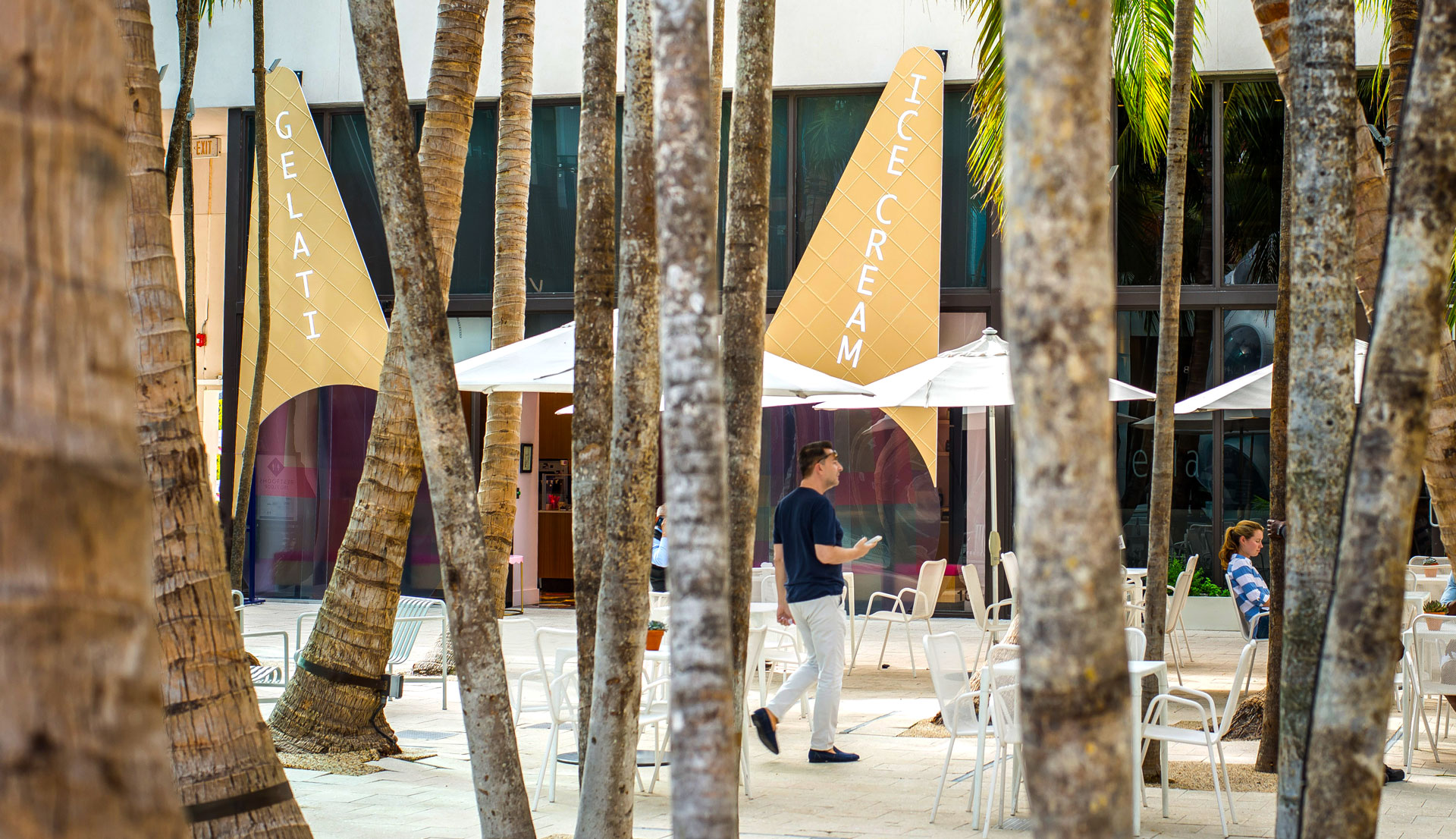 Mad Lab Creamery
140 NE 39th St Miami, FL 33137
Pop by Mad Lab Creamery for the perfect ice cream shot during our hot summer days. With pink walls and the most photogenic cones in town, everyone knows that calories don't count when you're doing it for the 'gram.