Miami's food scene is both a blessing and a curse. Drawing budding and top-the-line chefs alike, countless restaurants are popping up everywhere from South Dade to Little Haiti. But with so many options, it's sometimes impossible to know where to go.
Luckily, Miami Culinary Tours stepped in to help South Florida foodies navigate Miami's restaurant waters. Helmed by hospitality-veteran Grace Della, this company offers tours in every popular Miami neighborhood, from Little Havana to Miami Beach. Recently, I had the opportunity to hop on their Design District & Art Installation Food Tour, which takes place at 12:15 p.m. and 5 p.m. every Saturday, to see what they're all about. The verdict? Totally worth it. Priced at just $69 per adult and $49 per child, this all-inclusive tour took our group of 12 to five dining hotspots, gave us seven tastings (some with wine), and showed us the best of the Design District's world-class art and shopping along the way.
Looking for something cool to do in the Miami Design District? Give this fabulous food tour a try.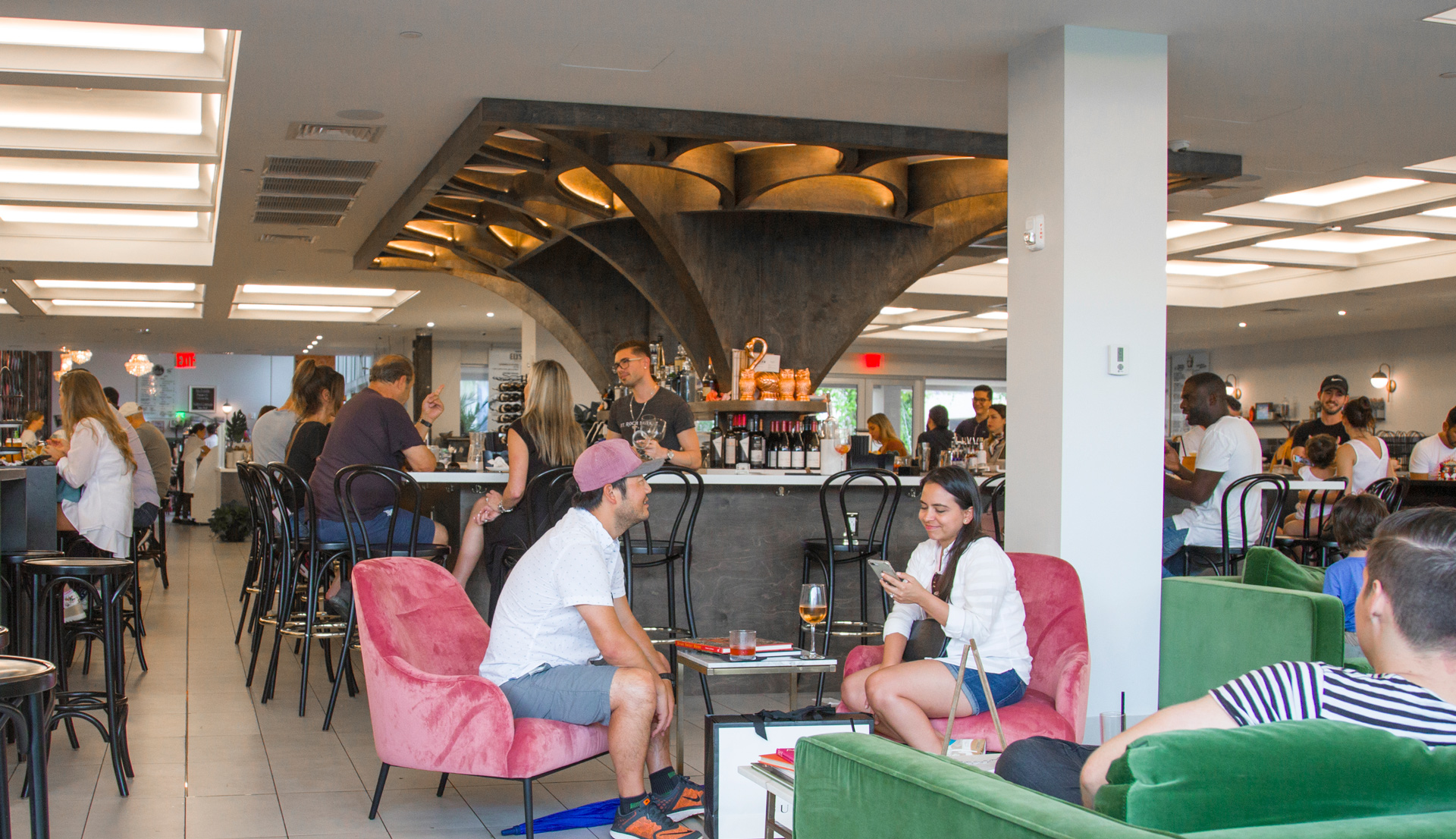 Meeting Place & First Stop: St. Roch Market
After launching in New Orleans, this contemporary, chef-driven food hall opened a second location in the Miami Design District in February 2018. Featuring some of the best chefs in South Florida and beyond, this trendy food hall has 12 vendors, from a vegan bakery, a Vietnamese banh mi stand, a vintage bar, and a bespoke sushi shop, to a smoothie and acai concept, a NOLA-inspired seafood spot, a craft coffee bar and more.
After meeting outside St. Roch Market, we made our way inside to try one dish from three of its vendors. We started with a handmade, cumin-scented falafel from Jaffa, which serves spiced Israeli bites, and moved on to a creamy Parma Tortelloni filled with ham and peas from the authentic, Italian-inspired Dal Plin. For our last stop at St. Roch, we went to Tran An, where we tried one of Chef Jon Nguyen's Pork & Shrimp Spring Rolls with his housemade peanut dipping dipping sauce. Named after Nguyen's grandfather, Tran An is inspired by the flavors and recipes of his family's hometown of Hanoi, in Vietnam.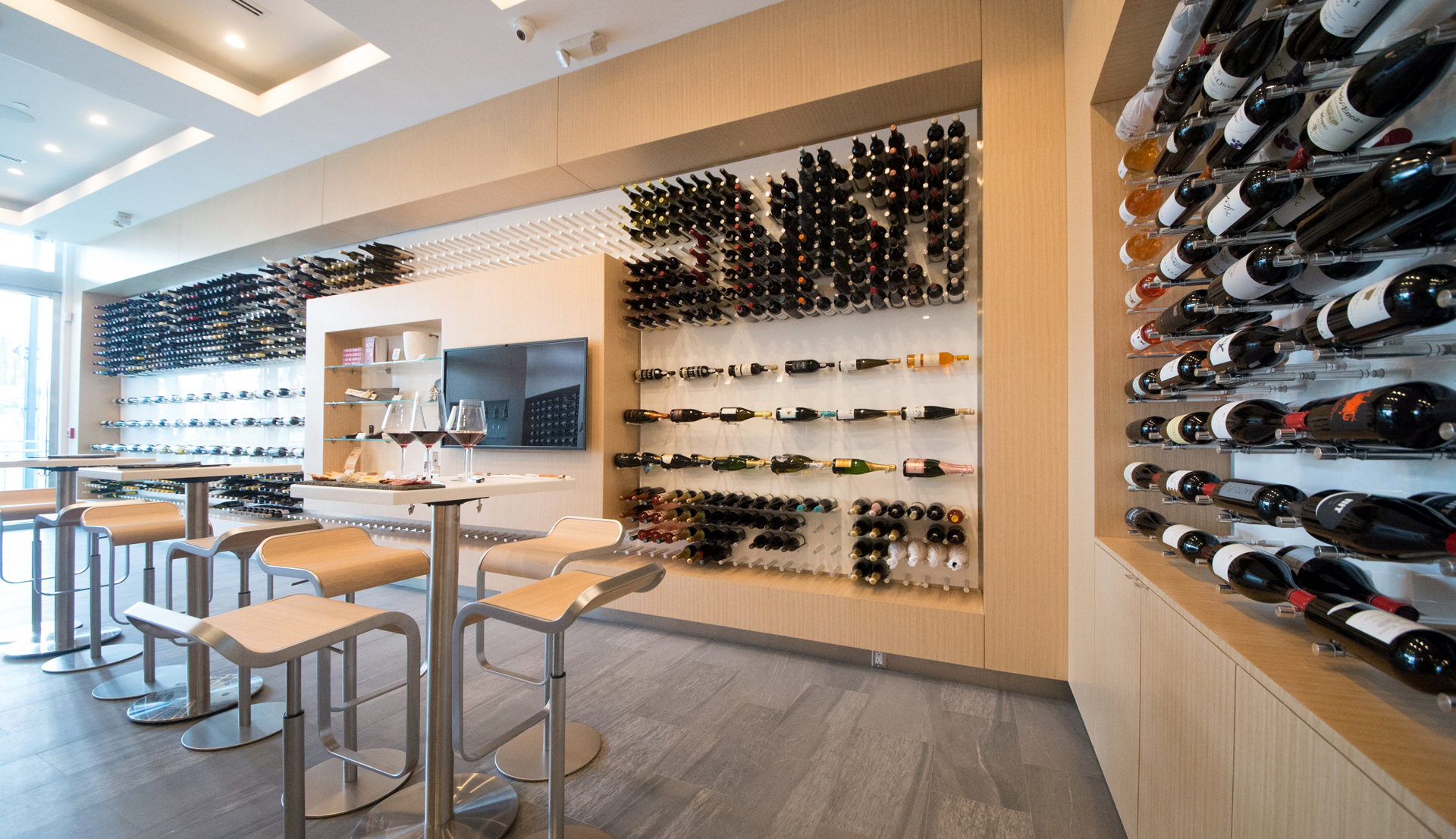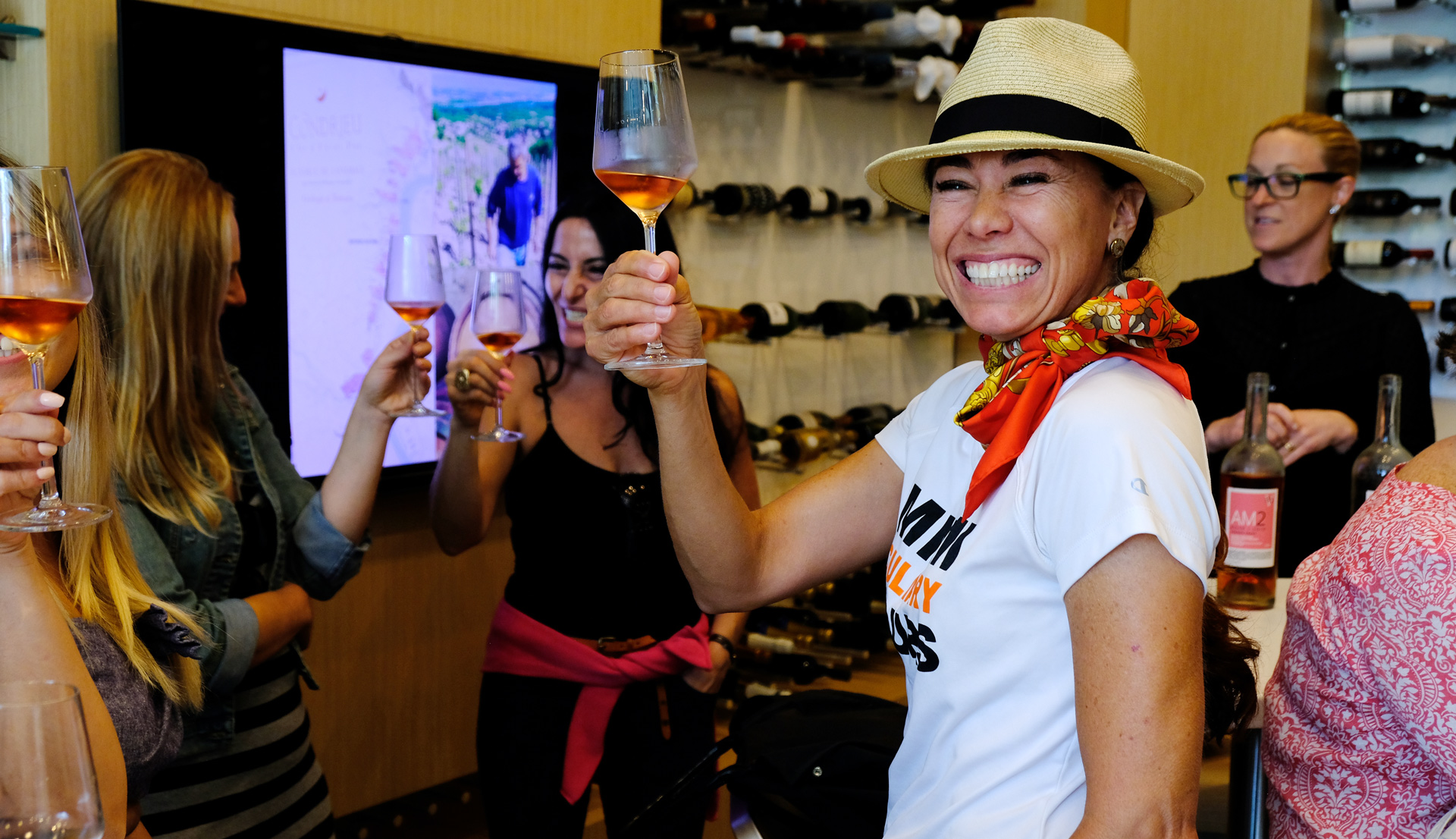 Second Stop: Abaco Wines & Wine Bar
A true gem in Palm Court, Abaco is a small, bespoke wine shop and tasting room led by certified sommeliers. Go here for wines by the glass, limited-production vintages from the wine shop's own Sonoma vineyard, inventive wine pairings (like Salty Donut and wine!) and more. Here, co-owner Benjamin Disesa led us through a tasting of three, perfectly-chilled rosés from their exclusive wine collection.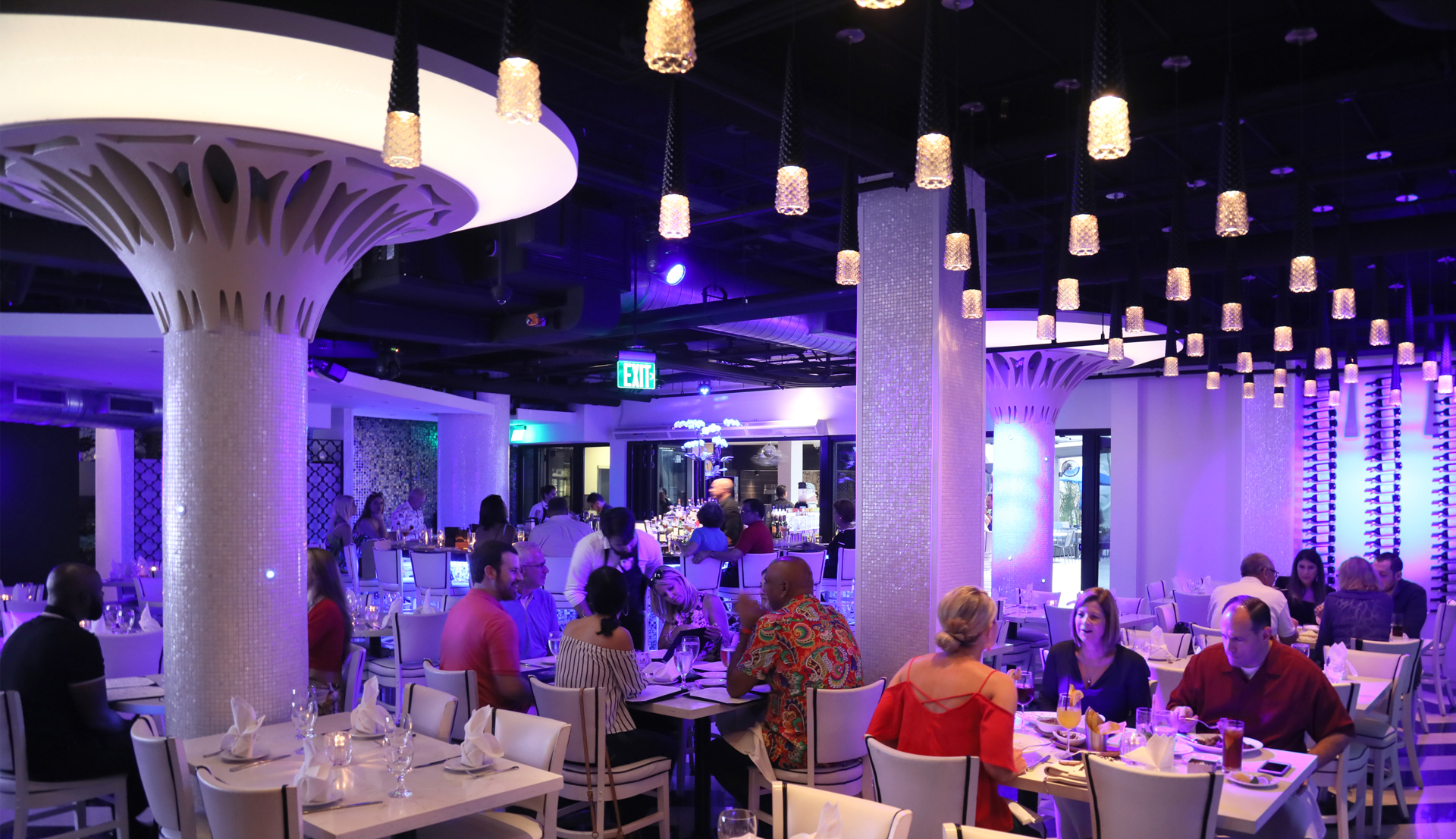 Third Stop: Estefan Kitchen
Owned by superstar duo Gloria and Emilio Estefan, Estefan Kitchen is the epitome of "Miami" in all the best ways. In a sparkling, purple-lit dining room buzzing with white-clad waiters, a live pianist, singers and more, guests can dine on fine Cuban cuisine. On our tour, this was the only spot where we sat at a table and had a "meal." This meal included a glass of red or white wine and a small serving of the restaurant's Award-Winning Lechon Asado, a 24-hour-marinated roast pork with grilled onions, mojo, yuca mash—and it was delicious.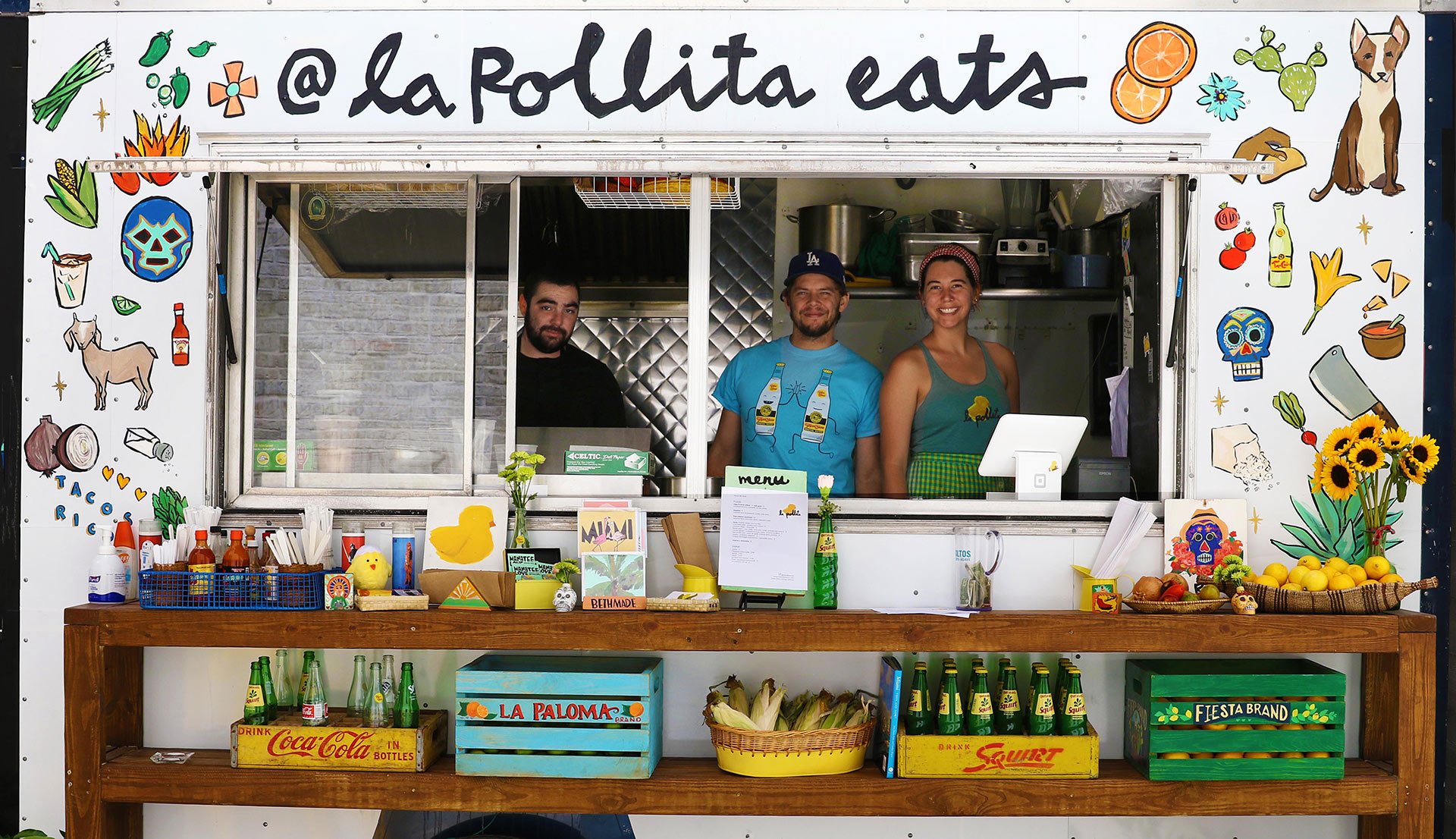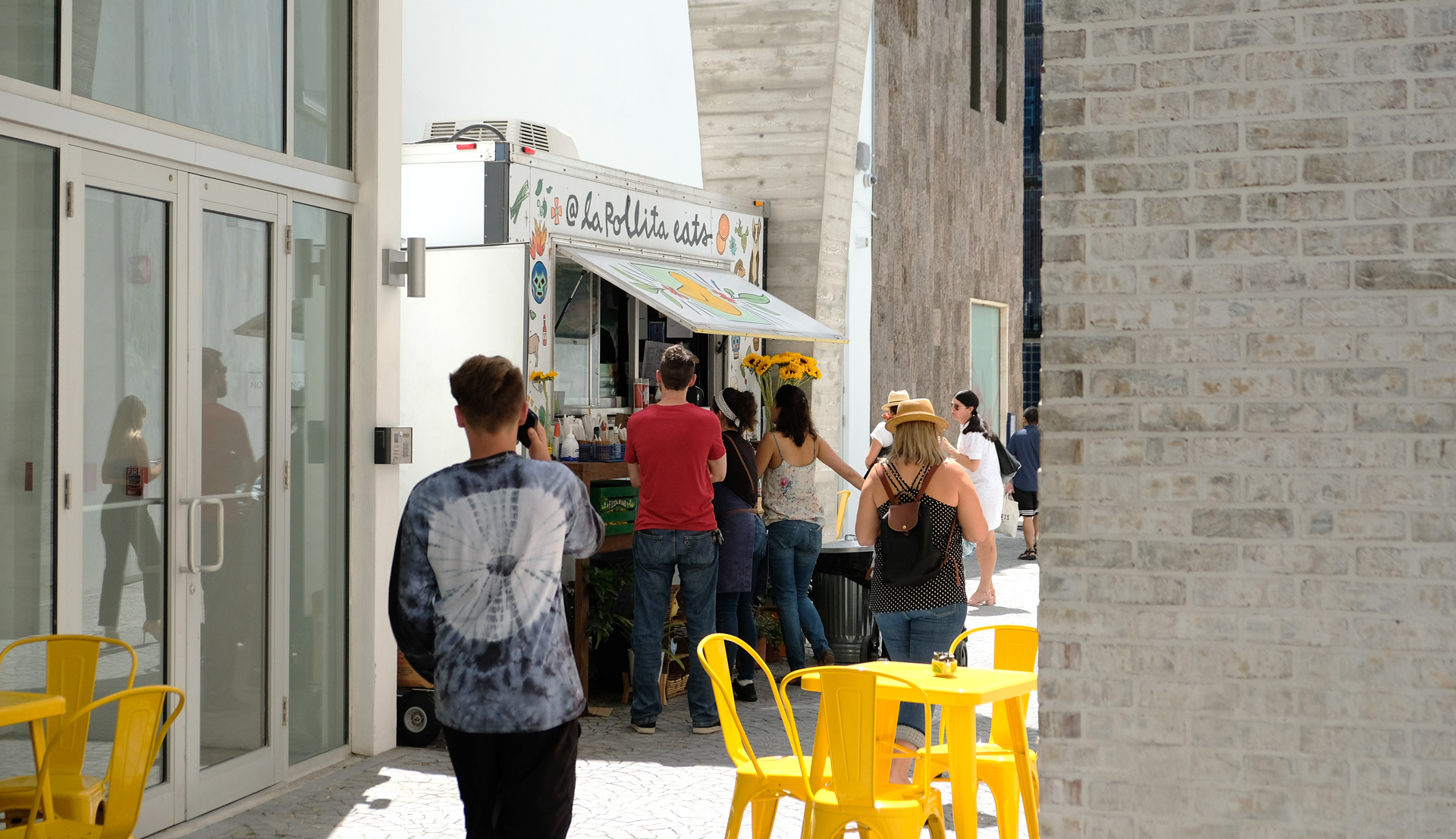 Fourth Stop: La Pollita
Parked right in Jade Alley, La Pollita gives you a taste of Miami's "ventanita" craze, with an upscale Mexican twist: food truck tacos prepared by veteran NYC chefs Luciana Giangrandi and Alex Meyer. The tables were full (understandably so!), so we grabbed a bench in the neighboring courtyard and chowed down on Carnitas tacos stuffed with slow-roasted Berkshire pork, a housemade tomatillo salsa and onion-cilantro.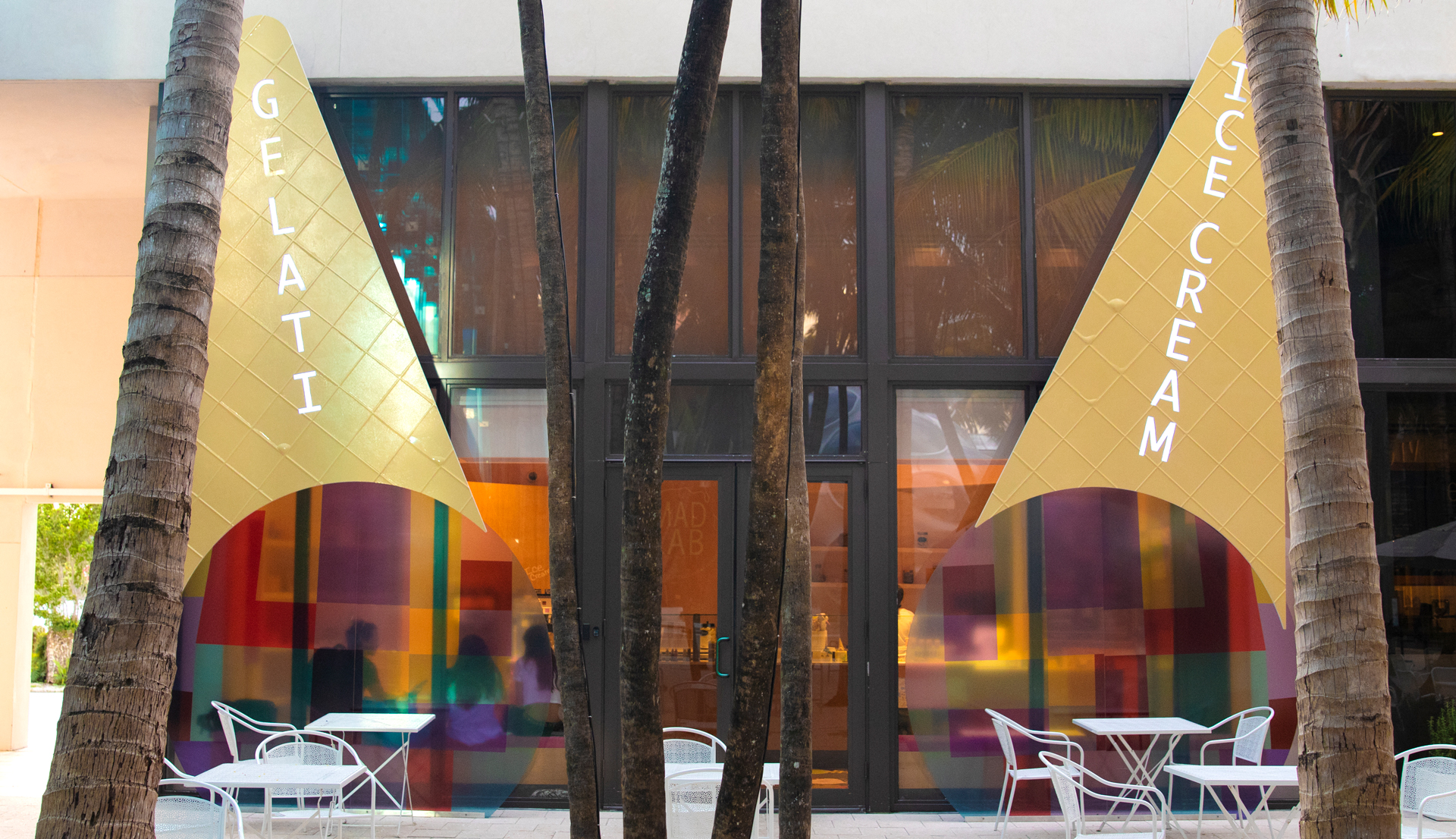 Fifth & Final Stop: MadLab Creamery
What's a food tour without dessert? To end our tasty journey on a sweet note, we stopped by pastry chef Soraya Kilgore's new MadLab Creamery, a creative, over-the-top ice cream shop with 30+ toppings, classic and seasonal ice cream flavors, and treats like wiggly-Japanese cheesecake, chocolate by the pound, cotton candy and matcha swiss rolls. Included in our tour, there were three, daily-changing flavors of soft serve we could try; I chose the bright yellow, dairy-free passion fruit flavor and topped it with colored sprinkles. On a warm, fall Miami day, it was the perfect afternoon treat.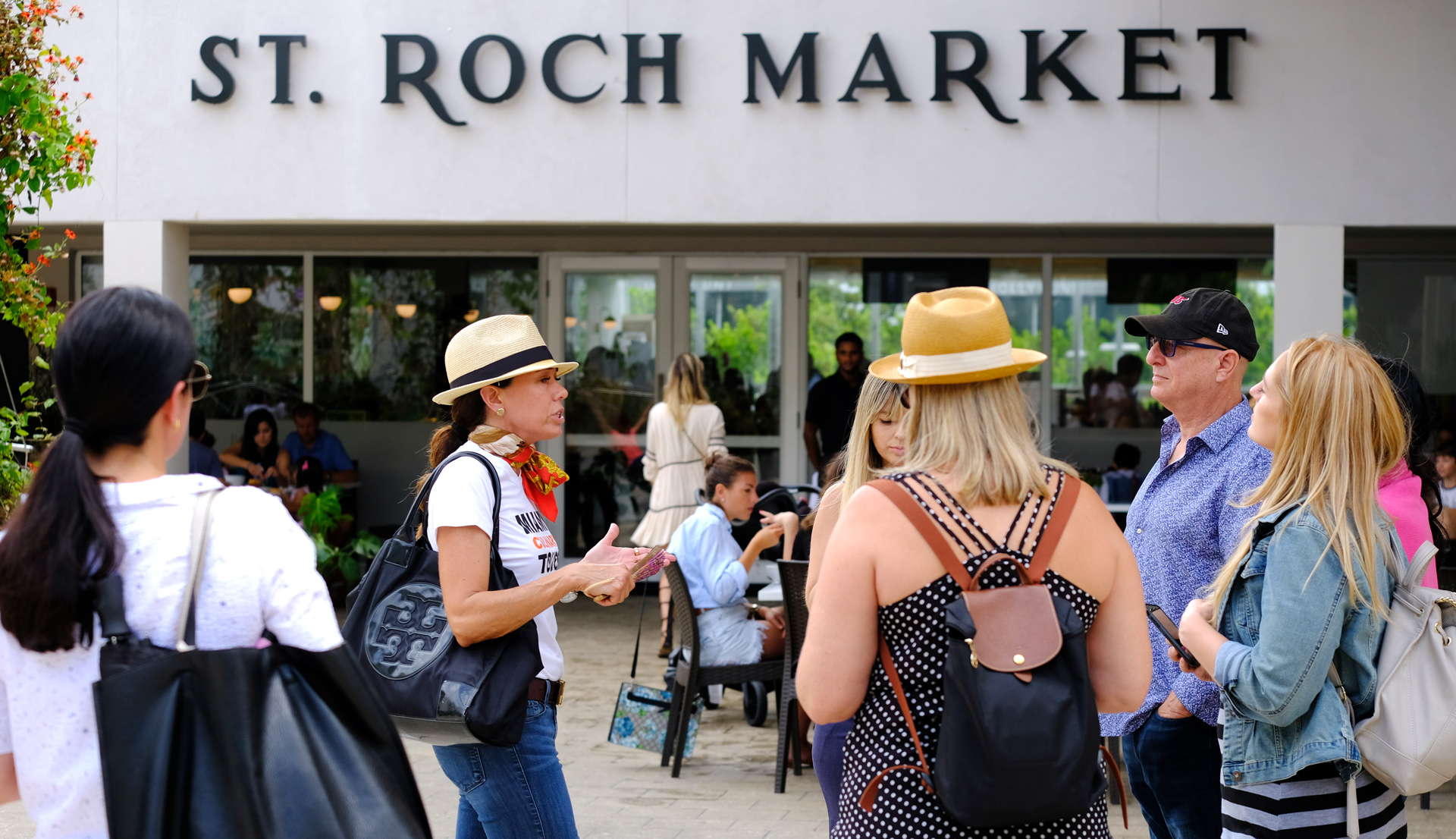 This tour lasts 2.5 hours and requires a total walking distance of .5 miles. All participants must meet in front of St. Roch Market Miami, which is located at 140 NE 39th Street, Suite 241. To book your tour visit www.miamiculinarytours.com.