Among the private contemporary art collections in Miami, the Craig Robins Collection at DACRA (housed in the Miami Design District, of which Robins is its principal founder and developer) is one that uniquely inspires a certain element of mystery. It is not a question of accessibility (the collection is open Monday through Friday by appointment), nor is there a faint question of its prominence both in local and international circles. The curious nature of the collection lies in a brand of elegant mischief, a postmodern humor courtesy of its visionary artists and, to a degree, its charming patron.
It's possible to liken the atmosphere of the Craig Robins Collection to those of the Guggenheim and the Pinault collections in Venice, or the Saatchi in London in respect to the mirroring of the works to the personalities of their respective owners. Quirky, witty, often searingly satirical, pieces from John Baldessari, Richard Tuttle, Kai Althoff and Paul McCarthy offer no overt cultural narratives; the viewing experience thus decidedly shaped around the observations and musings of Robins as one seamlessly fluctuating between hardened business professional and exuberant aesthete.
As the collection rotates its content every year and proliferates works throughout other DACRA properties, it is surely a collection that evolves, accelerates and even teaches the practice of contemporary collecting to all of its visitors.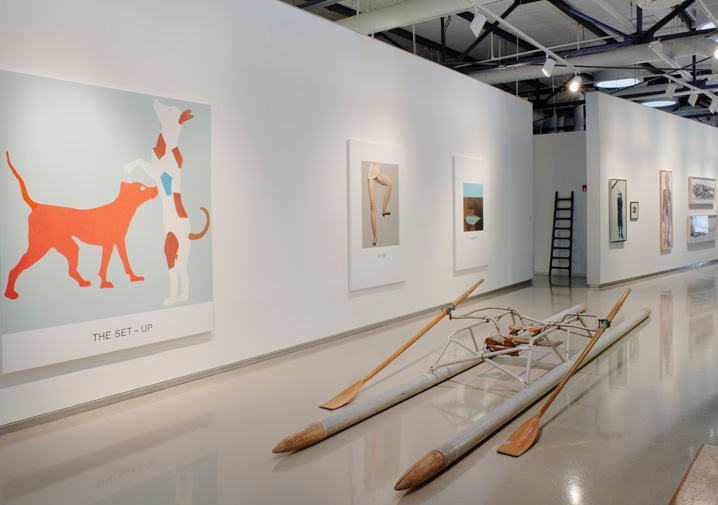 The Craig Robins Collection is located in the Miami Design District, at the DACRA office: 3841 NE 2nd Avenue, Suite 400, Miami, FL. Tel: 305-531-8700. Open Monday through Friday 9am to 5pm, by appointment.