The Dr. Barbara Sturm Boutique and Spa in the Miami Design District is as chic and welcoming as the person herself. A longtime favorite among celebs with impossibly perfect dewy complexions (Remember the "vampire facial" that celebrities couldn't get enough of? That was Dr. Sturm's blood-plasma based facial), Dr. Sturm's flagship is the place to go for innovative and effective skincare. Treatments like Infrared Therapy or the Summer Facial which is exclusive to Miami and L.A., the full molecular cosmetics product line as well as the Professional Line available only after a personalized consultation, are just some of what is on offer. We spoke with Dr. Barbara Sturm about her science-based approach to great skin and what products should be on our radar right now.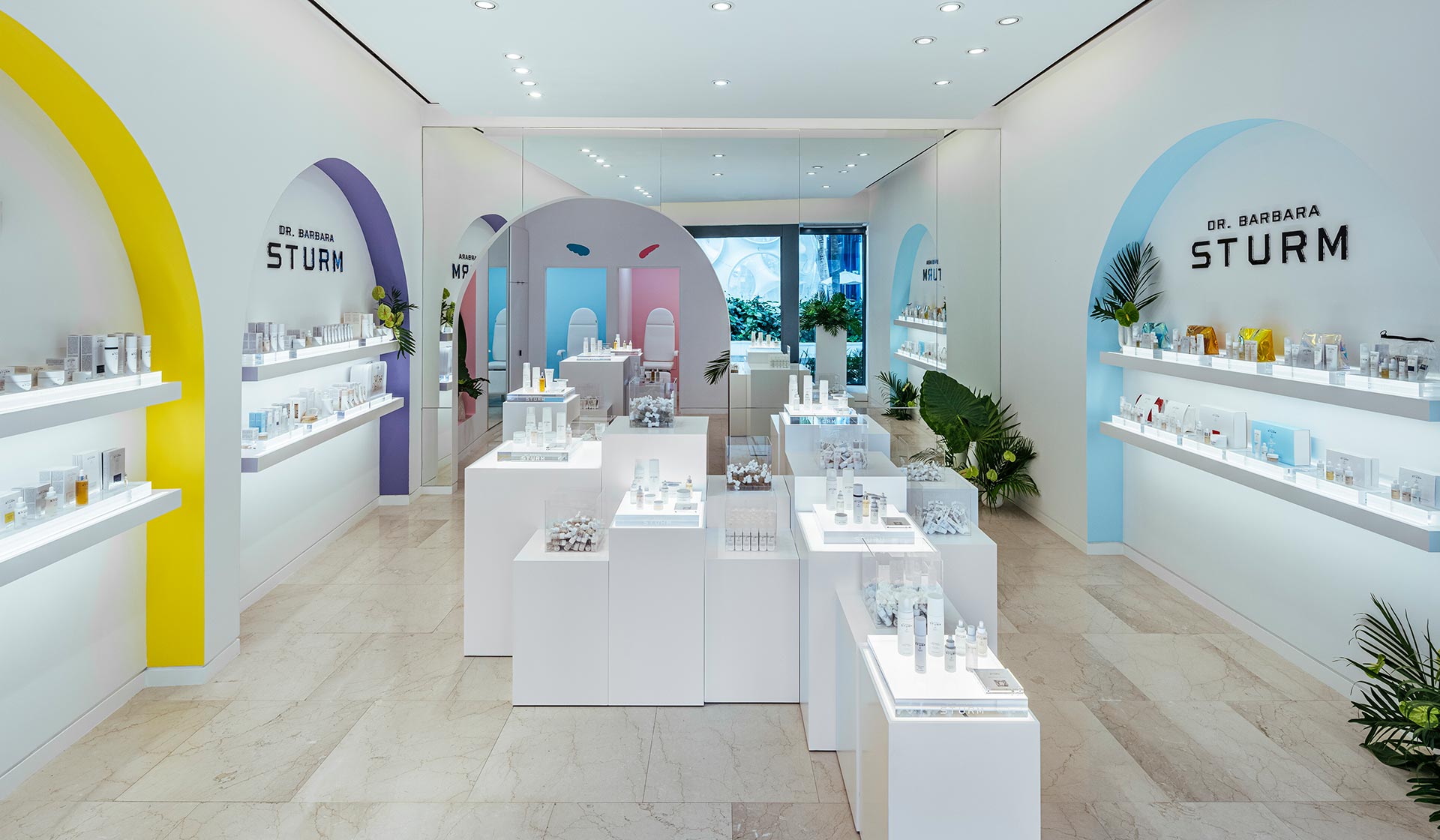 You began your medical career as an orthopedist. Can you tell us about the journey to skincare?
In the early 2000's, I translated some scientific work I had been part of in the anti-inflammatory orthopaedics field into aesthetics. I began injecting Hyaluronic Acid and Botox and then invented a blood plasma-based facial in 2002 and I created my first bespoke, plasma-based cream ("MC1") to prescribe to my patients. I would receive a lot of questions about which other products should be used for the daily skincare routine and because I couldn't really recommend any, I decided to invent my own skincare and my anti-inflammatory line was eventually born.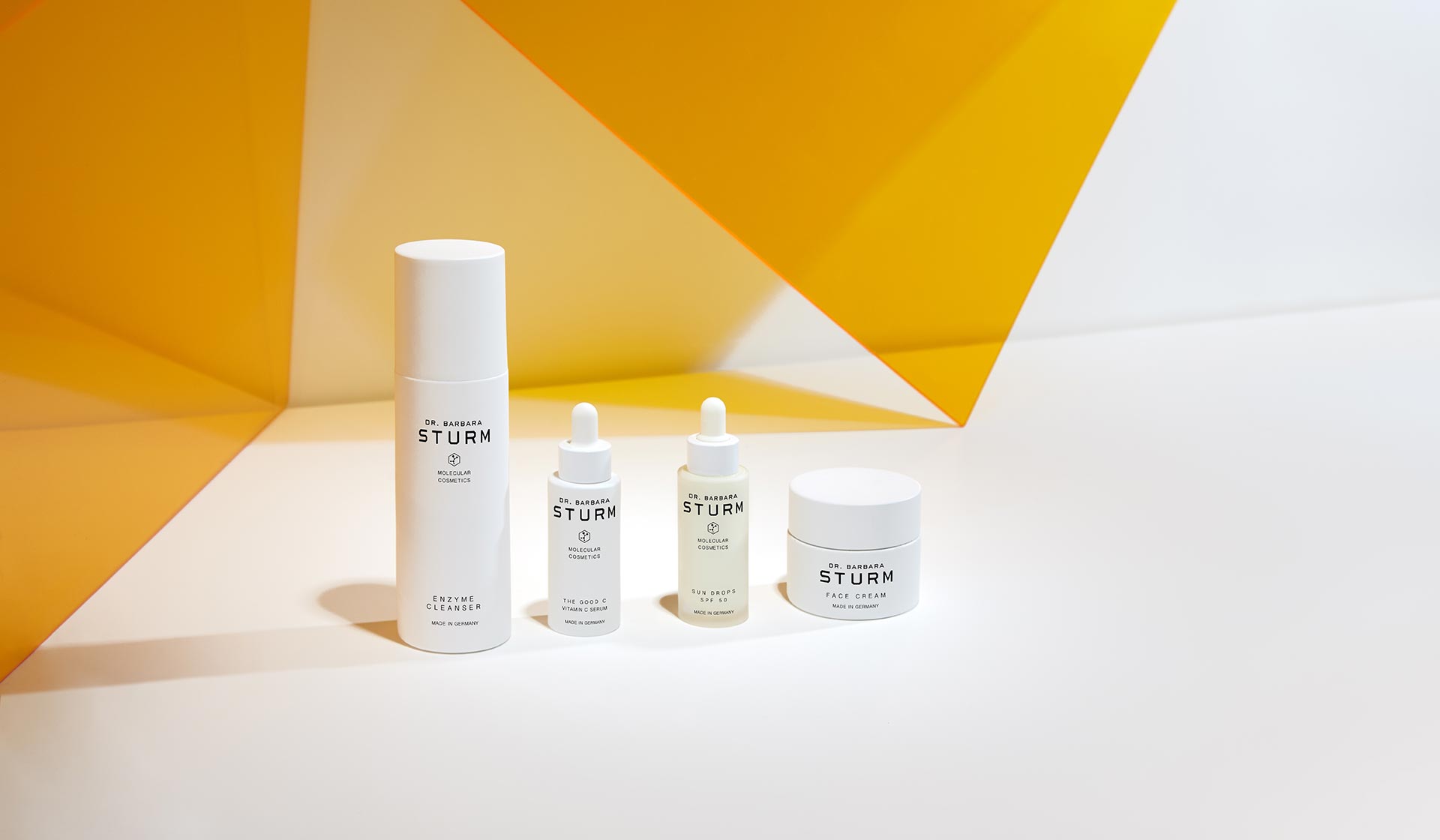 Miami's climate can be tough on skin. The sun is always shining brightly and what looks like dewy skin is usually sweat. Can you tell us what products will resonate especially well with the Miami customer?
Miami is mostly always warm, sunny and the humidity is high, this means that people living in Miami will naturally have skin needs unique to this location. Especially with humidity and heat, your skin tends to be a little oilier so you don't want to use rich or oily products - you really want to go light and super hydrating. Our line is perfect for our customers in Miami because it gives freshness and hydration while taking care of your skin barrier function and it's also anti-aging. We have a really great SPF – SUN DROPS SPF50 - which offers hybrid sun protection/skincare that feels lightweight on the skin and creates a broad-spectrum shield against UVA and UVB rays, while also providing it with healing, moisture and anti-oxidative ingredients and giving the skin a nice glow. Also, for people who suffer from hyperpigmentation issues, the Darker Skin Tones Line combined with the Brightening Line is great for that.
Is there one product that you think is an essential that works on most skin types?
If I had to single out one it would be my ingredient science packed, anti-aging face cream. It moisturizes the skin and nourishes it with valuable oils like grape seed, balancing the skin and protecting it from dehydration to leave your complexion radiant and dewy. It also contains Purslane, which calms the skin, promotes anti-aging and has anti-inflammatory and antibacterial properties. Closely followed by my hyaluronic serum which I call the "white t-shirt" of my regimen. It's a high concentration of low and high weighted hyaluronic molecules, that supports skin barrier function, and provides both surface hydration and replenishment of moisture reservoirs at deeper skin layers. It also acts as a delivery vehicle to transport active ingredients more deeply into the skin.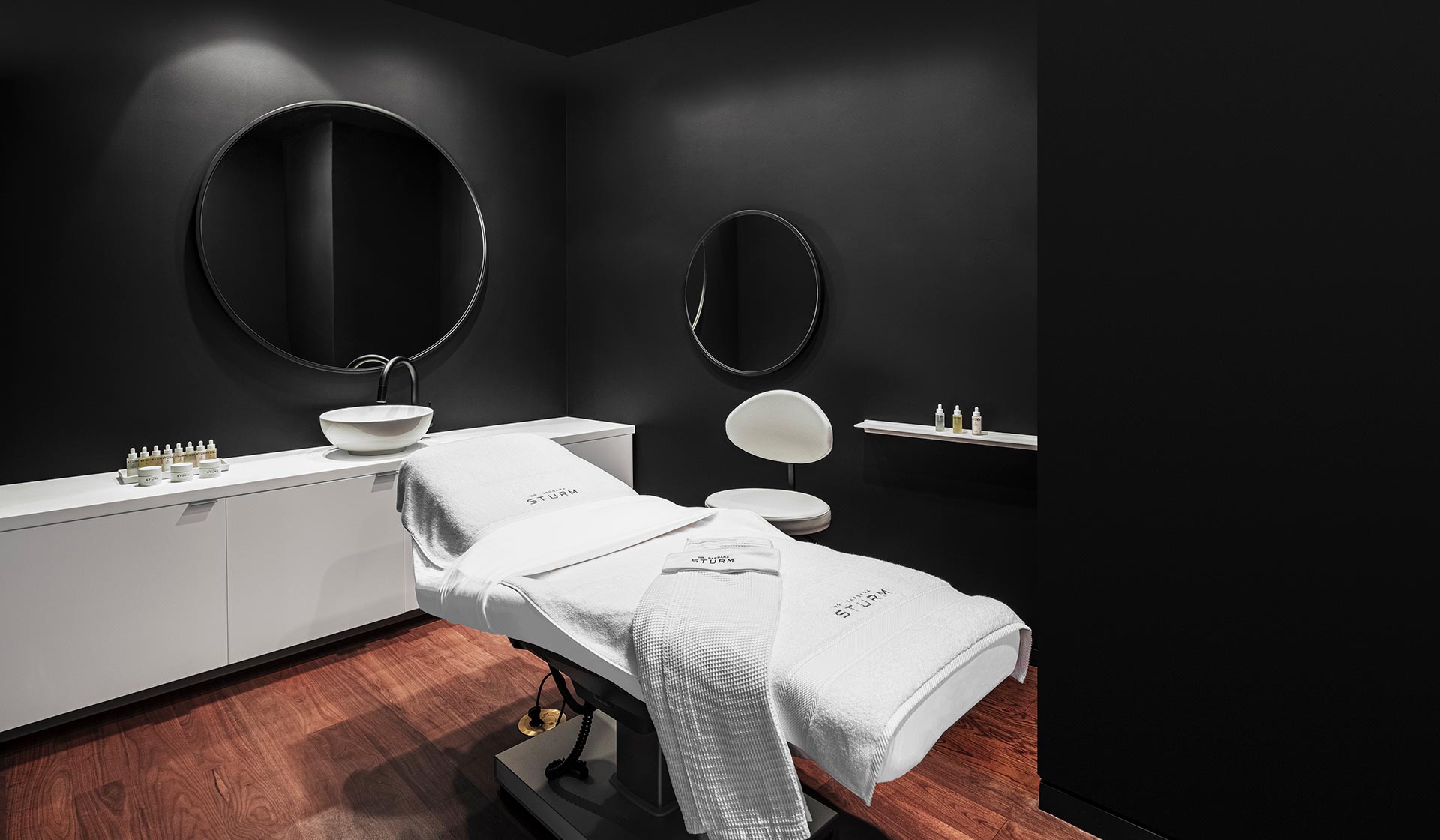 Are there any new or exclusive services on offer at the Miami spa location?
We'll be offering my Professional Line, which is a new, medically advanced skincare collection only offered in-spa after personal consultation. We are also offering Infrared Therapy; a non-invasive treatment which helps diminish the appearance of age spots, fine lines and wrinkles and boosts skin elasticity. It also helps to enhance mood, cognitive function and energy levels. I swear by it. And the Summer Facial will be available only in the Miami and L.A. locations.
Ready to visit? Click here to view The Dr. Barbara Sturm Boutique and Spa's location and hour of operations.