The Miami Design District is a creative neighborhood featuring cutting-edge fashion, culture, design, and dining. Join us as we host an exciting array of forward-thinking projects for Art Week 2022.
DESIGN
COMMISSION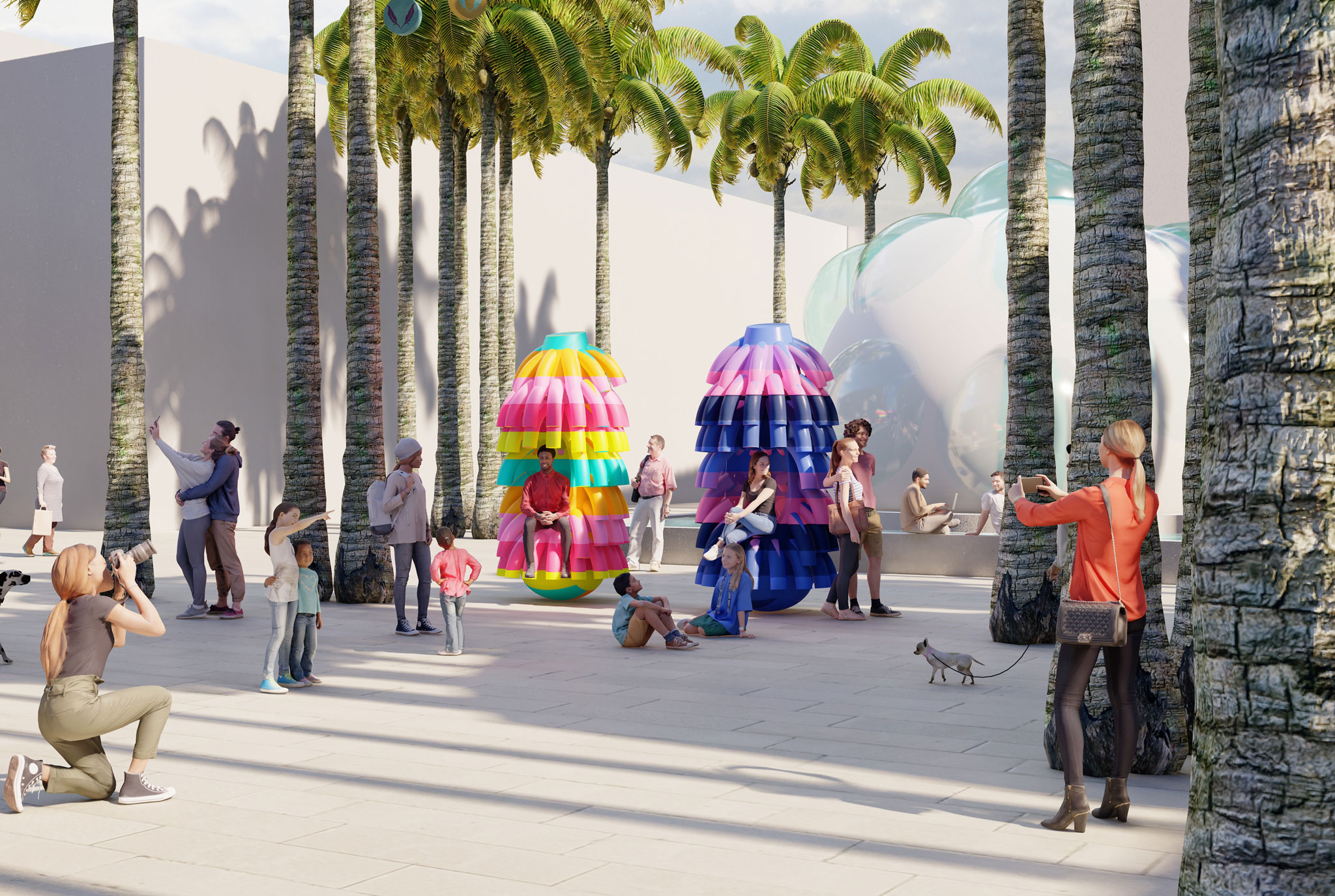 Architect-designer Germane Barnes is the winner of the Annual Design Commission. Barnes' winning installation, Rock | Roll, was designed as a celebration of the BIPOC communities who have shaped Miami's one-of-a-kind, polyethnic culture, from the city's foundations to today. Curated by Anava Projects, Rock | Roll marks is conceived as a love letter to the people of Miami, Barnes' multi-scale installation draws on the vibrant visual language of Miami Carnival. It will be realized across the Design District's public spaces as well as a special installation at the entrance of the Design Miami/.
LEARN MORE
PLAN YOUR

VISIT TO THE DISTRICT
REGULAR HOURS
Monday to Saturday: 11am - 8pm
Sunday: 12pm - 6pm
Restaurant hours may vary.
INFORMATION DESKS
Information desks are located throughout the neighborhood from the hours of Monday – Saturday 11 am – 8 pm, and Sunday 12 pm – 6 pm during Art Week.
Paradise Plaza
151 NE 41st St.
Miami, FL 33137
Palm Court
140 NE 39th St.
Miami, FL 33137
Sweet Bird North
95 NE 40th St
Miami, FL 33137
PARKING
The Design District is home to 4 notable parking garages that are part of a larger Miami design trend in "parkitecture". We also feature valet stations throughout the District.
Parking Rates 0 to 4 hours……. $3 | 4 to 6 hours…….. $6 | 6+ hours/per day…….. $25