FENDI x SKIMS has landed in the District. Directed by Kim Jones and Kim Kardashian West, FENDI and SKIMS debut a collection that unites the aesthetic codes of the respective brands to create a capsule wardrobe for the modern woman.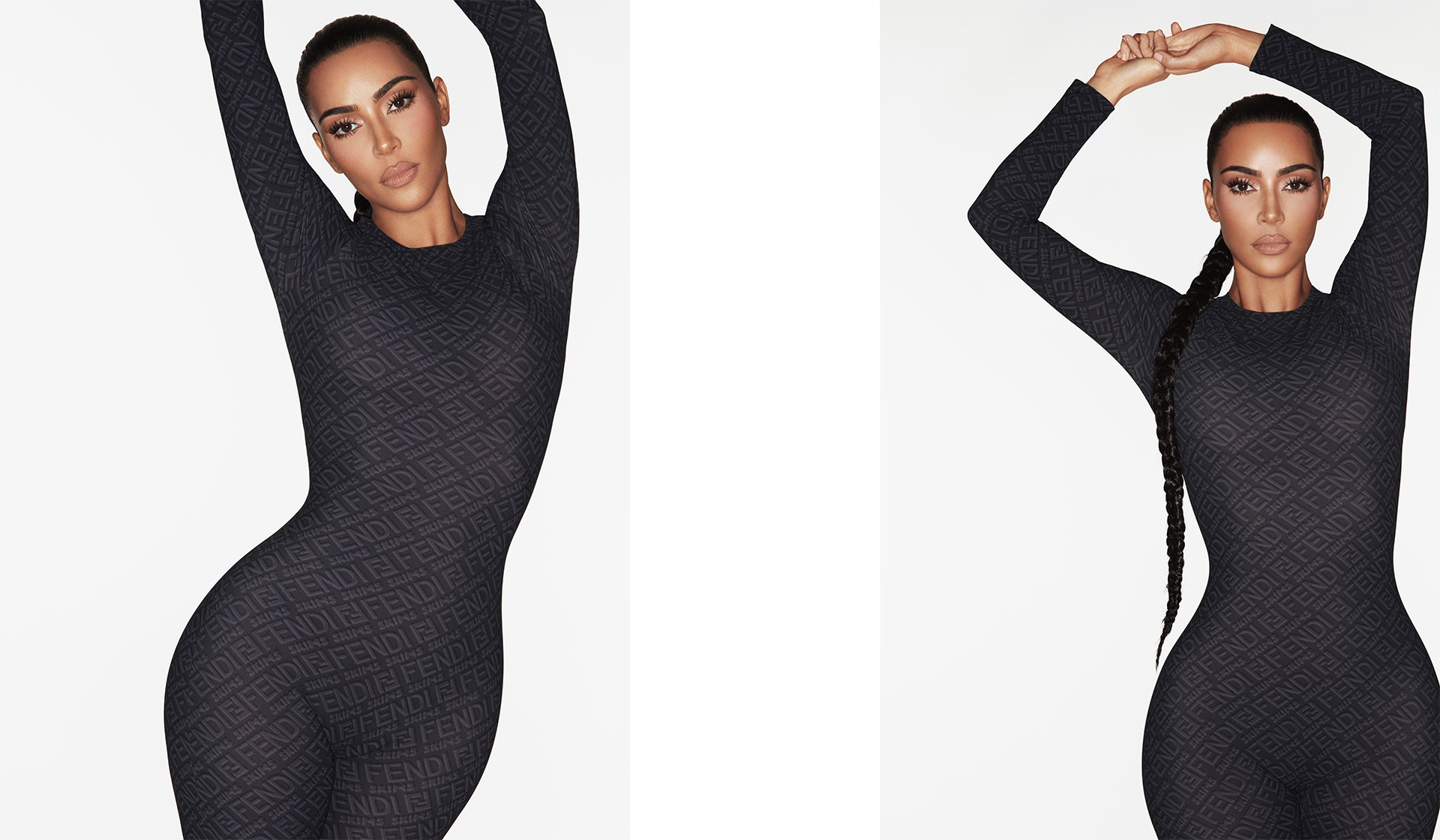 "Both FENDI and SKIMS have a cultural power very different from each other, but equally as strong," reflects Kim Kardashian West. "We share a desire to push boundaries, think differently, and challenge convention which is why we found so much common ground collaborating on this collection together."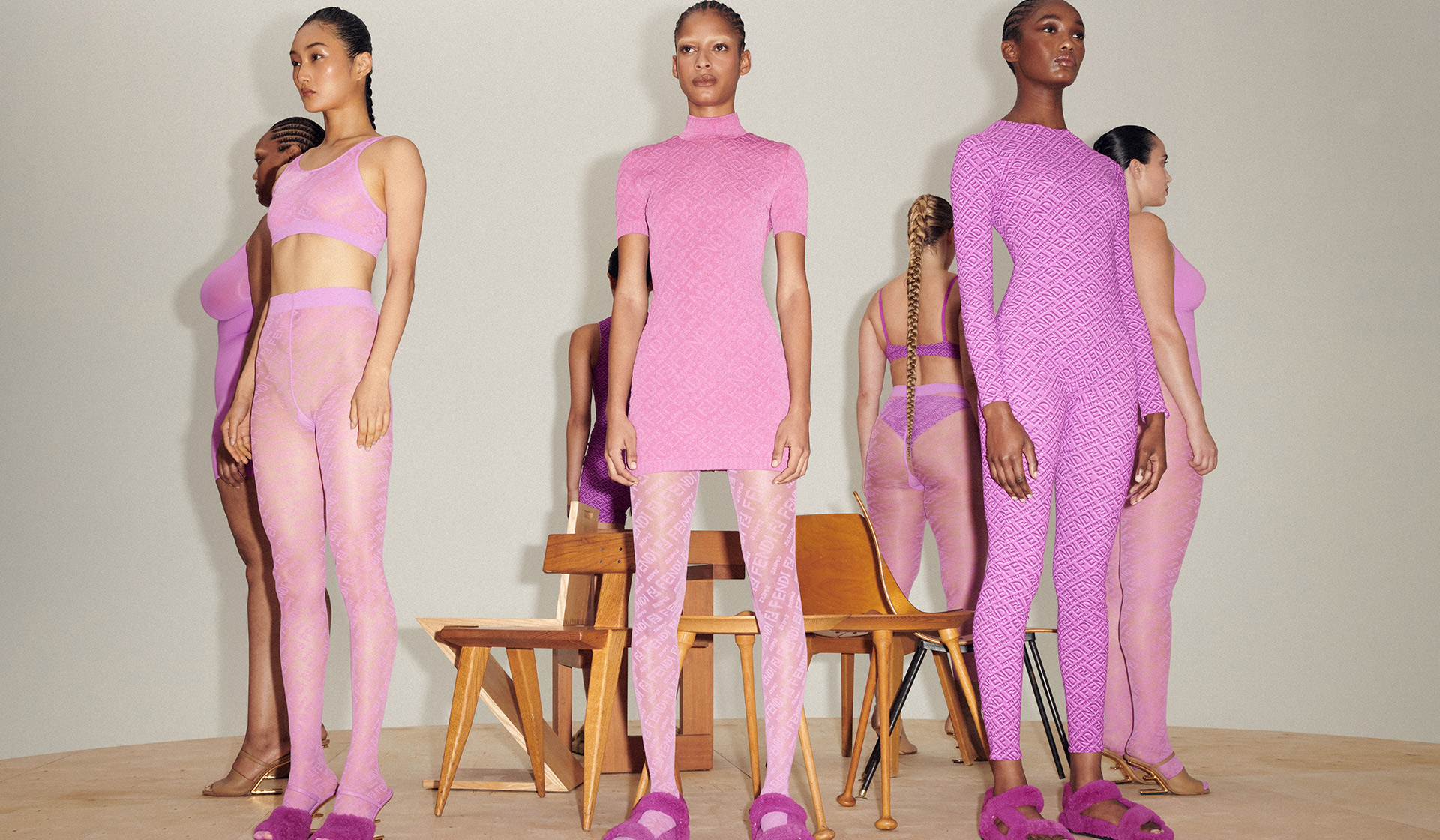 Drawing upon sketches from an archival FENDI collection first presented by Karl Lagerfeld in 1979 which placed a focal point on twisted tube tops, pop colors, and tight sashes, FENDI x SKIMS combines the focus on fit and form SKIMS is known for, transporting into both the past and present of the FENDI universe.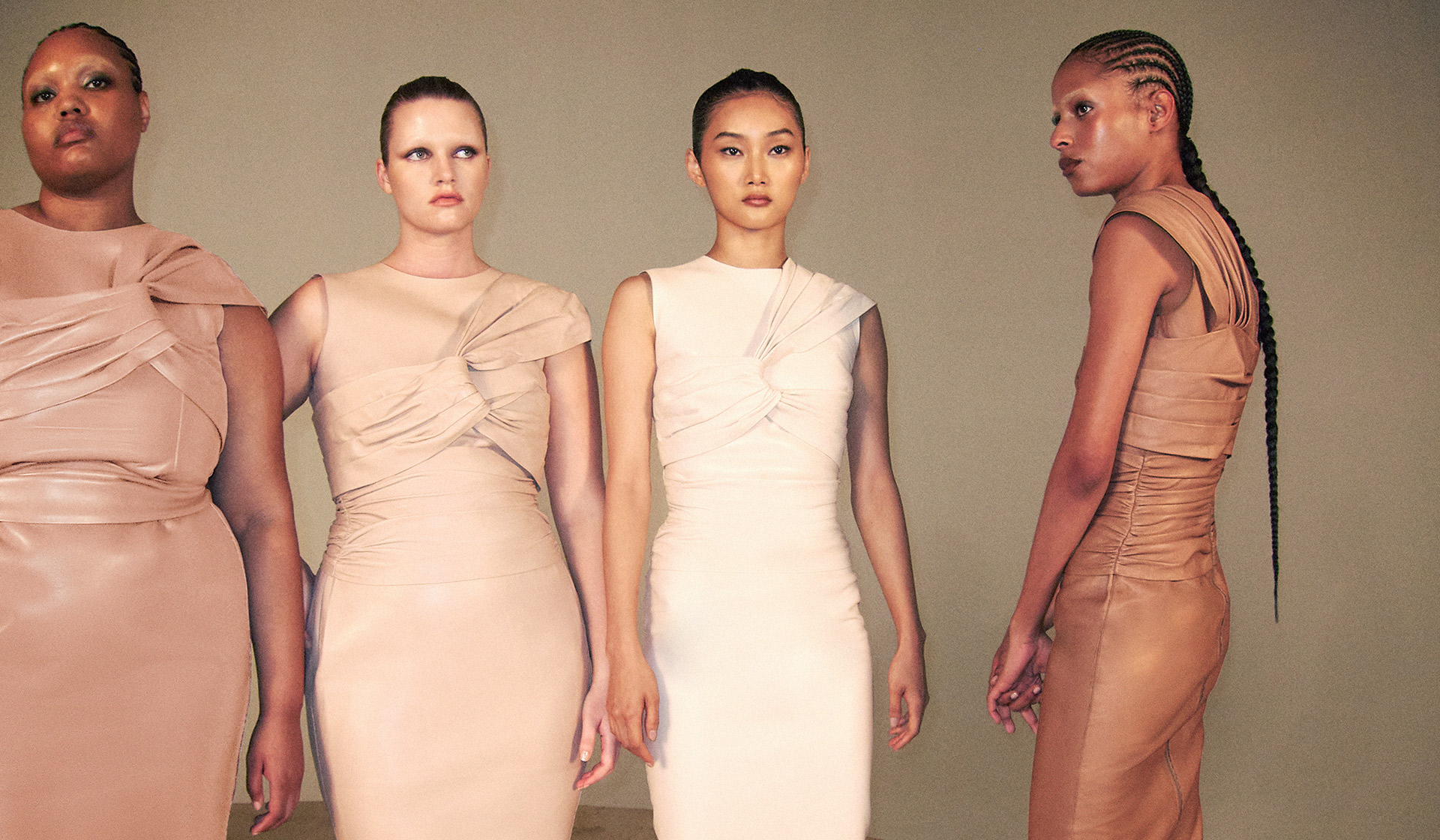 Form-fitting silhouettes materialize in velvet engineered for support, while a gradient series of neutral shades are meticulously crafted into bonded leather dresses inspired by Roman aesthetics to offer statuesque transformation. Contemporary beach and shapewear in bold colors will be available, while a hybrid FENDI x SKIMS logo appears on a reversible skin-tight jersey, embossed into knitwear, printed across underwear and hosiery, and writ large across recycled nylon sportswear.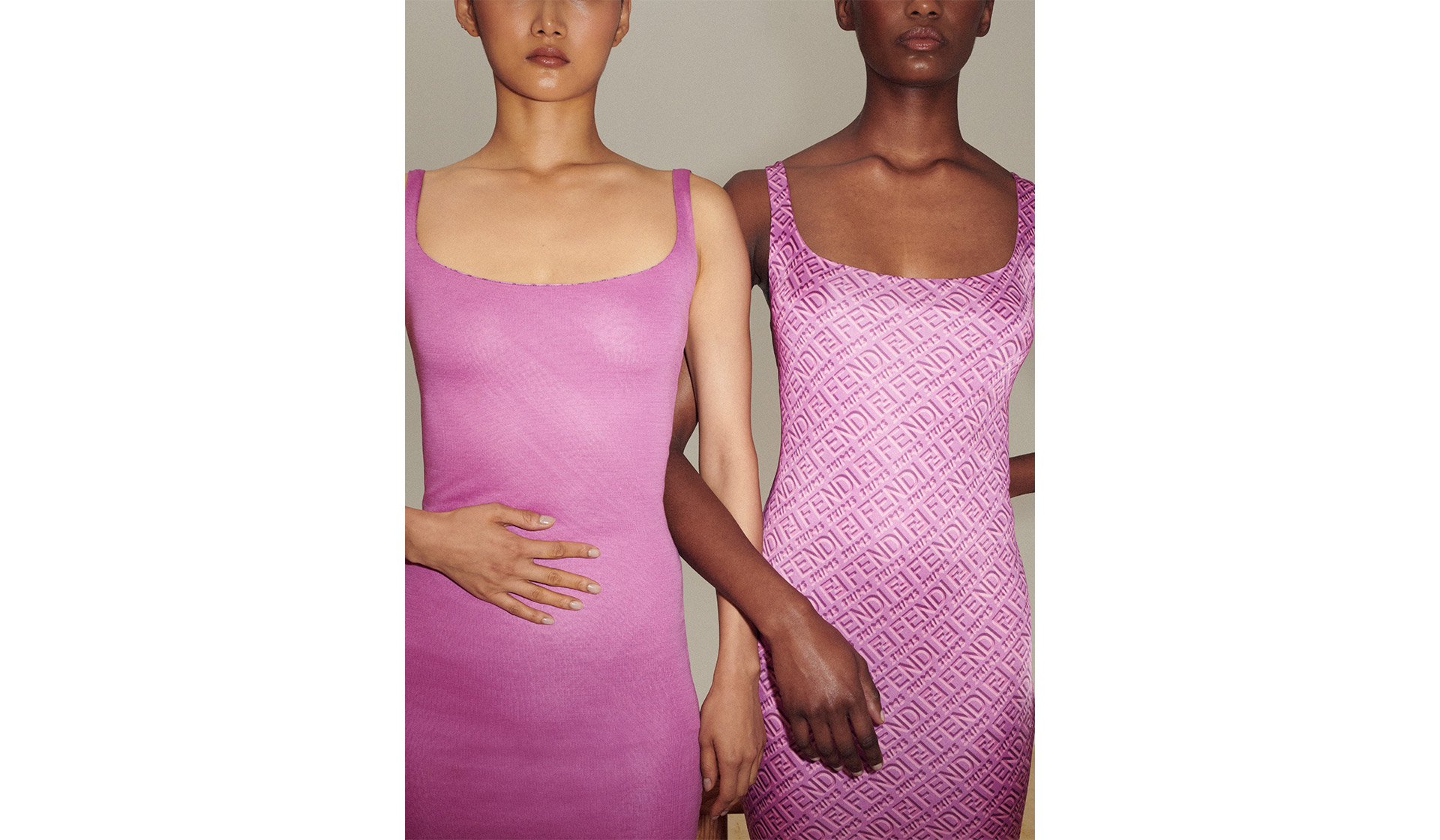 There are also accessories in a complementary palette: a selection of brightly colored FENDI icons appear alongside neutral tones, from Peekaboo and FENDI First to the new Baguette Chain and signature Sunshine Shopper in 3D FF logo, available also in their Mini and Nano versions. For footwear, FENDI debuted a shearling hiking sandal imbued with a distinctly LA energy, alongside an array of new iterations of the FENDI First heel.
The SKIMS mission of creating solutions for all women is directly mirrored within that of FENDI. "My FENDI is about creating something for every woman, every different shape – and that's something at the heart of SKIMS too," explains Kim Jones. Shop the collection available at FENDI today. 150 NE 40th Street.