A look back at The Fendi Caffè that popped up at OTL from March 2022 - May 2022
True to the Design District DNA – fashion, art, design and food meet in an explosion of color and fantasy at the new FENDI CAFFÈ. After the FF Vertigo-inspired caffè last summer, Fendi has come back with a larger than life takeover of our beloved neighborhood coffee shop OTL.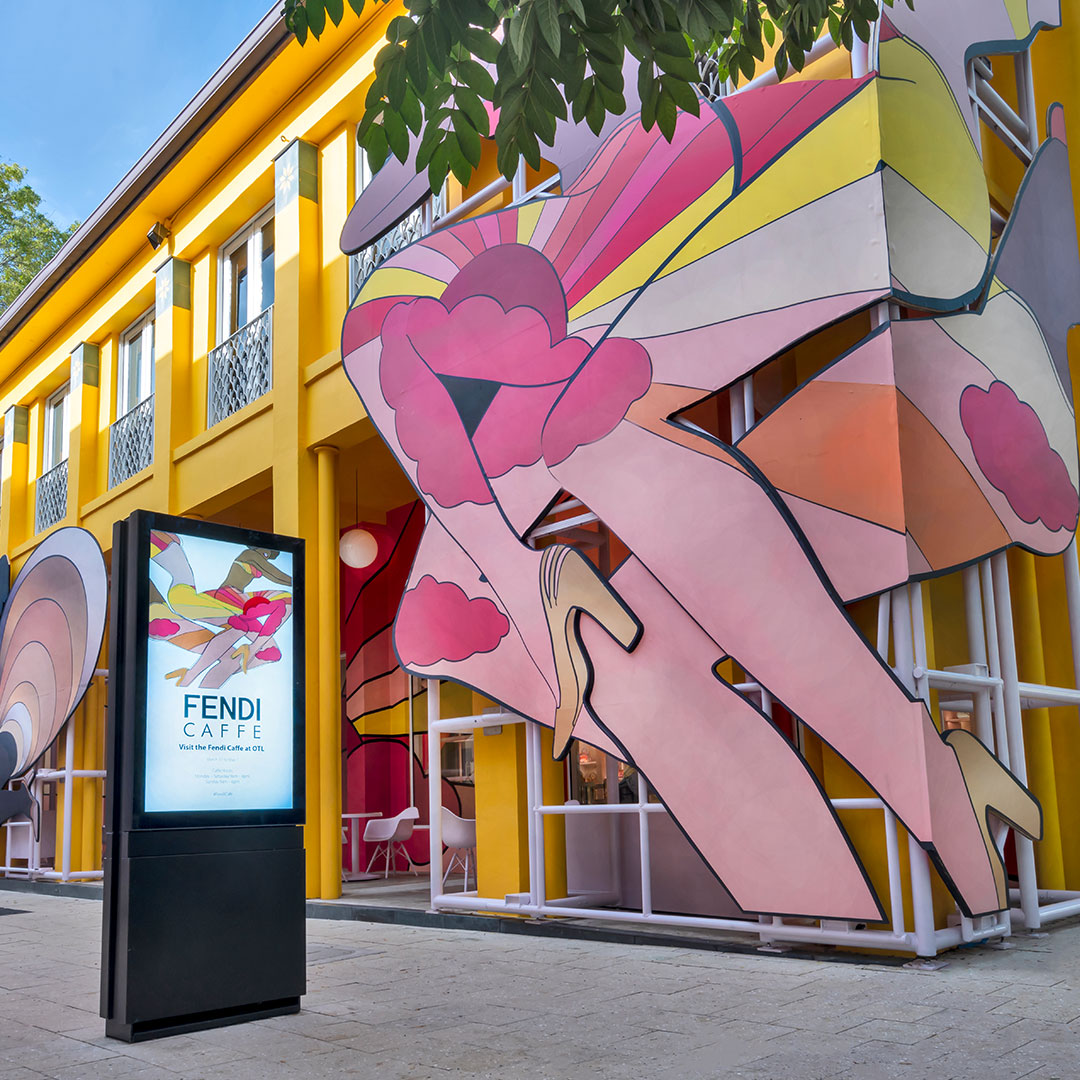 The experience starts from the corridor between the FENDI boutique and OTL. Bold, multi-story graphics of Antonio Lopez's illustrations hang from the façades of the buildings, in uplifting sunset hues, highlighting Lopez's innovative vision on femininity, diversity, inclusivity, and unconventional beauty.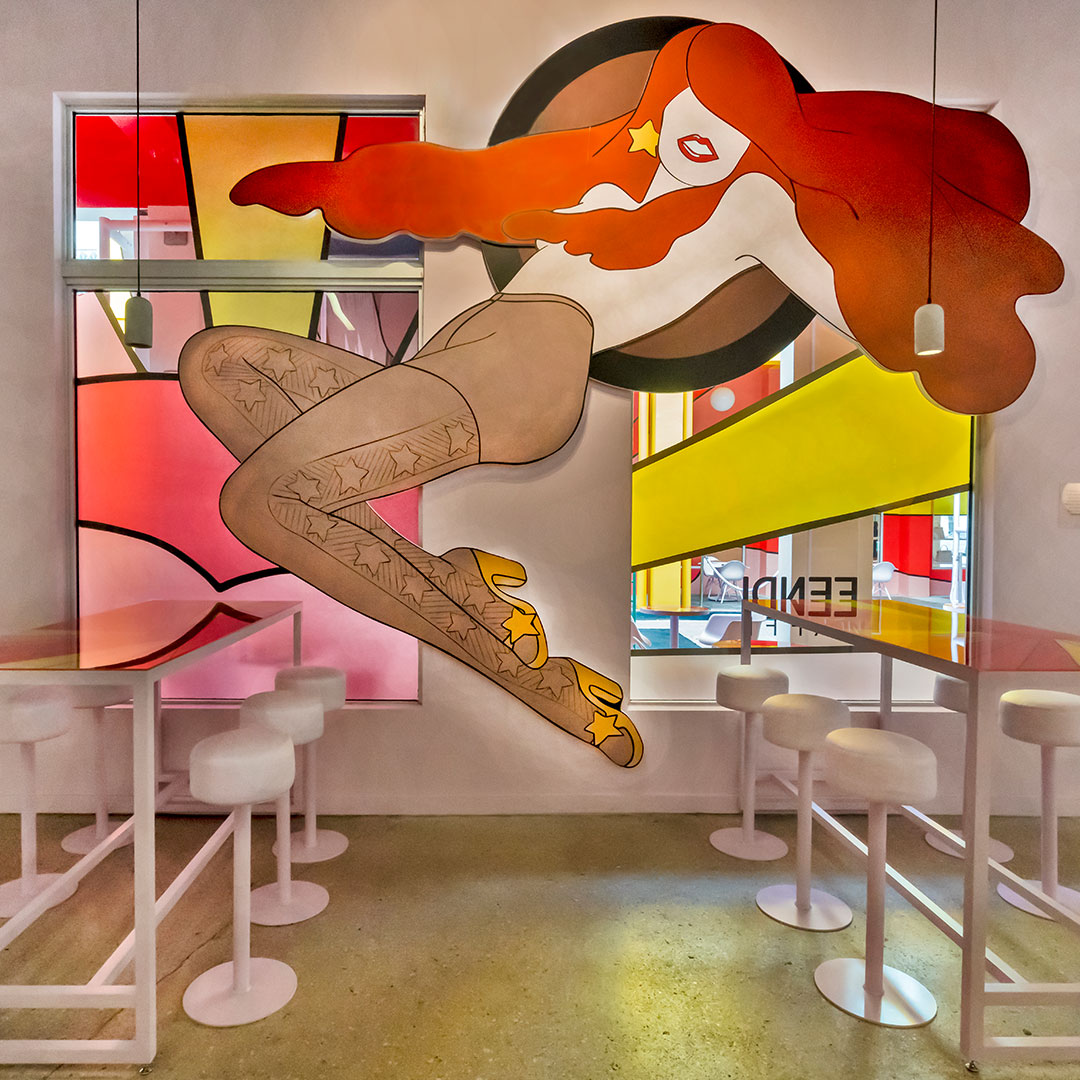 In collaboration with The Estate and Archive of Antonio Lopez and Juan Ramos, the artist's work has been freshly revived for the FENDI Women's Spring/Summer 2022 Collection, bringing a modern perspective on disco-age glamour, and a spotlight on the diverse and powerful femininity that embodies the FENDI name.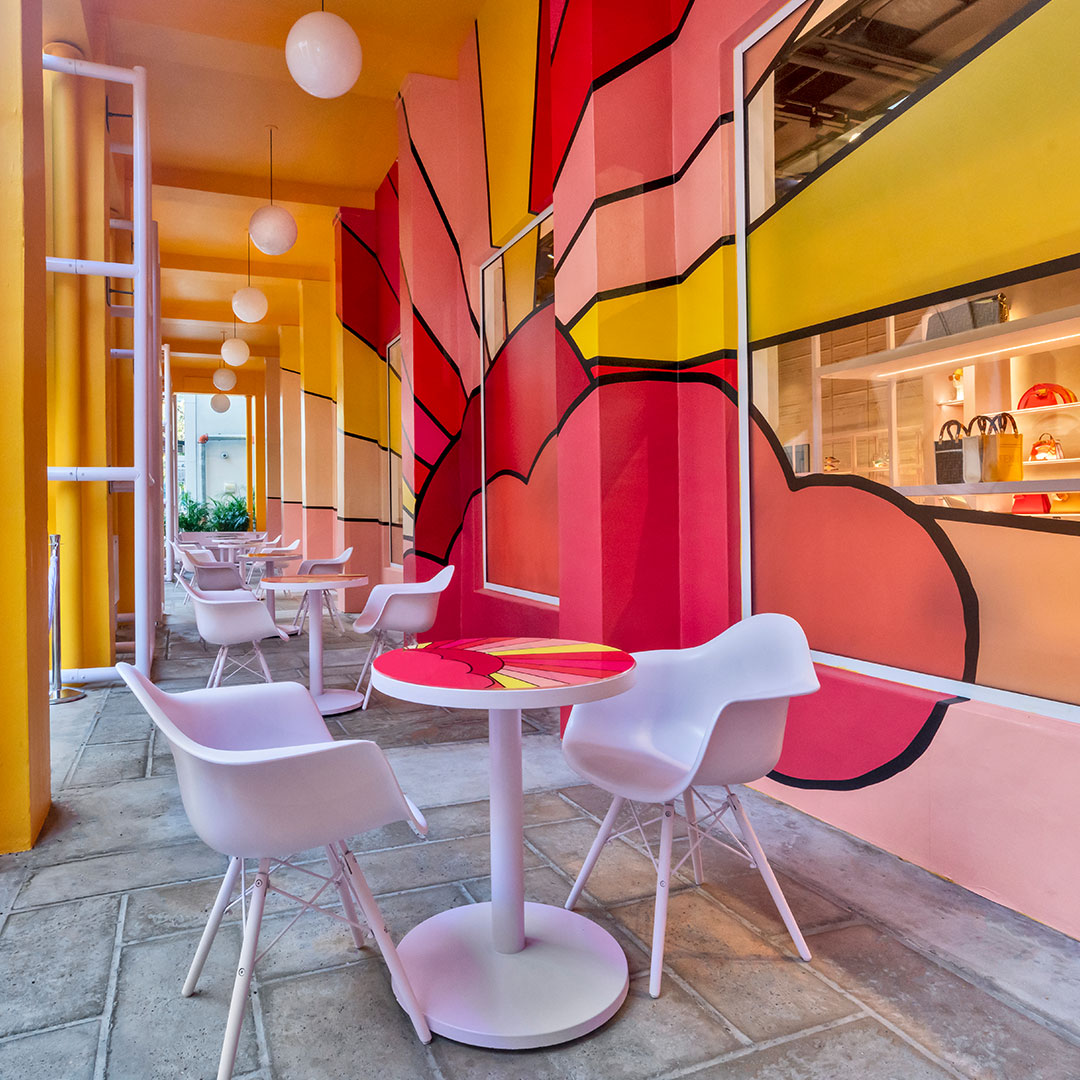 .
Upon entering, guests will immediately discover the space transformed into a world of FENDI and Antonio Lopez. Rainbow graphics, 3D billboard sculptures of Lopez's artwork and graphic table toppings all tie in together to bring the 70's glamour to life.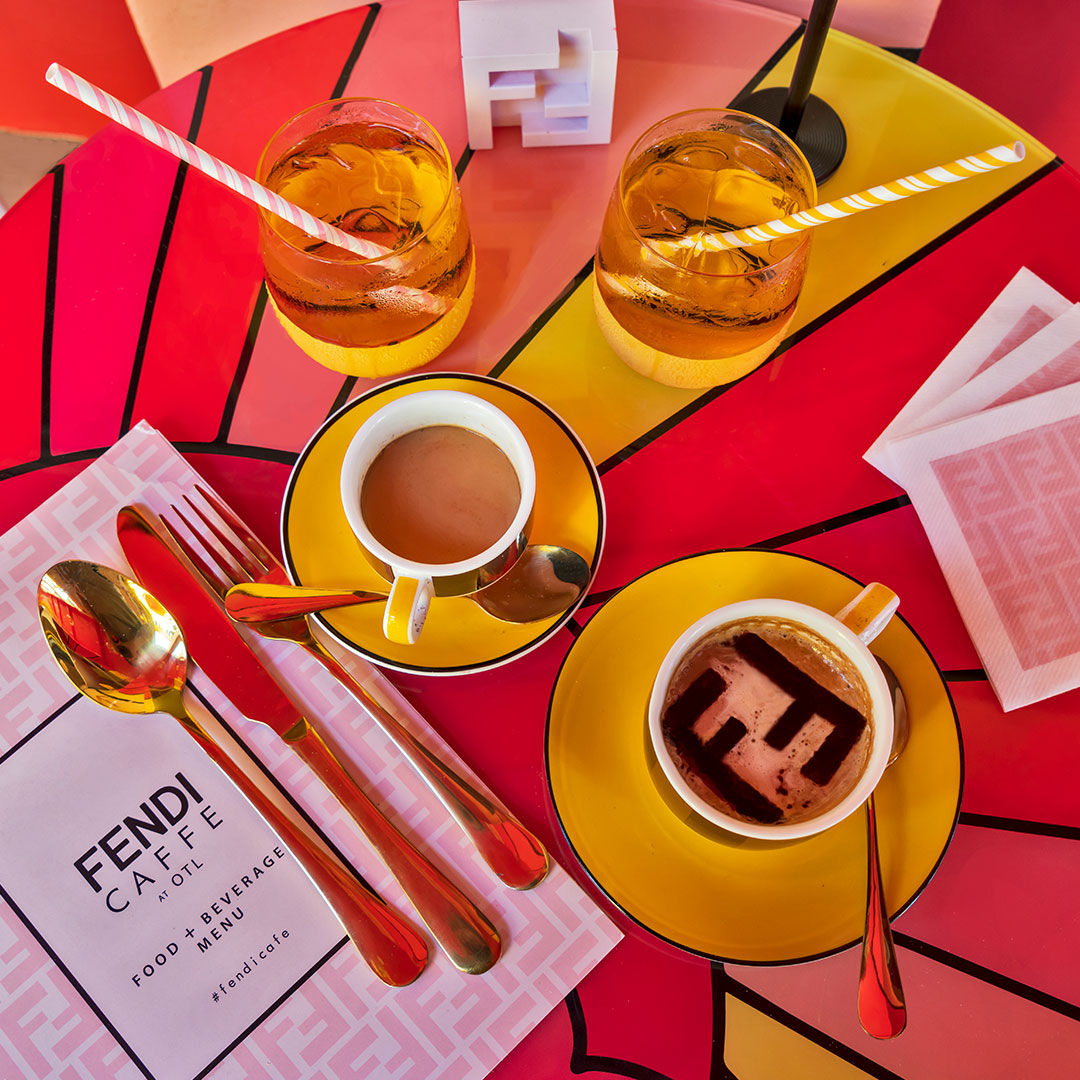 The menu includes a fusion of local and Italian favorite breakfast and lunch items, as well as beverages including a signature FF logo cappuccino served in porcelain cups decorated with FENDI's signature Pequin striped motif.
The best part? It does not just end at lunch. True to Italian style, FENDI CAFFÈ will have an evening aperitivo offering at extended hours. Visit the FENDI CAFFÈ today located at OTL, 160 NE 40th St.
Miami, FL 33137.