The temperature isn't the only thing heating up in Miami this summer — whether it's Saturday night's special tour by Alejandro Chaskielberg of his photography exhibition or next Wednesday's jazz night at Michael's Genuine Food & Drink, there's always something new happening in Miami's Design District. In between checking out an exhibition at the Institute of Contemporary Art or shopping at Diesel's new flagship store, take a break to cool down with these summer treats.
Japow
Born in Miami, Japow's shaved ice can't be found anywhere else. Once a luxury reserved for Heian royalty during the 11th century in Japan, the ice used to be collected from the mountains before it was shaved into a bowl and eaten with sap from flowers and syrup. Known as Kakigori, the shaved ice translates to Japanese powder snow. Japow's current spin on this tradition uses premium water ice blocks, a Japanese hand-cranked ice shaver and the highest quality fresh fruit and premium ingredients to create their menu. Flavors include Strawberry Ichigo, Mango Lassi, Matcha and Cortadito Affogato, among other special editions. Try all them this summer in the Design District.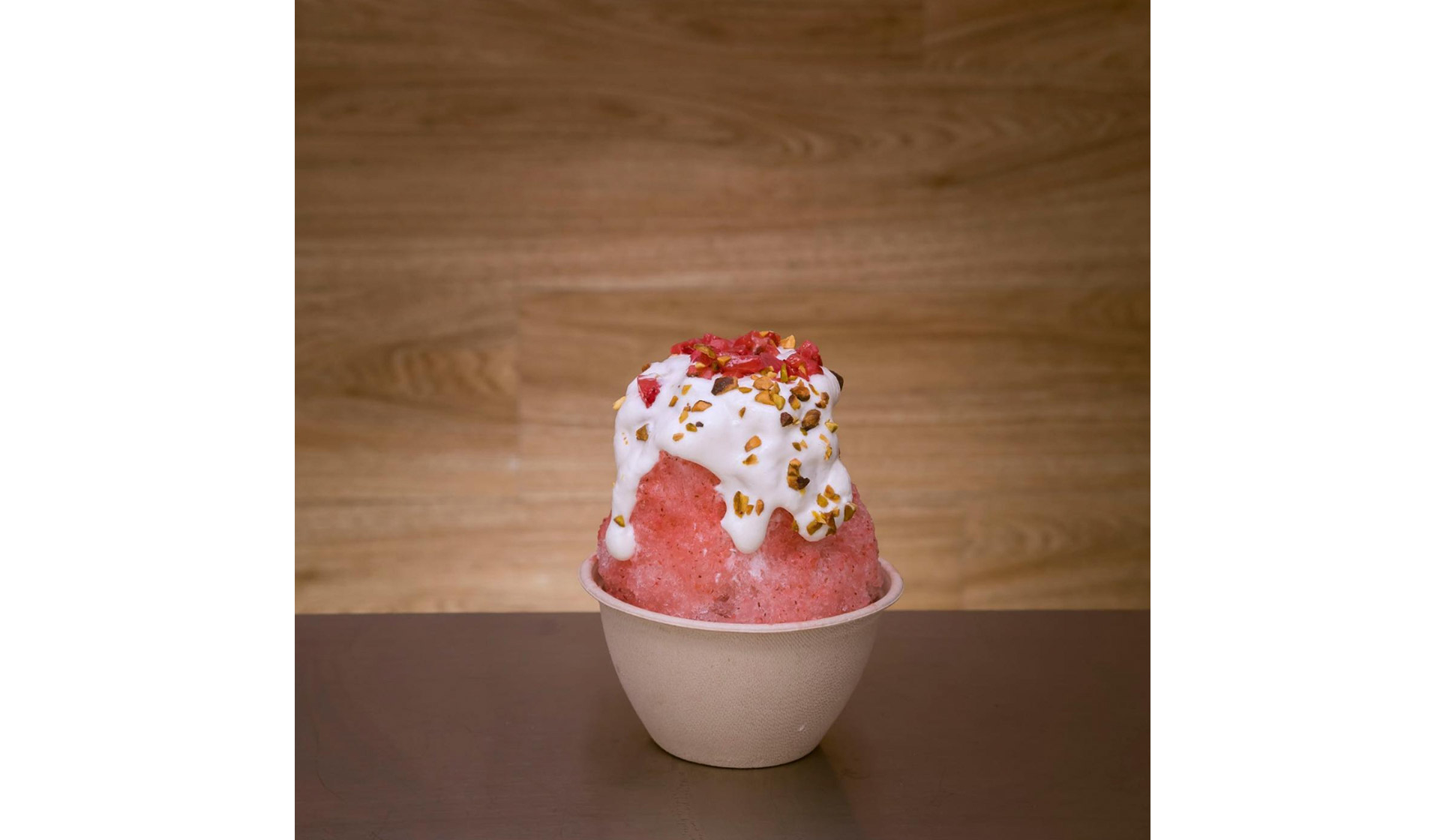 Visit Japow from 11:30 to 7:30 p.m. Monday through Saturday and 12 - 6 p.m. on Sunday at Paradise Plaza.
Lady Fingrs
Made completely from scratch, LadyFingrs' natural and handmade gelato and sorbetto popsicles don't need toppings. They're jammed-packed with ingredients including fresh milk and heavy cream, Belgian and French chocolates, Vanilla from Tahiti and Madagascar, and local fruits. Cue Katy Perry singing "sun-kissed skin so hot, we'll melt your popsicle."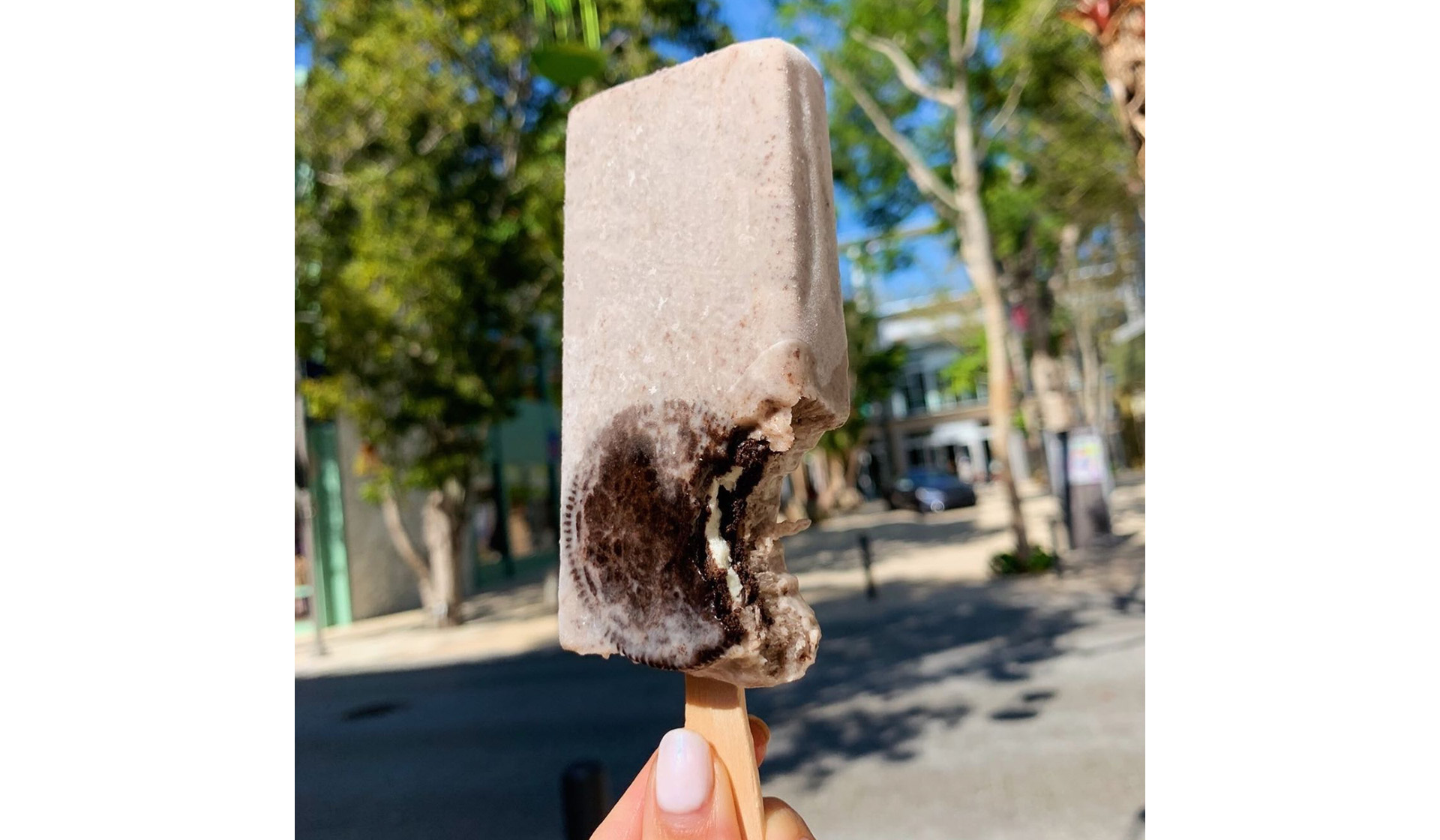 Visit Lady Fingrs from 11 a.m. to 8 p.m. each day at 152 NE 41st Street.
Kith Treats
The highly Instagramable Kith Treats is the clothing company's fun younger brother. Kith founder Ronnie Fieg started Kith Treats in 2015 and has since grown it into a brand with locations in three continents. The store's menu lets shoppers create cereal-infused ice cream treats and features a menu of rotating specials created by friends and family of the brand, including Action Bronson, Victor Cruz, DJ Khaled and LeBron James. In honor of National Ice Cream Day, Kith announced the release of Treats Café, a collection of eight Kith Treats graphic tees unique to different global regions. The Miami Chiller, which is teal-colored, represents a "key lime pie-infused vanilla milkshake topped with mint herbal tea slush. Garnished with fresh mint leaves."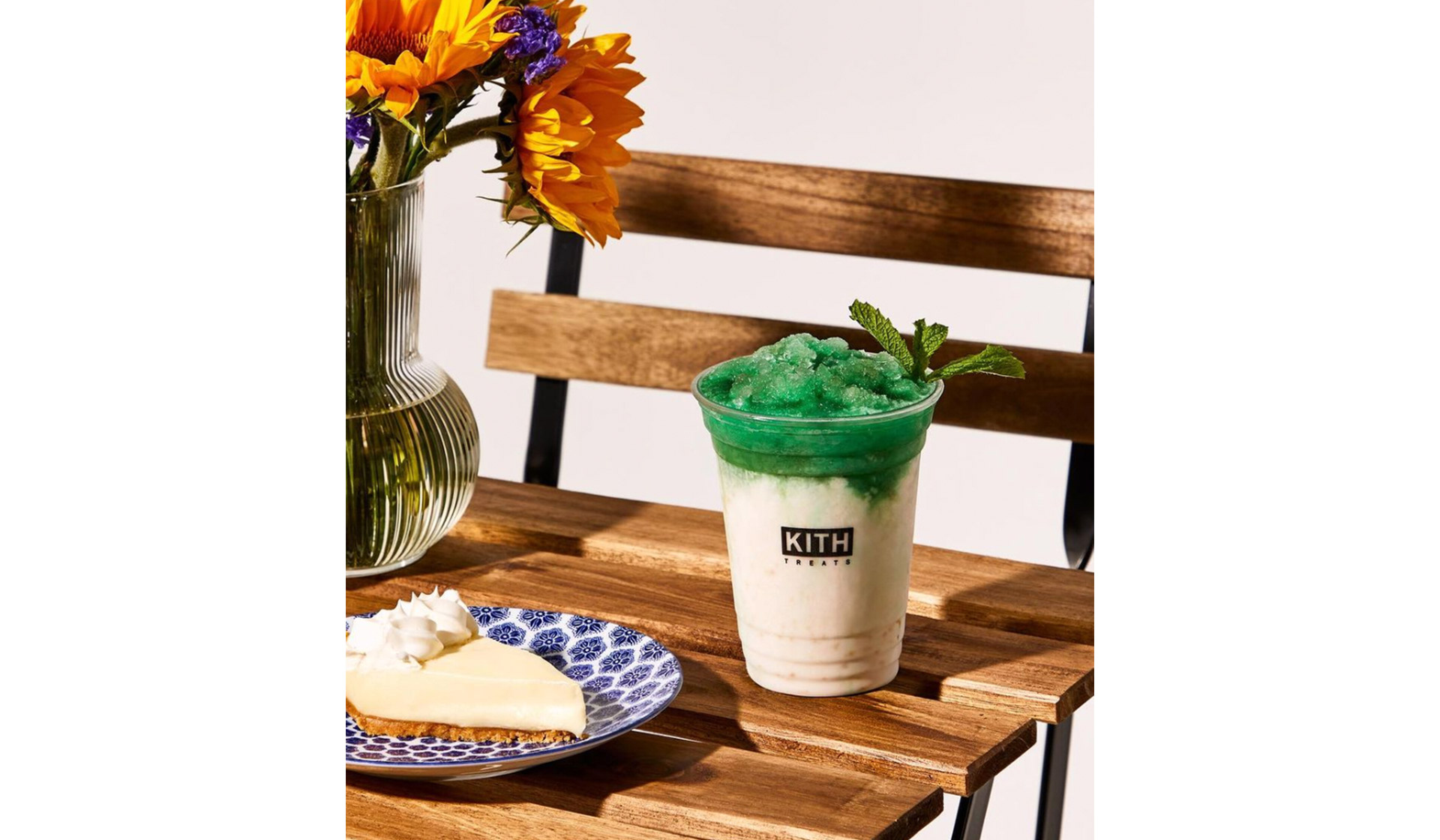 Visit Kith Treats from 11 a.m. to 8 p.m. Monday through Saturday and 11 a.m. to 7 p.m. on Sundays at 84 NE 41st Street.
Ladureé Ice Cream
Taste a hint of Paris in Miami at the Ladurée experience in Miami Design District. The Ladureé location serves ice cream all day and offers a variety of classic and seasonal macarons as well as jams and honeys.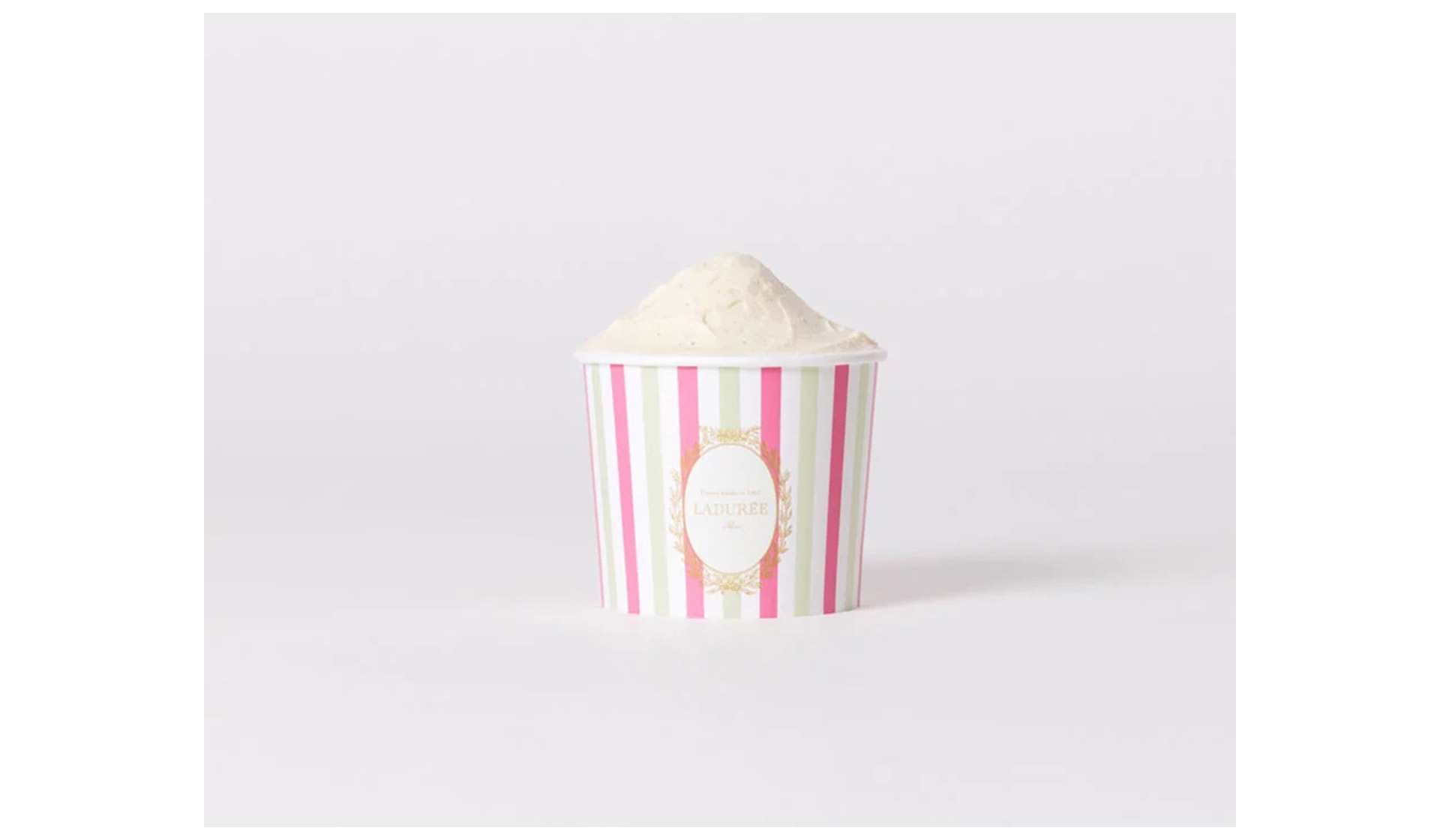 Visit Laudrée from 11 a.m. to 8 p.m. each day at 140 NE 39th St., Suite 137.
Aubi & Ramsa's 21+ ice cream
Those looking for a treat don't have to compromise on taste. Aubi & Ramsa's ultra-premium wine and spirit-infused ice creams bring together flavor pairings such as passionfruit Casamigos sorbet and dulce de leche Milagro Reposado ice cream. Others include a coconut cream ice cream made with Don Julio Blanco and coconut flakes, a tangerine sorbet made with Moet and Chandon Imperial Brut and a strawberry sorbet made with Veuve Cliquot Rosé & St. Germain.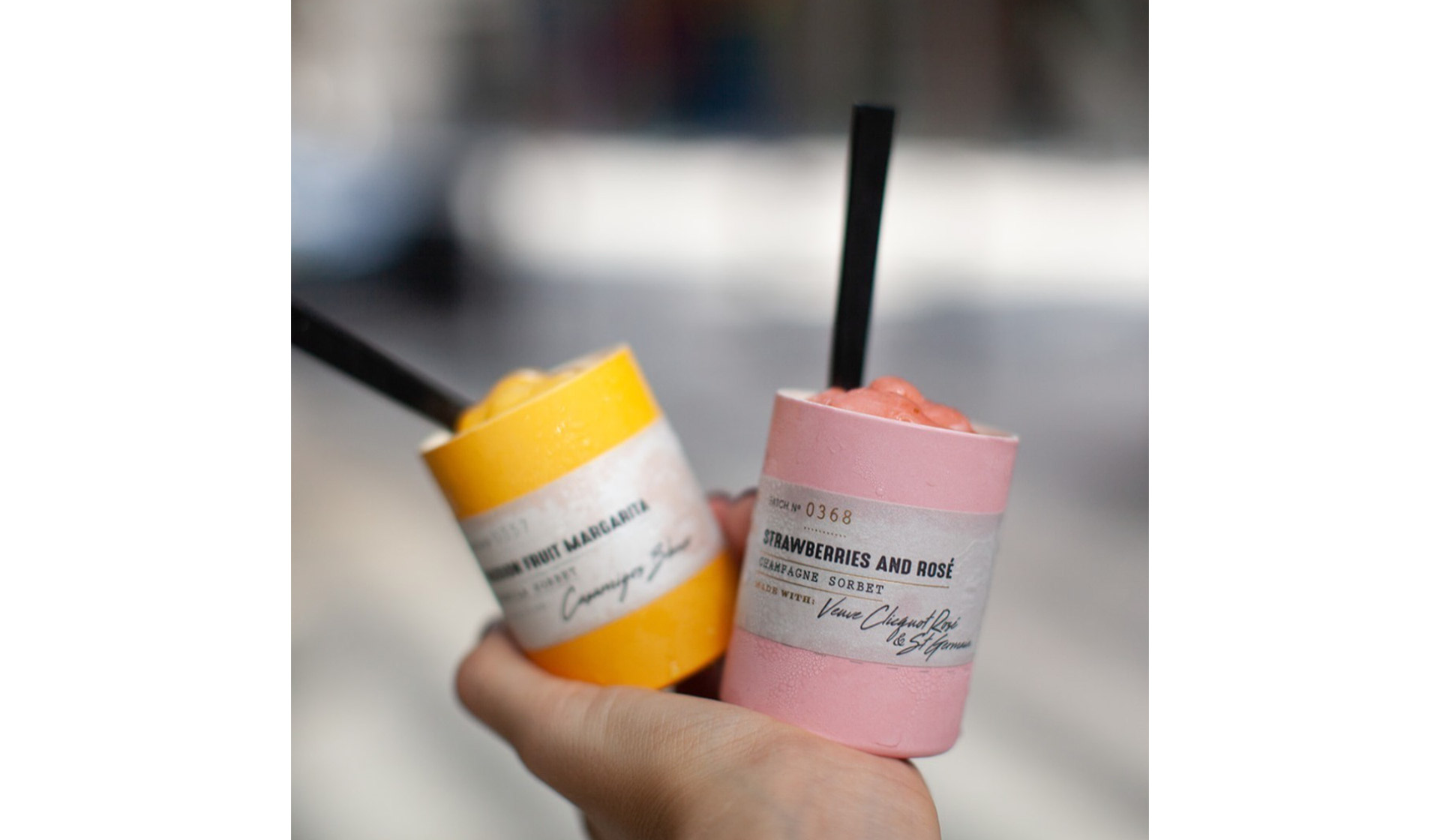 Visit Aubi & Ramsa Sunday through Thursday from 12 to 9 p.m. and Friday through Saturday 12 p.m. to 12 a.m. at 172 NE 41st St.
Mia Market ice cream
Come to Mia Market for its curated mix of local food and beverages, but stay for the ice cream. First on the list is the rotating house-made ice cream and gelatos from Meringue Miami. Other vendors at the market include The Bar at Mia Market, Bocadoro, Dal Plin, Steak and Smash, Jaffa, Sabal Coffee, Tran An, Yasu Tanaka and more. The food hall is driven by chefs who want to "foster a spirit of exploration by connecting people through food," one shareable meal at a time.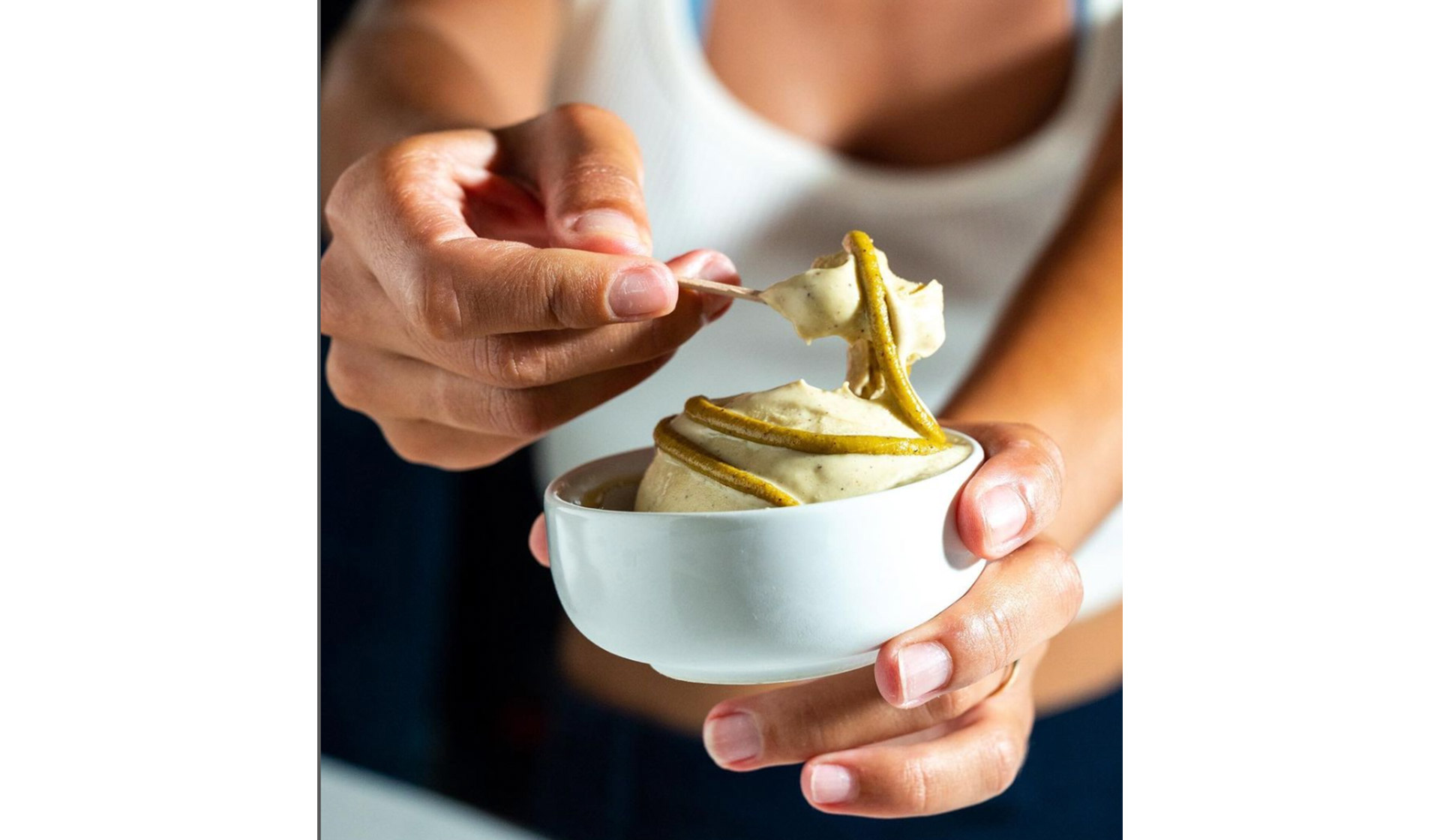 Visit Mia Market from 11 a.m. to 8 p.m. Sunday through Thursday and 11 a.m. to 9 p.m. Friday through Saturday at 140 NE 39th St.