Based on the definition of alchemy | alkəmē |, a seemingly magical process of transformation, creation, or combination, it is no surprise that Erika and Roma Cohen have evolved their out-of-the-box, cutting edge fashion boutique, Alchemist, to open a brand new and breathtaking fine jewelry concept store the Design District.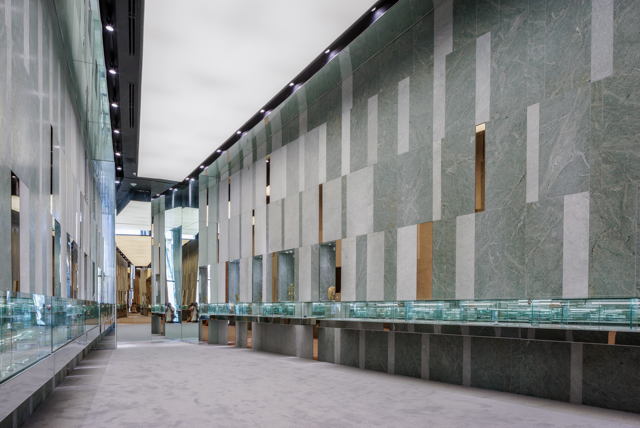 The newest location will only house fine jewelry, with pieces selected from around the globe, from Beirut to Venice. Filling the custom onyx vitrines with pieces of wearable art, you can expect to see collections – many exclusives to Miami – from Lydia Courteille, Garrard, Abraxas Rex, Stephen Webster, Gaydamak, Fernando Jorge, Lyn Ban, Luis Morais, and Wilfredo Rosado. Bespoke timepieces by Bamford Watch Department can also be found in-store.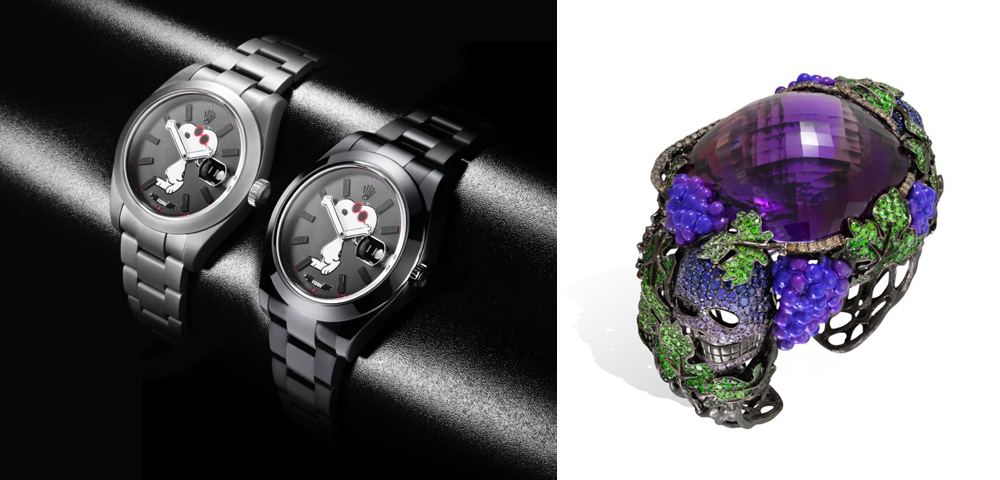 Behind the rose gold mirror façade, is a shop designed in collaboration with renowned architect Rene Gonzalez to appear as if a gem were wedged in between stones.
We caught up with Erika Cohen to learn about the new Alchemist:
MDD: This is now your third location in Miami… What drew you to the Design District?
EK: We were excited by the energy of the District and as a local, happy to see this come alive. The design and tenants are unparalleled so it all felt natural.
MDD: This new Alchemist only carries jewelry? What was the driving force behind that decision?
EK: We have a special jewelry business that we are deeply passionate about and wanted to allow these designers the presence that they deserve.
MDD: Can you describe the vibe of the new Alchemist store? What will guests feel and see when walking in?
EK: The aesthetic is more about luxury, but with a conceptual alchemist touch.
MDD: With the new location, comes a new private label line of jewelry. What can we expect to see in the collection?
EK: We are very much inspired by our surroundings and staying close to home. We've also started some exciting collaborative projects with Erin Wasson and B Akerlund, who is a celebrity stylist to Madonna and Rihanna.
MDD: Currently, what is your must-have piece from the Alchemist line of jewelry?
EK: Lynn Ban Rings and Phalynx Rings
MDD: The first capsule collection is with model Erin Wasson. How did this collaboration come to life?
EK: Erin is very close to alchemist and the alchemist spirit! She's one that inspires us and everyone around us while staying true to the game and true to herself. It was super to create a functional collection with her!
MDD: When choosing what to carry, what are some of the factors that you consider when purchasing for the store?
EK: Many factors apply but the most important is simply " we like it, we buy it"
The fast and the furious:
MDD: Favorite item currently in your wardrobe?
EK: Alaia Red Gladiator Sandals with mirrors (from Alchemist)
MDD: What designer do you have pegged to be the next big thing?
EK: JW Anderson
MDD: Favorite spot to dine in Miami?
EK: Mandolin
MDD: Favorite city (other than Miami)?
EK: Paris
MDD: Guilty pleasure?
EK: Mexican Food
MDD: Americano, Espresso or Cafecito?
EK: Espresso
Alchemist is located at 140 NE 39th Street, Miami, Florida 33137, www.shopalchemist.com