It is the rare soul who can effortlessly infuse the D.I.Y. spirit into an oversaturated art market without it feeling forced, or worse, corny. It's a mission undertaken by many, but rarely fulfilled until an actual artist steps in. Cue Oliver Sanchez and Swampspace, a 2009-born contemporary art space in the heart of the Miami Design District. It feels like a bastion of ingenuity, an almost-literal diamond in the rough. Sanchez—founder of Swampspace and a Miami native—is a fabricator and sculptor, helping to build artists' visions into reality. He's crafted works for Daniel Arsham, Bhakti Baxter, and Bert Rodriguez—among others—earning him the title "Miami's best-kept secret" by Ocean Drive.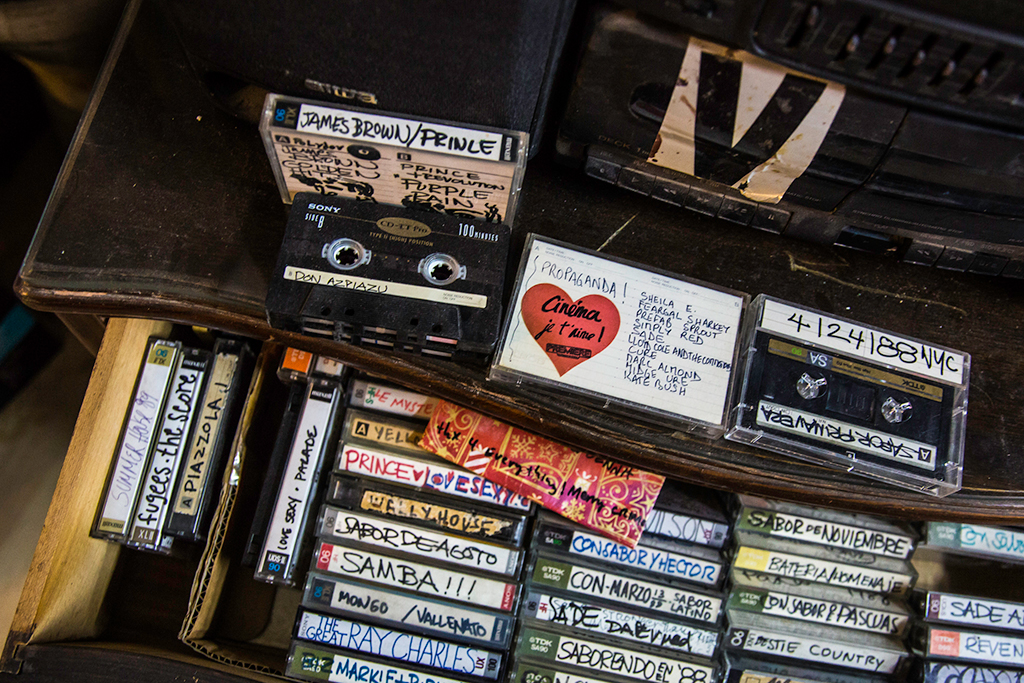 But it's unfair to reduce his oeuvre to what he's done for others. More importantly, he's an artist himself, an architecture major who spent time in New York City during the East Village's '80s creative renaissance, working as a graphic designer and finding himself in the heart of a scene that included fellow geniuses like Kenny Scharf and Jean-Michel Basquiat. His own figurative paintings are as lush, strange, and ultimately inspiring as the work showcased at Swampspace.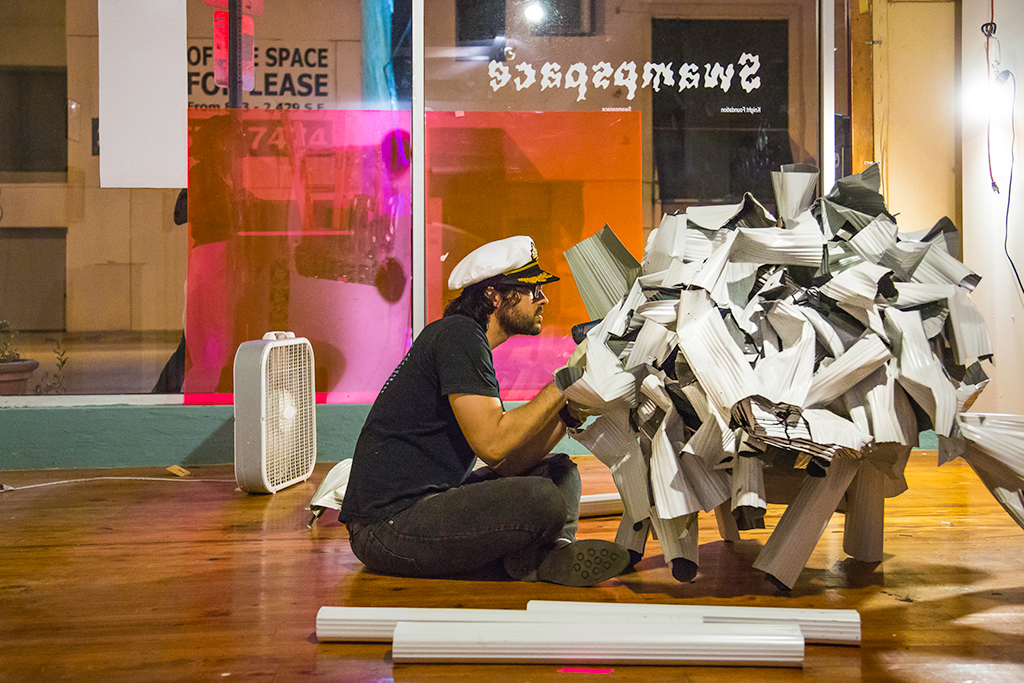 Currently on view at Swampspace is Go For Broke, curated by Maitejosune Urrechaga and Tony Kapel of bizarro-noise-pop outfit Pocket of Lollipops. Subtitled "Amalgamation Nation," the exhibition has featured, in addition to the on-view artists, pop-ups featuring lectures and performances. On July 31, at the show's closing, there'll be a screening of Closing Time, a 2005-2008 documentary showcasing the work of local creatives. See below for the current artists on view.
Michael Allen
Jessie Askinazi
Bootsie Castillo
Claudia Guerreiro
Eddy Alvarez
David Bennett
Devin Caserta
Luis Garcia
Alette Simmons-Jimenez
Tony Kapel
Lauren Oswald
Rob Pecchia
Chad Perna
Sarah Hersey
Karen Ramirez
John Rockford
Theo Rodino
Gaby Thompson
Swampspace is located at 3940 North Miami Avenue, Miami Design District.
Photos by Monica McGivern