It's no doubt that the streets of the Miami Design District are filled with renowned fashion brands, chic furniture outposts, delicious restaurants, and thought-provoking museums. One thing you might not associate with the District? Fitness! The neighborhood is home to a facility designed for pro athletes (and those who strive to train like them) and a blissed out yoga studio opening later this year. Check out both health clubs and see which one is up your alley.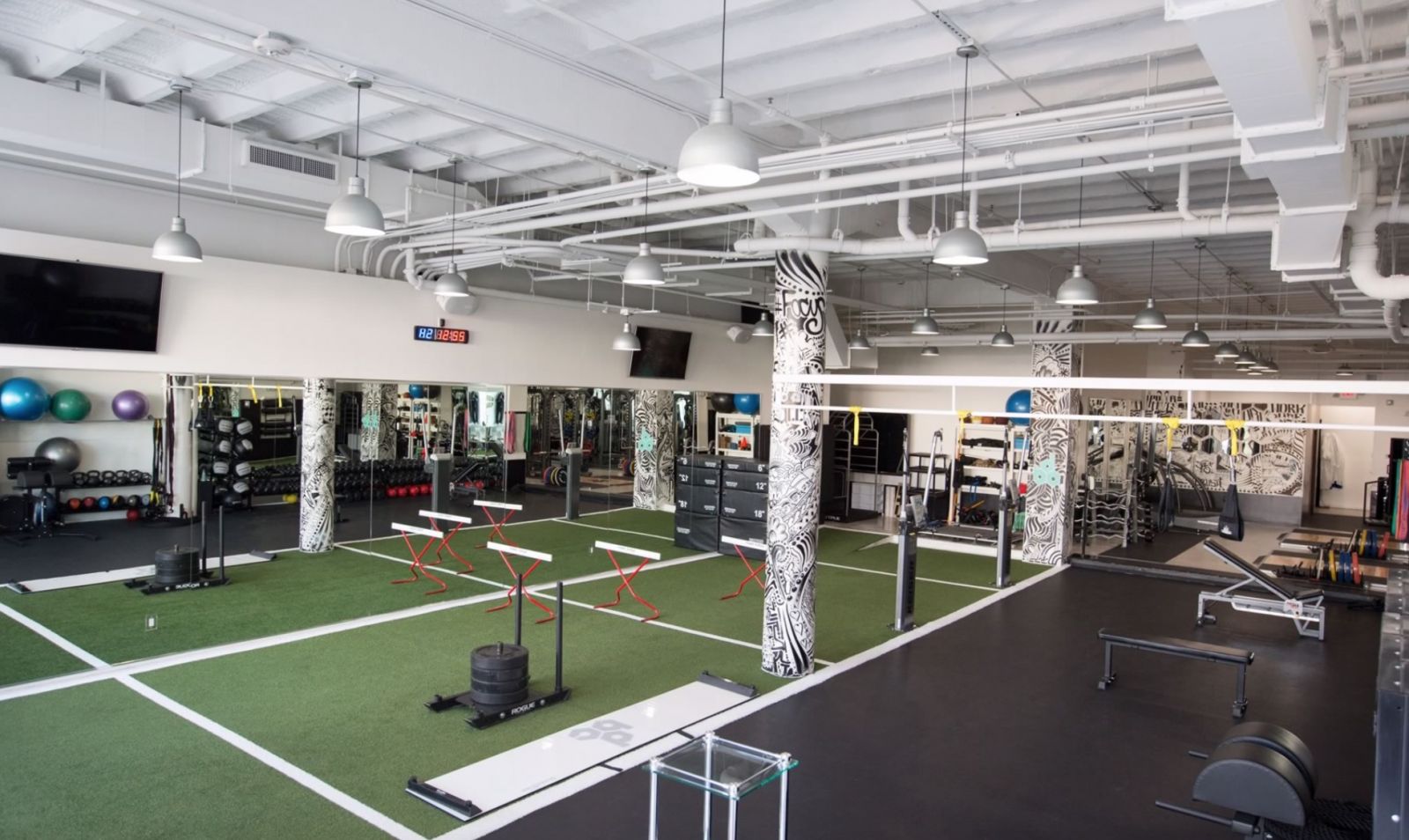 DBC Fitness
DBC is an acronym for dumbbells, barbells, and cables—which might give you an indication of what kind of workout to expect when you walk in. With elite trainers and state of the art equipment, DBC Fitness is your destination for groundbreaking fitness regimes and educational seminars focused on biomechanic basics, such as The Mechanics of Squatting.
Training go-to for professional athletes far and wide, DBC Fitness focuses on whittling bodies down to a trim, taut and toned shape, and as owner David Alexander explains, "making our clients better functioning human beings before putting them through the rigors of high intensity training."
While it might seem intimidating to enter a gym that is revered by top tier athletes like LeBron James, Dwanye Wade, Rajon Rondo, Brandon Flowers, and many more, Alexander shares that DBC is a welcoming and energetic facility, and that they strive to eliminate that intimidation that keeps so many people from stepping into a gym.
"Trainers freely share clients without competition and beginners are often working out side-by-side with famous athletes," Alexander adds. "This atmosphere makes everyone completely comfortable."
Another element you might not find in your current gym? A cryotherapy machine. Used to treat inflammation, muscle aches, and delayed muscle soreness, cryotherapy sets a "multitude of physiological processes in motion, and virtually everyone feels energized when they get out."
The workouts DBC designs are thorough, but the atmosphere, according to Alexander, is 'egoless,' which is the perfect word to introduce our next fitness neighbor.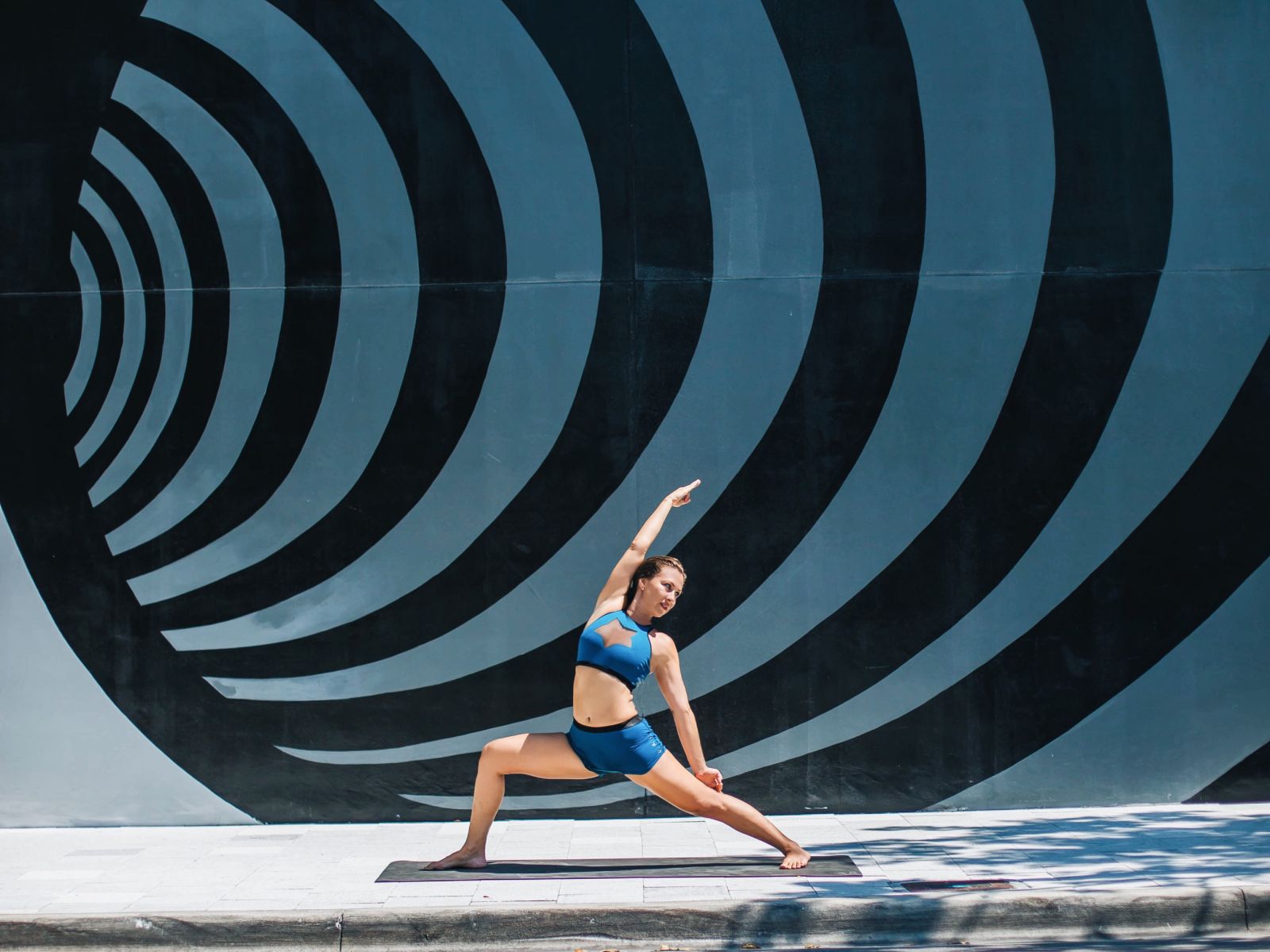 Ahana Yoga
If you have ever taken a yoga class, you have likely been told to leave your ego at the door. When it comes to yoga (and any fitness regime), this caveat should be taken to heart. Yoga is not something to be intimidated by, as Ahana Yoga studio owner Dawn B. shares.
"Just go to class. Firsts are intimidating, but they are also the most exciting," Dawn notes. "Yoga is not about performance; it's about breathing—something we have all been doing for some time already. Life is tough, and I feel that we need a variety of things in our workout. Laughter, sweat and love is always a good combination."
Ahana Yoga focuses on core yoga elements to increase balance and flexibility, increase muscle tone, improve energy, and improve athletic performance, among other health benefits.
Yoga is a great standalone workout, but also a great workout to complement other fitness regimes and can easily be worked into any lifestyle. And since yoga is also very portable, you can have a 30-minute personal practice that you take with you anywhere you go. Just remember to bring your mat!
"Yoga a few times a week will get you stronger, but yoga almost every day will give you increased mental relaxation and also enable you to get into the deeper, more advanced postures," according to Dawn.
Opening this Fall, Ahana Yoga is actually already a Miami Design District veteran, thanks to the YogArt events held in Palm Court, which Dawn ensures will continue. "It's a large scale yoga class that has a big musical component ranging from full band, to the New World Symphony, to a great DJ. We are still going to be featuring YogArt on a quarterly basis in the District."
Whether you are looking to change your body through biomechanics and the science of fitness, or you want to relax into a healthy state of mental and physical relaxation, you'll find just what you are looking for right here in the Miami Design District.