Athleisure is not a new trend. We've been seeing it on the runways and in real life for seasons. While it may not be new, this wildly popular trend has finally reached a fever pitch. We're seeing it at Versace, Prada and at one of our newest new spaces #atMDD — Puma x Select where you can find collabs with some of the coolest names in the business, like Sophia Webster, Big Sean, Ader Error and more. As athletic wear leave the gym and come to the runway, here are some of our favorite athleisure looks and finds.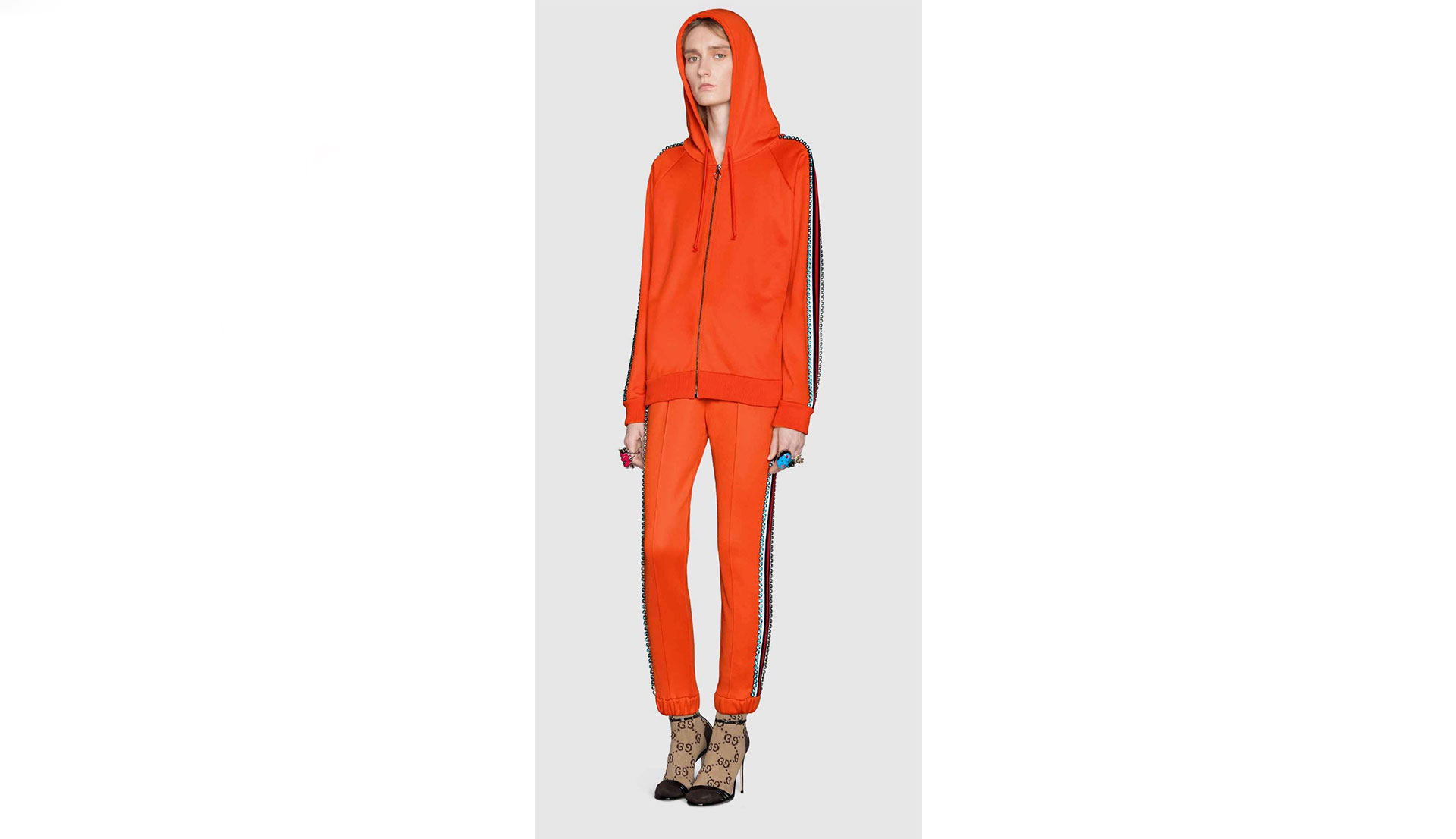 How do you make a retro jogging suit glam? Gucci says add a pair of sky high heels and crystal embroidery. (By the way — the crystals are aqua, so if you're a Dolphins fan, this outfit is for you!)
Prada's feather nylon rain jacket with three-quarter sleeves and adjustable drawstring waist are a surprisingly feminine take on the trend. We think this piece is way too pretty to be confined to just the gym — pair it with a floaty, girly dress or throw it on over jeans for just a hint of the athleisure look.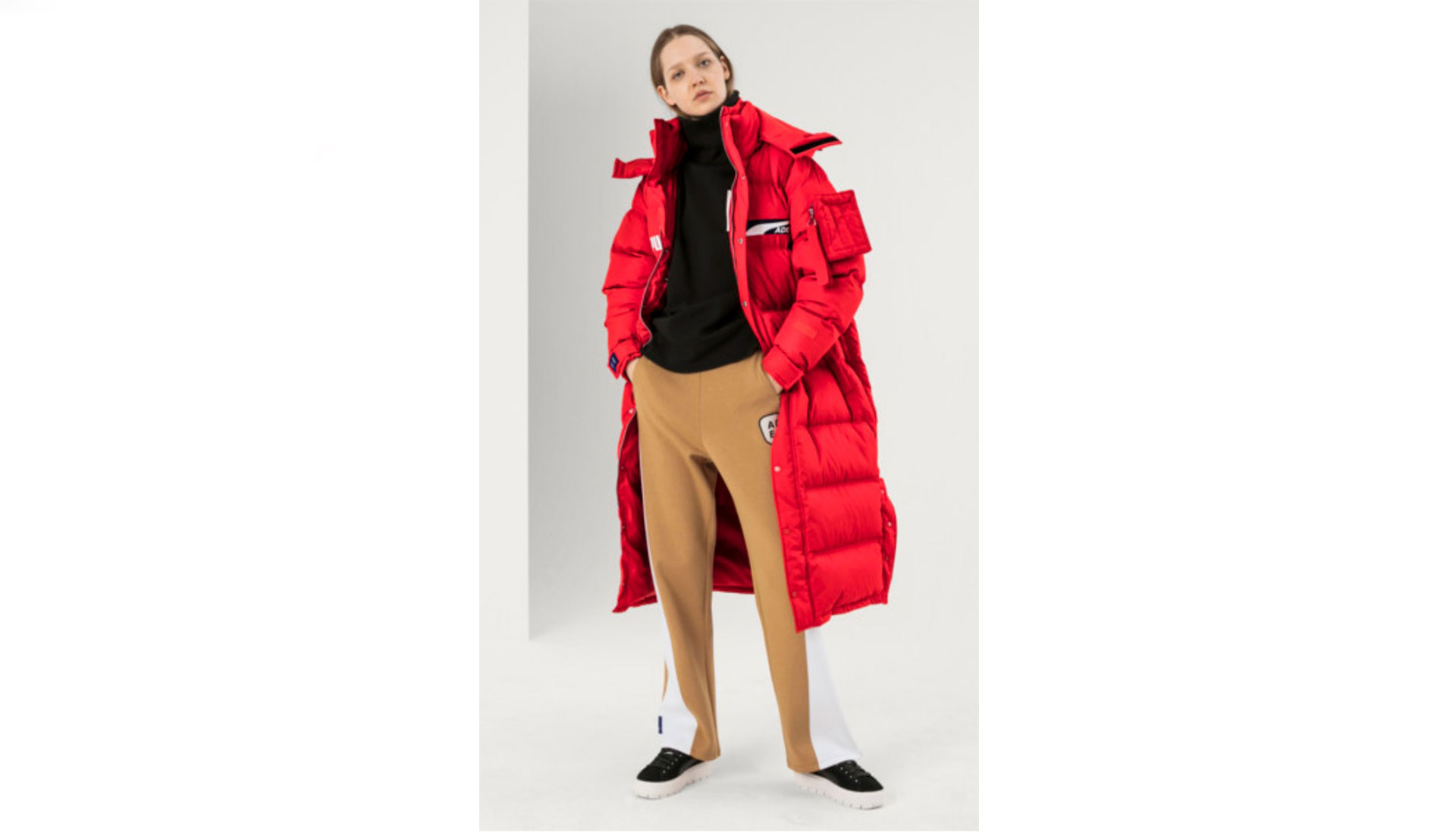 The Seoul-based artist collective known as ADER ERROR's collaboration with Puma for Puma X Select is somehow simultaneously modern and retro. With bold details and a distinctively '70s vibe, this take on athleisure somehow feels like a super fresh take on the trend.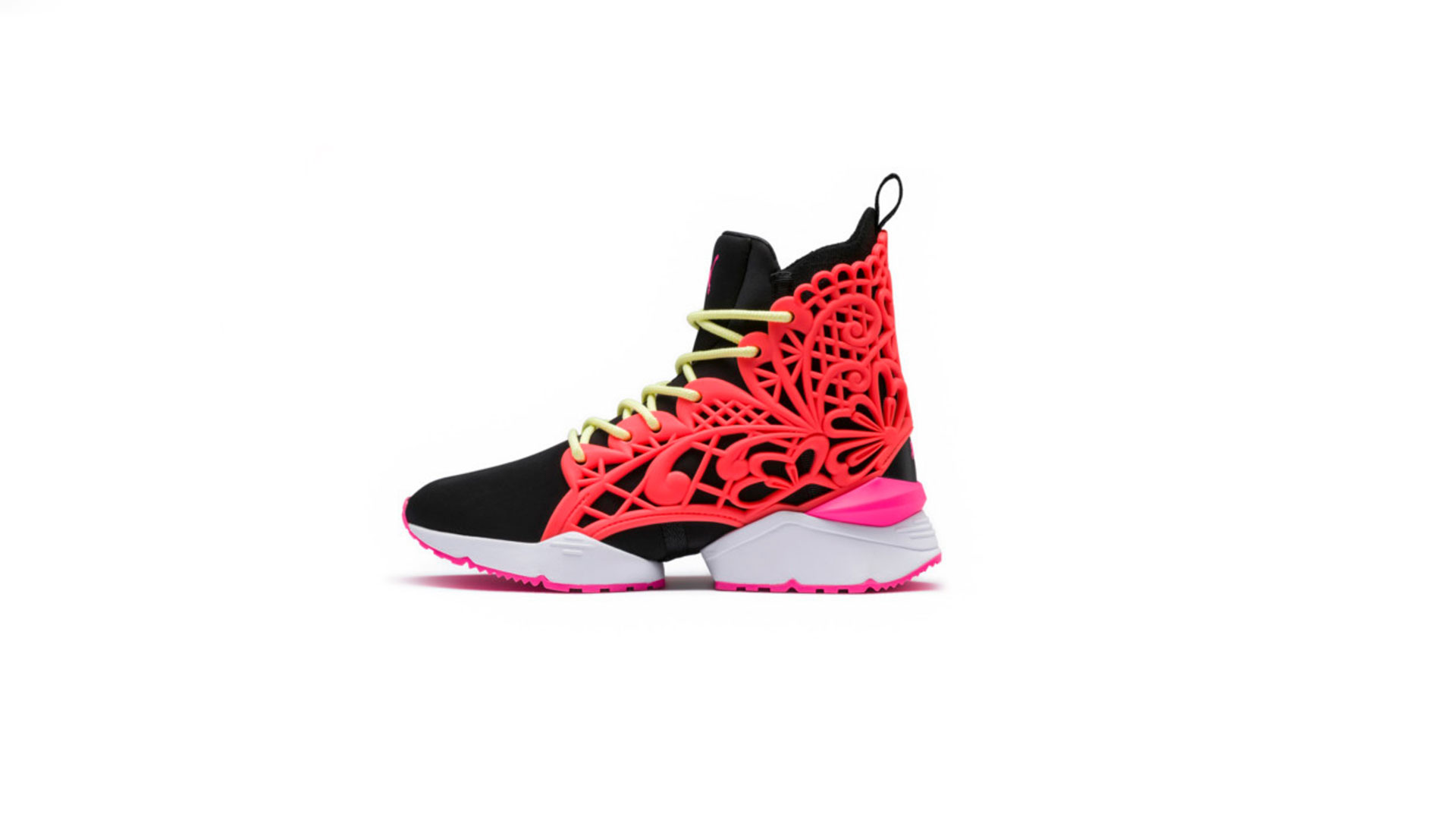 Another of our favorite Puma X Select collaborations has to be Puma's partnership with British footwear designer and queen of quirky stilettos, Sophia Webster. Her fun/glam aesthetic is captured and translated flawlessly into cool sneakers… dare we say cool kicks for the girl who would never be caught dead in sneakers?
Even Donatella is in on the trend — Versace's spring offerings include multiple athleisure pieces, including our favorite, this charmeuse and silk sateen hoodie dress with elastic waist and rubberized Versace logo. Pair with stilettos for a sexy night out or throw on some sneakers for an edgy, downtown vibe.