February serves as both a celebration and reminder that Black History is American History, that there are stories to be told, voices to be heard and endeavors to be remembered. The contributions are immeasurable and so are the legacies, achievements, and most importantly the ongoing fight against injustices. Celebrate Black History Month and honor the lives and cultural contributions that black artists have made to this country. Here are the exhibitions, showrooms, and public art pieces that you can visit at the District today (and every day).
PRIVATE GALLERIES AND EXHIBITIONS
Institute of Contemporary Art Miami
There are two exhibitions by female black artists at the ICA running through April. Visit the ICÅ in the District opened Wednesday – Sunday from 12PM – 6PM. Admission is free.
Betye Saar: SERIOUS MOONLIGHT
ICA Miami presents a survey of rarely exhibited immersive, site-specific installations from 1980 to 1998 by American artist Betye Saar. Audiences have rarely had the opportunity to encounter the artist's radical installations, many of which have been recently rediscovered and will be exhibited at ICA Miami for the first time in decades. Influenced by research trips to Haiti, Mexico, and Nigeria undertaken by the artist in the 1970s, these immersive works explore concepts of ritual and community through both cultural symbols and autobiographical references. Saar's installations combine charged objects to create rich, narrative worlds.
In this selection of works, Saar draws from the history of the African diaspora and the African American experience to create tangible and powerful monuments that profoundly influenced artists such as David Hammons, Maren Hassinger, and Senga Nengudi.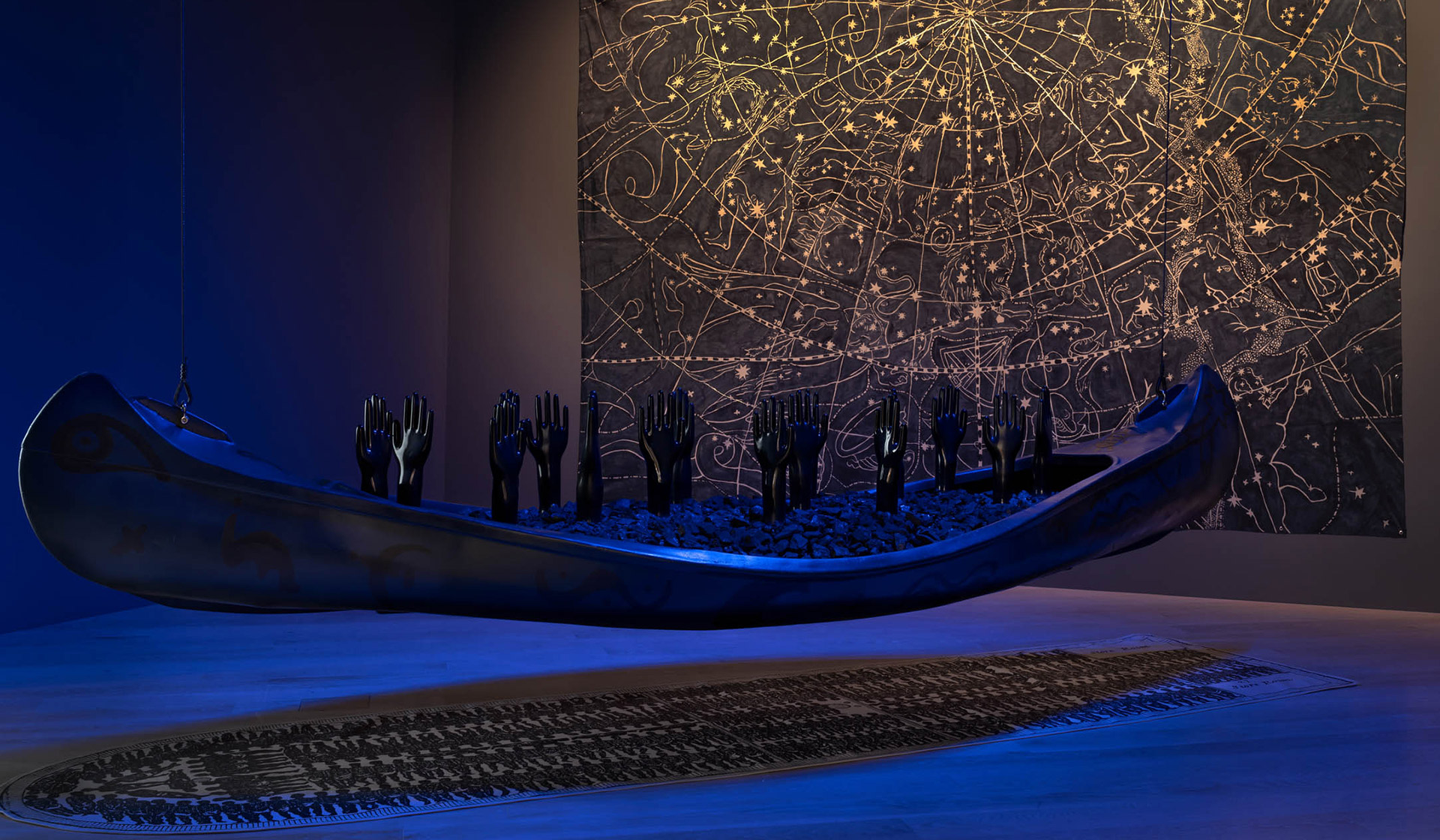 Jadé Fadojutimi: Yet, Another Pathetic Fallacy
"Yet, Another Pathetic Fallacy" is the first solo museum presentation by London-based artist Jadé Fadojutimi. Featuring a suite of new, layered large-scale paintings, this exhibition provides a window into the artist's rapidly developing approach to abstraction.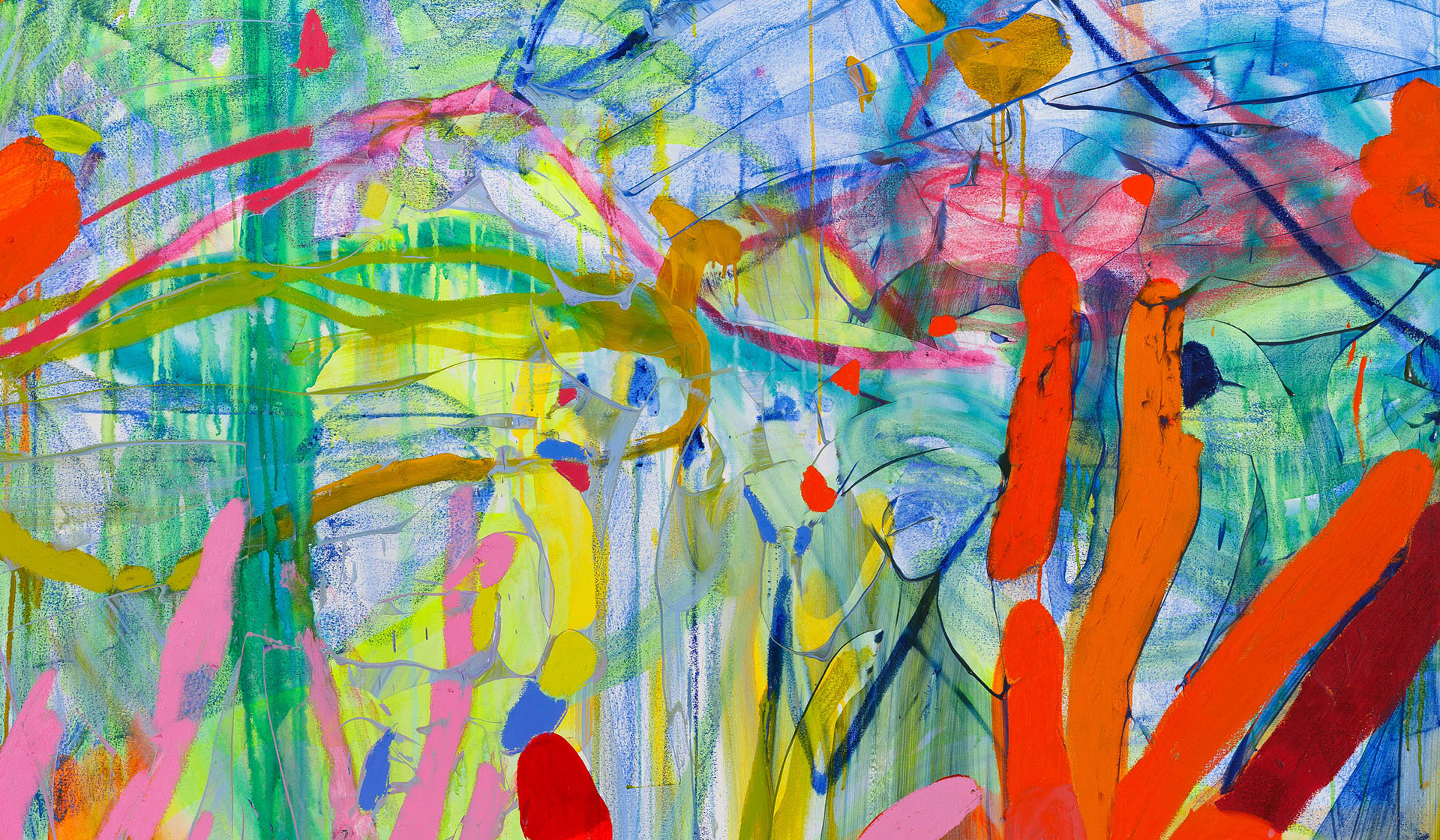 De La Cruz Collection
There is Always One Direction
Make a stop by this private gallery to view the featured works by contemporary African American artists Mark Bradford, Glen Ligon, Vaughn Spann, Rashid Johnson, Xaveria Simmons, and more. This private collection features paintings, sculptures, and site-specific installations that represent both history and works within the context of the moment. De la Cruz Collection is open Tuesday – Saturday from 10AM – 4PM at 23 NE 41 Street.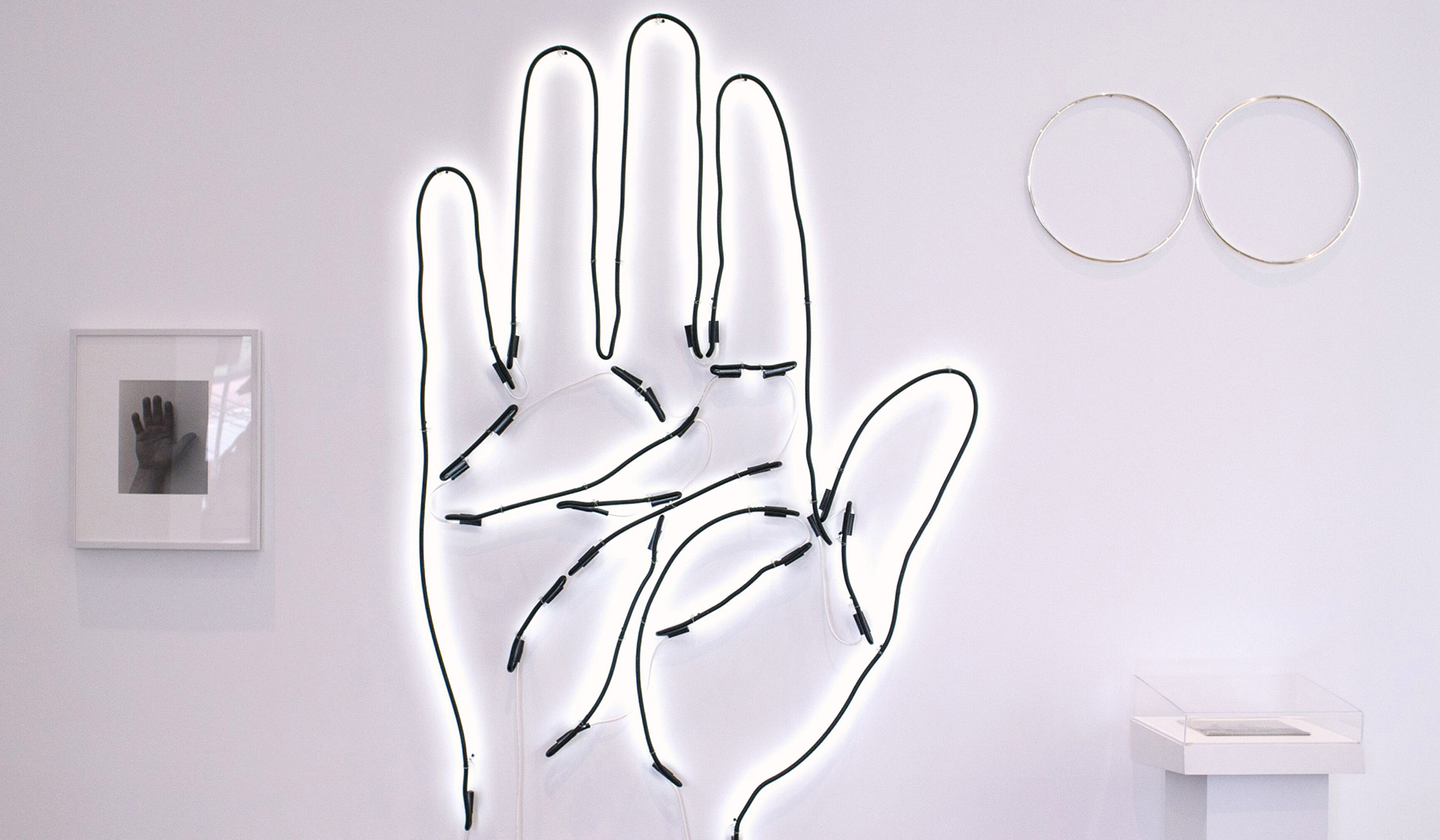 BAKEHOUSE PRESENTS: Parrots in the Kiln
This group exhibition brings together the work of four Miami-based artists, whose practices address ecological concerns around the natural and historical landscapes of Florida. The first in a series of exhibitions showcasing artists from Bakehouse Art Complex in the Miami Design District, Parrots in the Kiln features poignant work by Beatriz Chachamovits, Morel Doucel, Lauren Shapiro and Christina Petterson.
Morel Doucel is a Miami-based multidisciplinary artist and arts educator from Haiti. He utilizes illustration, ceramics, and prints to explore the impact of climate gentrification, migration, and displacement on Black diasporic communities. Through a contemporary reconfiguration of the Black experience, his work catalogs a powerful record of environmental decay at the intersection of economic inequity, the commodification of industry, personal labor, and race. Doucet's work is in the collection of several institutions, including Pérez Art Museum Miami, Tweed Museum of Art (Duluth, MN), Museum of Contemporary Art North Miami, The Box (Plymouth, UK), and Petrucci Family Foundation Collection of African American Art (Asbury, NJ), as well as Microsoft and Facebook.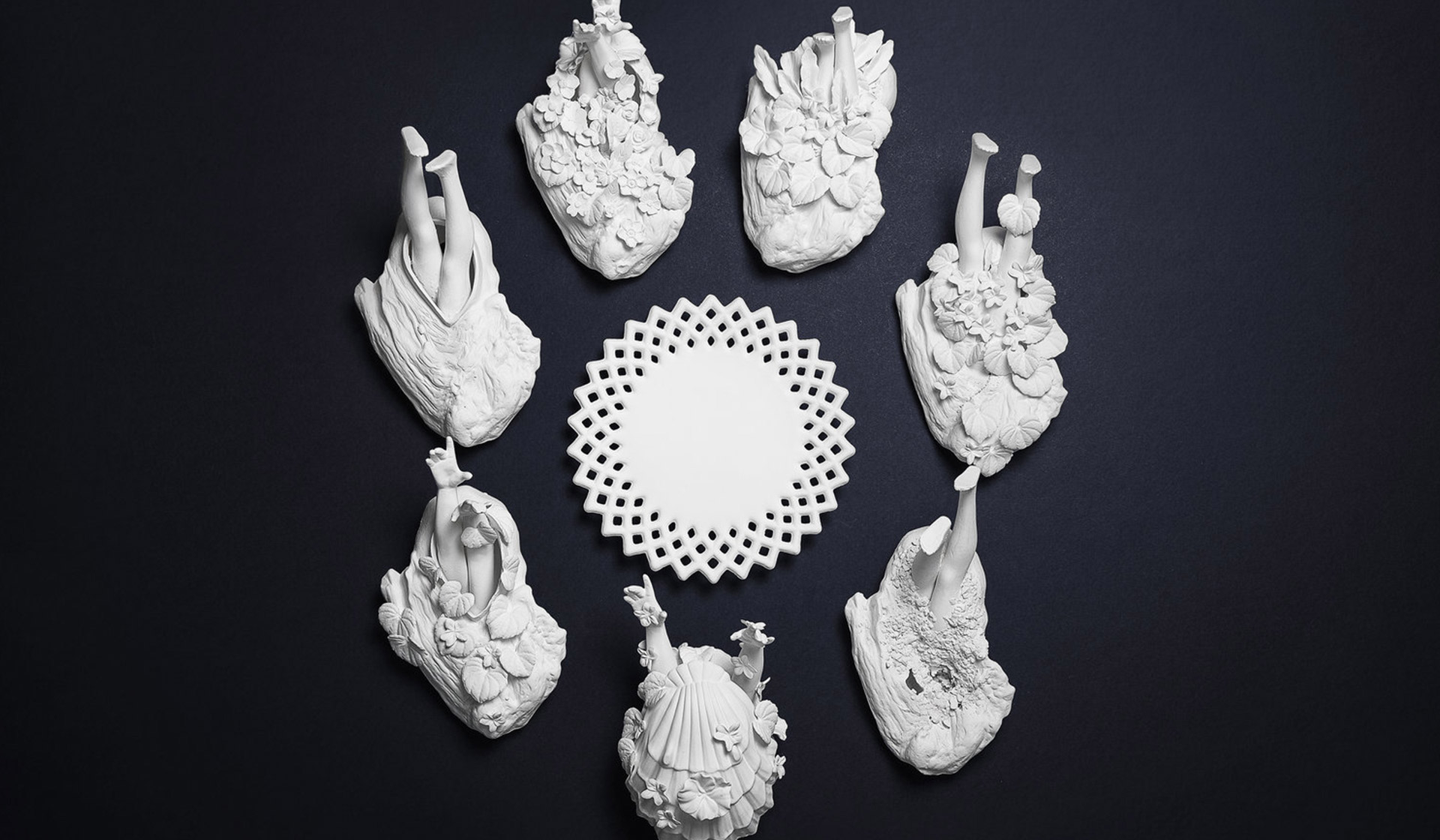 PUBLIC ART
April Bey - Colonial Day Sale
This large-scale public billboard project by April Bey, Colonial Day Sale: What Are You Gonna Do, If You Like a Woman and Your Mama No Like Am? is a captivating image of an elegant Black woman promoting the brand Colonial Swag. Bey uses the billboard format to create a provocative commentary on Black identity and its relationship to capitalism. Paying homage to Africa and African diaspora cultures, this work builds on a sci-fi narrative conceived by the artist. The model is wearing a crown and a striking patterned dress, honoring Black culture. See it by 170 NE 40th Street.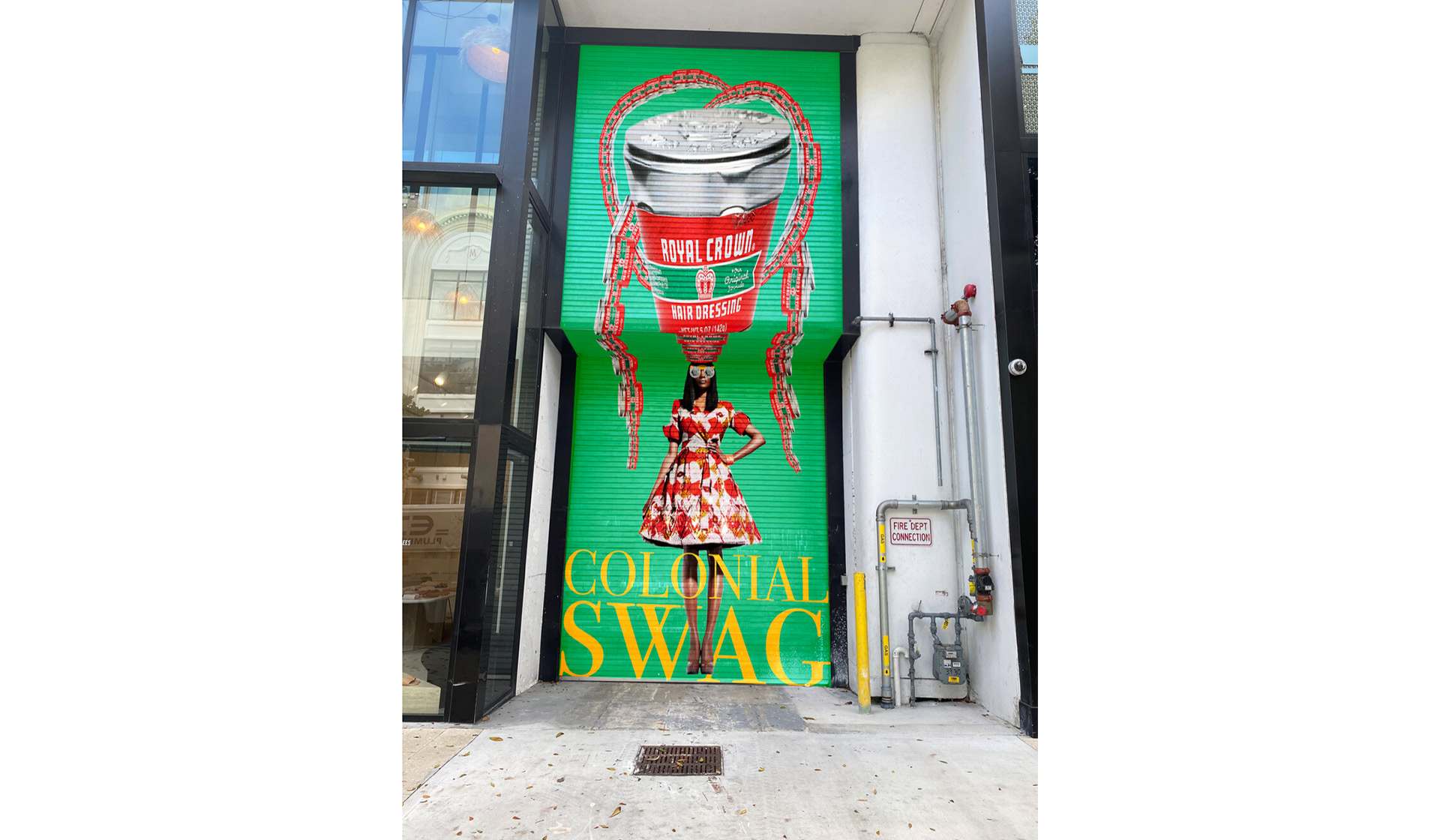 Virgil Abloh – Dollar A Gallon III
"Dollar A Gallon III" is a sculpture by late artist Virgil Abloh presenting a window into the artist's study and research of the effect of advertising on the impressionable. The work serves as a comprehensive lighthouse of mixed media.
The framework is reminiscent of a gasoline sign relaying information about various types of gasoline and the respective pricing, while also being the commodity of an advertised sponsor. The series of global occurrences of this work was considered specifically for the Miami Design District, where its final positioning implies the concept of commerce and necessity re-packaged as a brand — while underscoring the relevancy via location. Ultimately the work is a signature of Abloh's multi-lauded artistic logic emanating in a physical form not limited to any specific medium. Visit "Dollar A Gallon III" at 168 NE 41st Street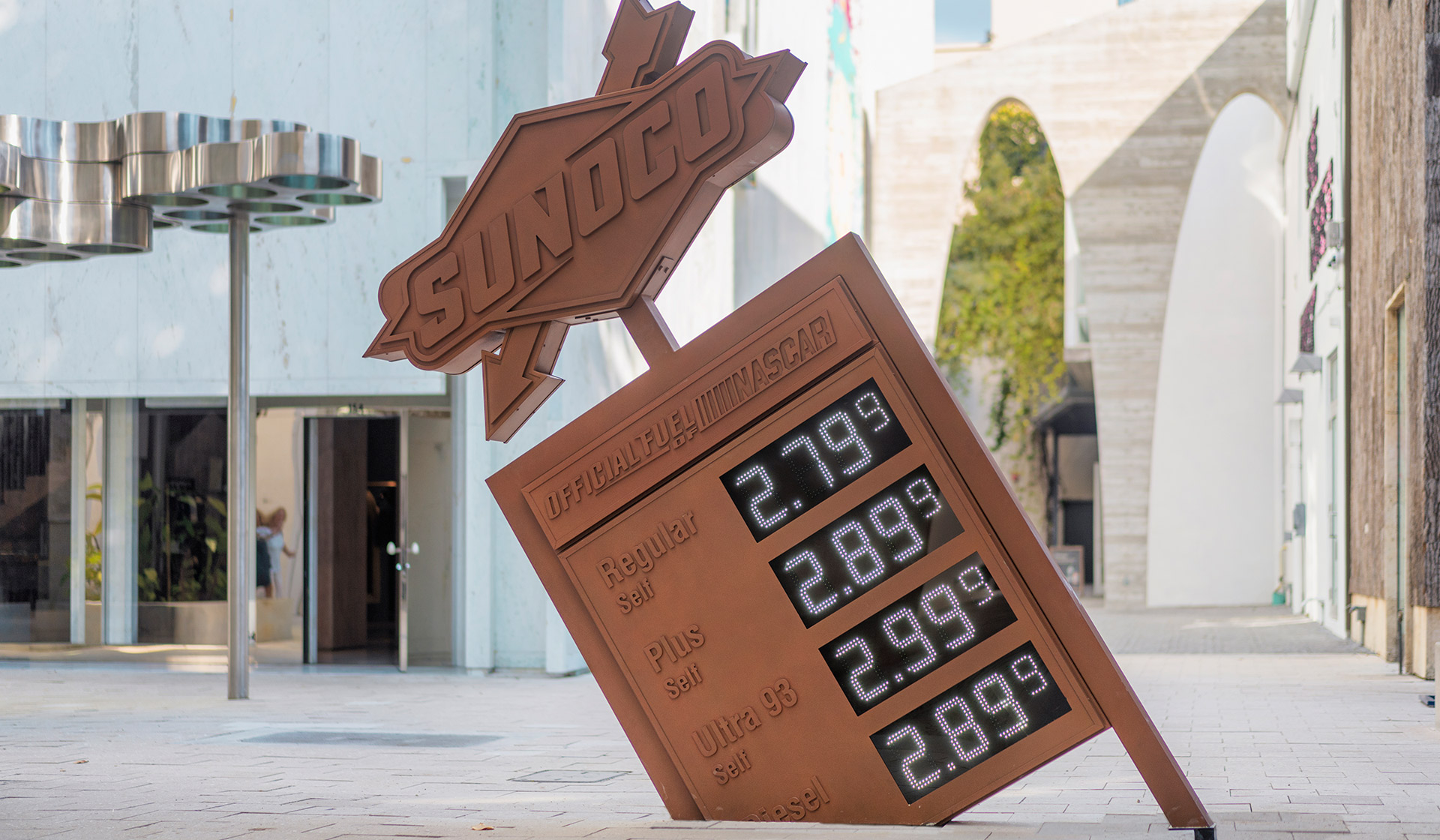 Dozie Kanu – Support System
The Miami Design District's annual design commission was awarded to Dozie Kanu, and has now become a permanent part of the District. Kanu sheds light on the importance of curiosity, specifically geared towards children, to trim the neighborhood in a fantasy playscape. The installation includes large-scale climbing frames installed around the neighborhood. Visit Dozie Kanu throughout the District.