In 2015, Jennifer Horev joined her now-husband, Omer Horev on a journey to reconfigure the way South Floridians consumed healthy and delicious food. Together, they transformed Pura Vida into the wellness-minded concept it is today, leading the company through a robust rebrand which entailed recreating the menu to appeal to everyone, adding more vegan and gluten-free options that can be enjoyed by a wide range of people, including those with allergies and dietary restrictions, as well as the addition of the brand's famous All-Day Breakfast menu. As the Chief Brand Officer, Jennifer Horev spearheaded the design aspects of Pura Vida's rebrand, reimagining the cafe's interiors and introducing its signature breezy aesthetic. Today, Pura Vida is known for offering a balance of wholesome and delectable dishes sourced using local and organic ingredients whenever available. With Jennifer at the helm, Pura Vida has evolved into a recognized lifestyle brand, expanding across South Florida and establishing itself as a wellness hub for South Floridians showcasing a refreshing dining experience.
Pura Vida Miami is known for its delicious, healthy menu options. Tell us about what wellness through food means to you?
For me, healthy food is the foundation for a well-balanced mind, body, and soul. As a mother, I take pride in feeding and supporting the early development of my children through the food I feed them. My passion for quality ingredients and a healthy lifestyle translates directly into the brand as we focus on consistency of the overall guest experience and quality of the ingredients used. For Pura Vida, we've established ourselves as the go-to spot in South Florida for healthy and quality food so finding wellness in the food we put in our body and serve to our guests is what I strive for every day. Using locally sourced, fresh ingredients of the highest quality helps us maintain the messaging we've portrayed from the very start.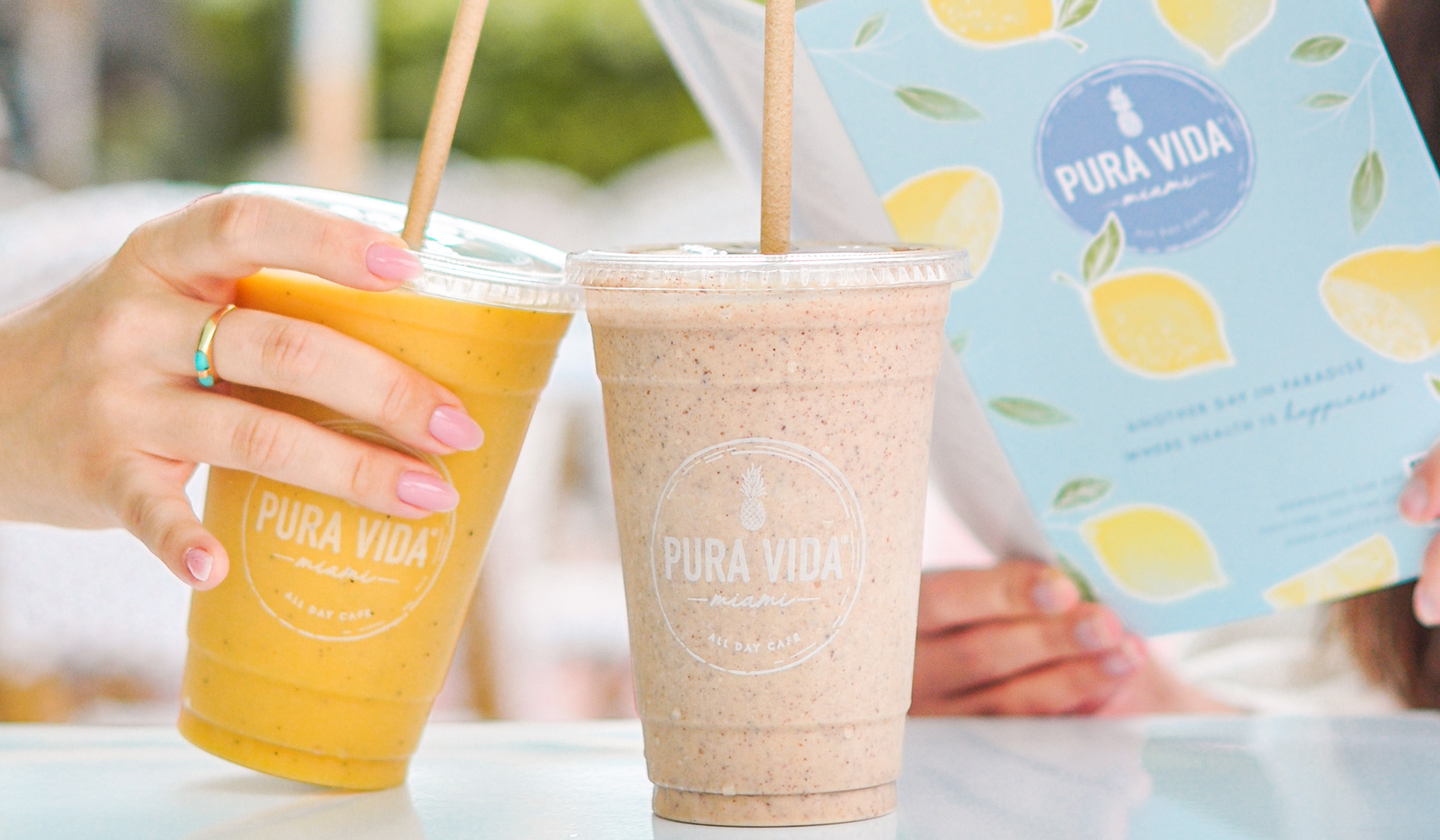 We love that Pura Vida supports local and is conscious of the planet, can you tell us more about that?
As a native South Floridian, supporting the local community in any way possible has been a main focus of mine since day one. Our quarterly partnerships with local beach cleanup organizations are a true testament to how we like to give back to our surrounding environments. Getting the team involved in these efforts always makes for a fun day 'out of office' that is all for a good cause. We've also had the chance to partner with local youth artist and Founder of @iwantmyoceanback, Sasha Olsen @legendsfrommomscloset, to create custom beautifully decorated recycling bins for Pura Vida. We saw this partnership as an opportunity to encourage guests to utilize each recycling bin while bringing awareness to Sasha's amazing work. We are always exploring new and innovative ways to support the local community while giving back to the planet we live on.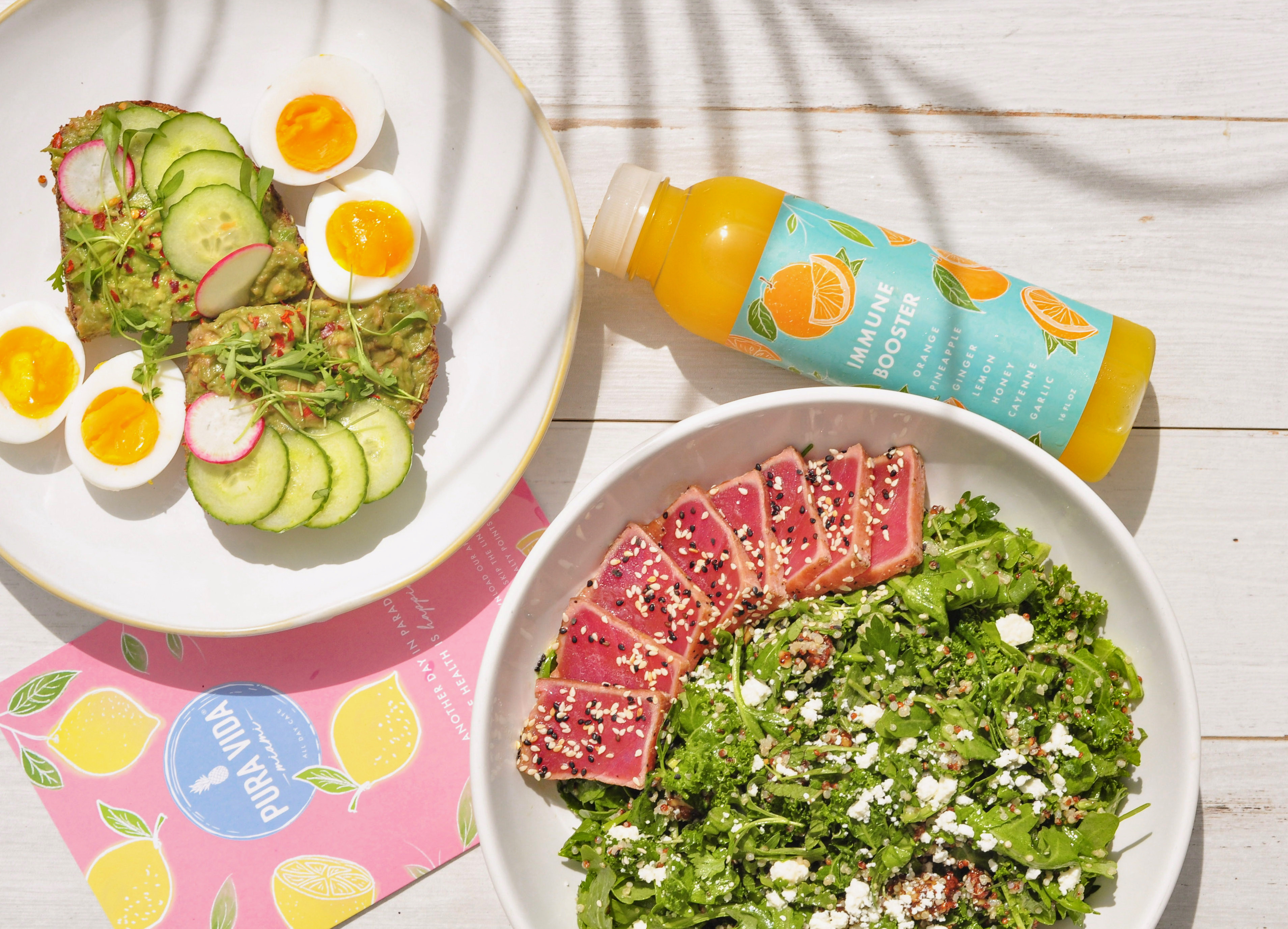 Where do you see Pura Vida 10 years from now?
With Pura Vida now having seven locations here in South Florida with additional locations opening within the next year, we envision taking Pura Vida outside of the Florida market and expanding nationwide. In 10 years, we'd like to see Pura Vida as a locally and nationally recognized wellness brand that continues to pioneer healthy living through locally sourced, quality ingredients, day in and day out.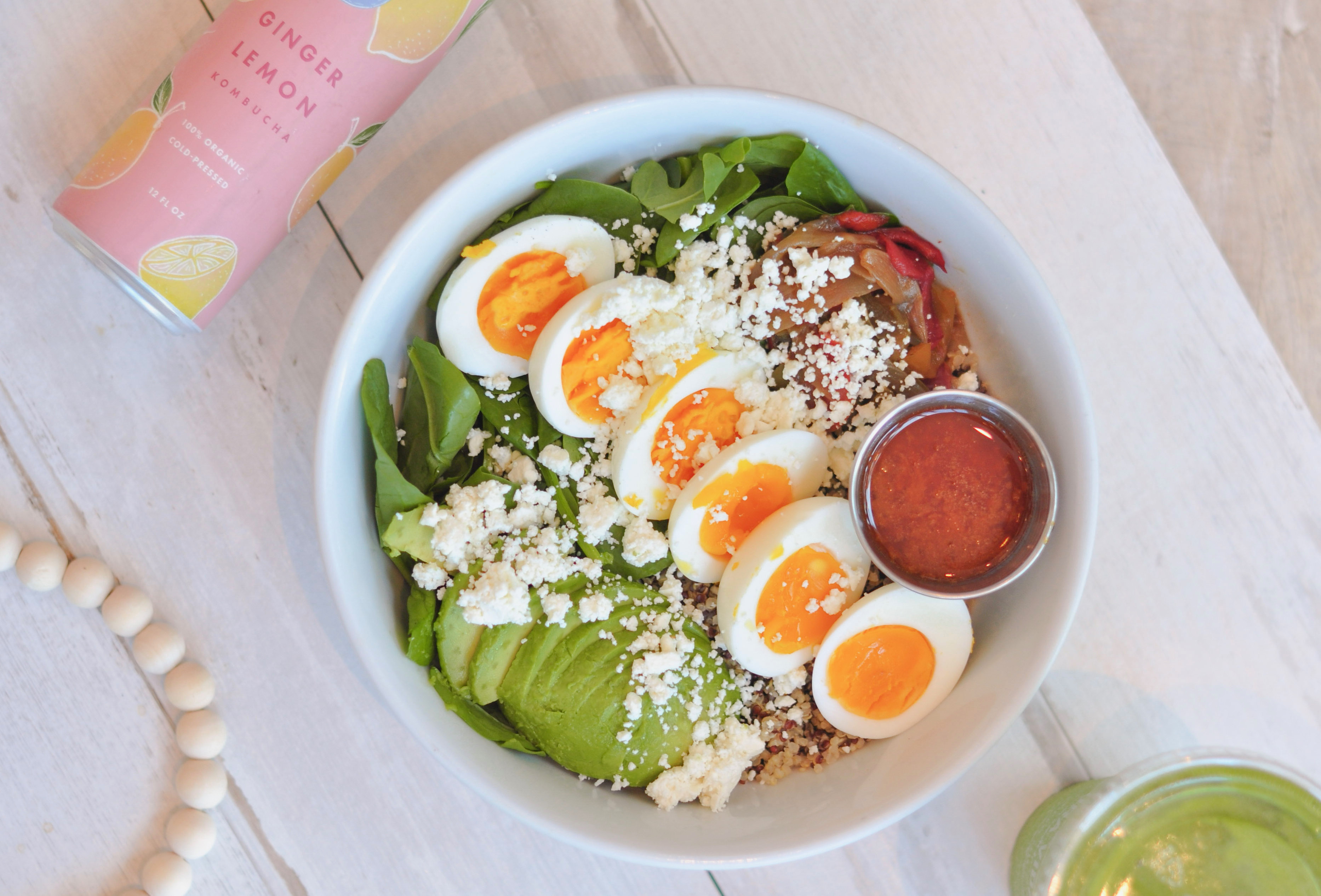 What's your favorite menu item and why?
Depends on the day, but my current breakfast favorite is the Overnight Oats or Fire Egg Bowl! My everyday lunch go-to is the Jen's Herb Salad with oven-roasted salmon. If I'm in the mood for something sweet, I indulge in our Vegan Chocolate Chip Cookie! Also, I absolutely cannot function without my daily iced oat milk latte.