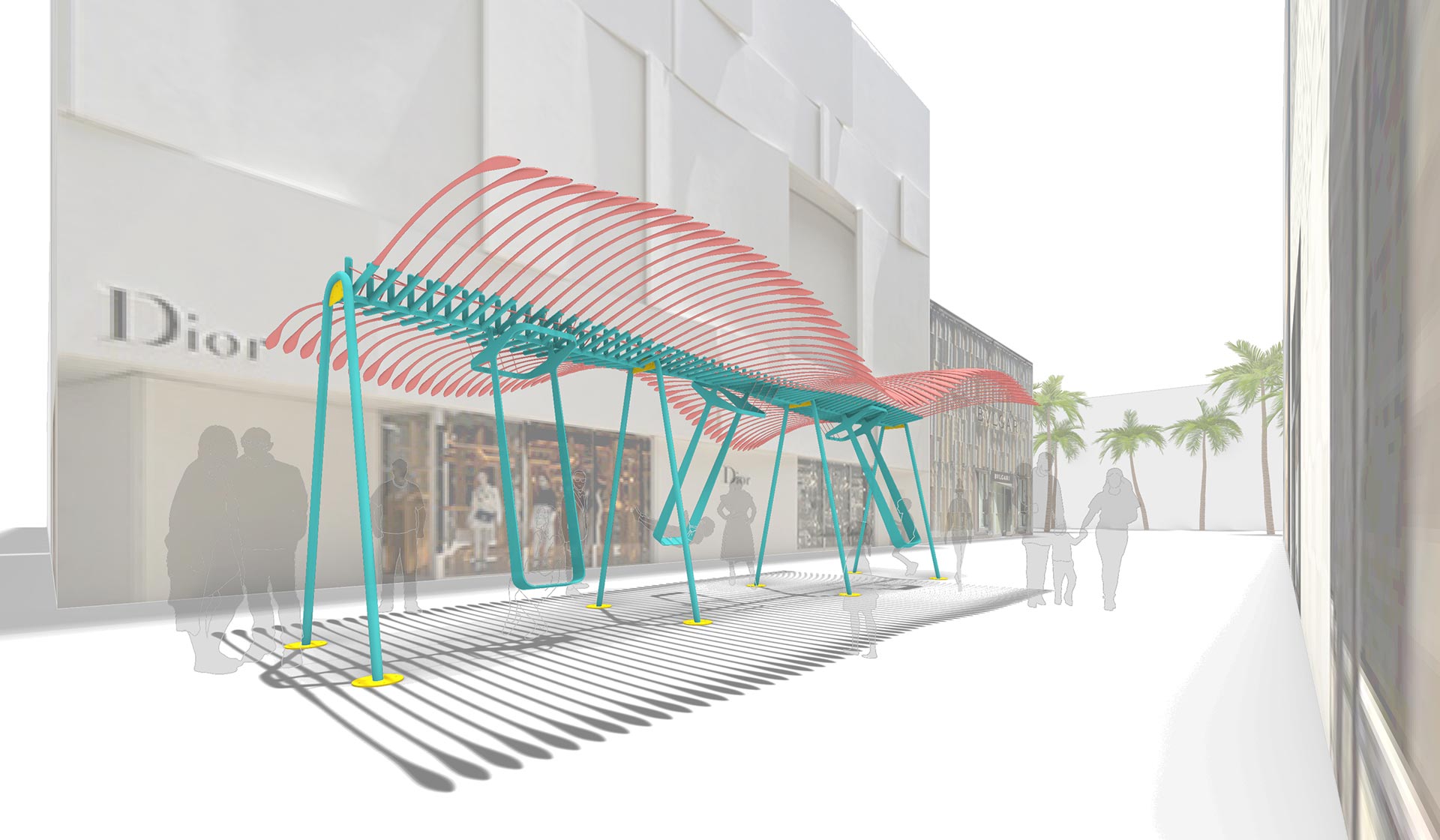 Each winter, the Miami Design District commissions a creative studio to reimagine the environment of the neighborhood through a public installation. Woven through the Design District's main passageways, the installation engages the native trees, architecture, and outdoor sculpture to create a unique experience for visitors.
For the 2020 Miami Design District Commission, in collaboration with curators Anava Projects, we invited innovative designers, architects, and artists to propose site-specific neighborhood installations that explore the theme of energy. These installations are designed to inspire reflection on both the energy that we consume and the energy that we contribute back to the world, while proposing concrete actions that can be taken toward a more resilient, healthy, and equitable Miami. This year's winning commission is Conscious Actions by gt2P, a series of interactive, architectural, playground-inspired devices that invites users to enjoy the carefree fun of childhood again while also being reminded of the direct impact that every action has on our environment and communities. Each device is activated through physical, natural forces. These curious, joyful devices provide a number of inspirational experiences.
Below are the other five finalists, who all excelled in creativity and thoughtfulness. Scroll on to learn more about these inspiring proposals! And please be sure to plan a visit to the Design District this winter. Can you feel the energy? We can!
All Finalists