In Miami and beyond, plant-based restaurants are having a moment. And right here in the Miami Design District, we're celebrating it, too. Whether you're vegan, vegetarian or just appreciate a "meatless Monday", read below for five great places to eat #atMDD.
Pura Vida Miami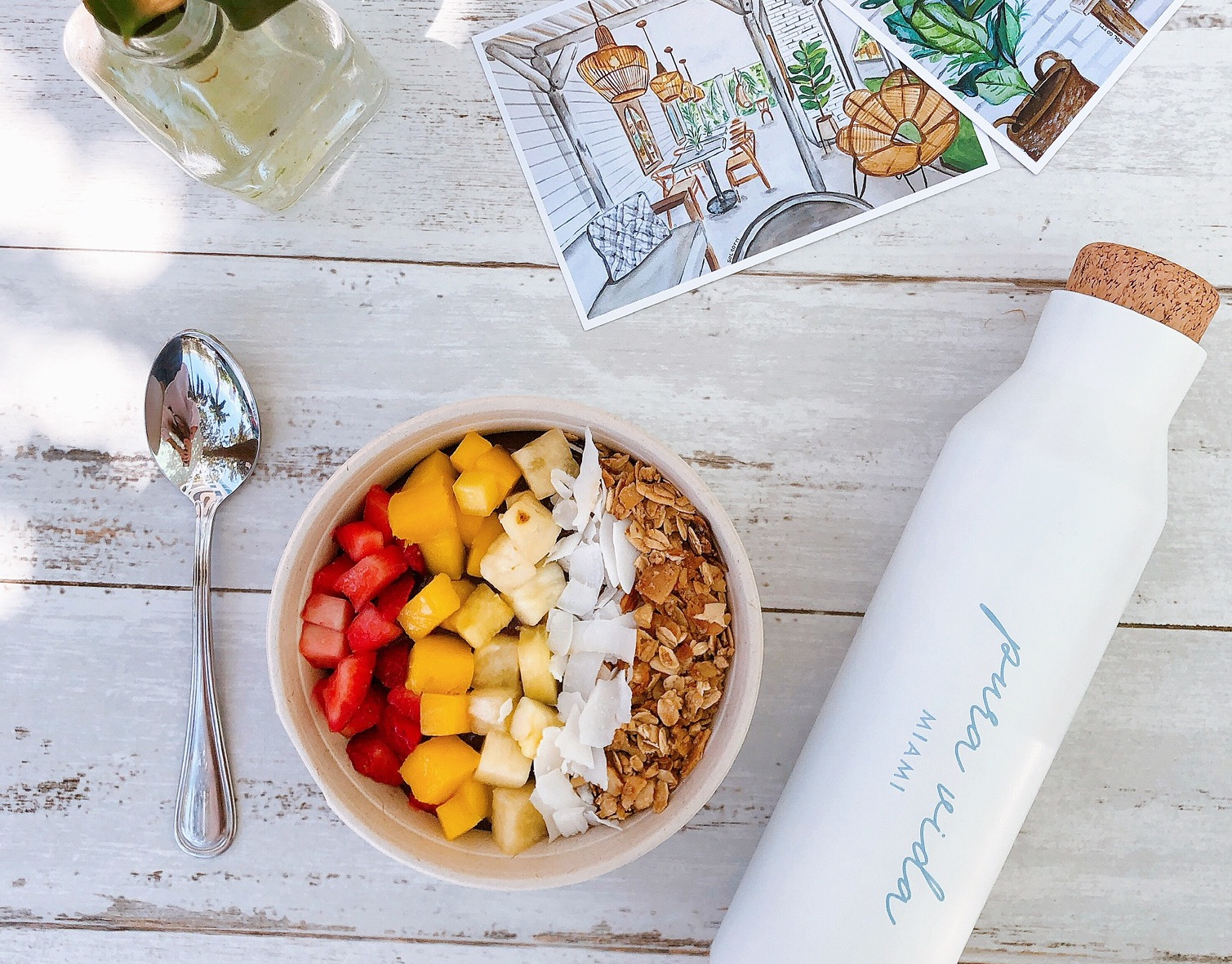 Pura Vida—which translates to "the simple life"—centers around good, healthy, locally-sourced food in a positive atmosphere. Here, hungry visitors of all ages can come relax, enjoy one of the cafe's signature açai bowls, or just stop by for a smoothie or freshly-squeezed juice. While the restaurant isn't exclusively vegan or vegetarian, it certainly has a lot of options for those who are. Try the artisanal empanadas with the vegan veggie medley or brussel sprouts, or go for the signature organic açai bowl with Brazilian açai, topped with bananas, gluten free granola and fresh seasonal fruit. For a more filling lunch or dinner, opt for a veggie wrap, or the vegan lentil bowl with organic quinoa and homemade green tahini sauce. Breakfast lovers among us will find joy in Pura Vida's all-day breakfast menu. An all-time favorite is the avo smash - toasted multigrain sourdough, mashed avocado, micro cilantro, watermelon radish & crushed red pepper flakes.
Pura Vida is located at 3818 NE 1st Avenue. It is open Monday through Friday, from 8 a.m. to 8 p.m.; on Saturdays, from 9 a.m. to 8 p.m.; and on Sundays, from 9 a.m. to 6 p.m.
OTL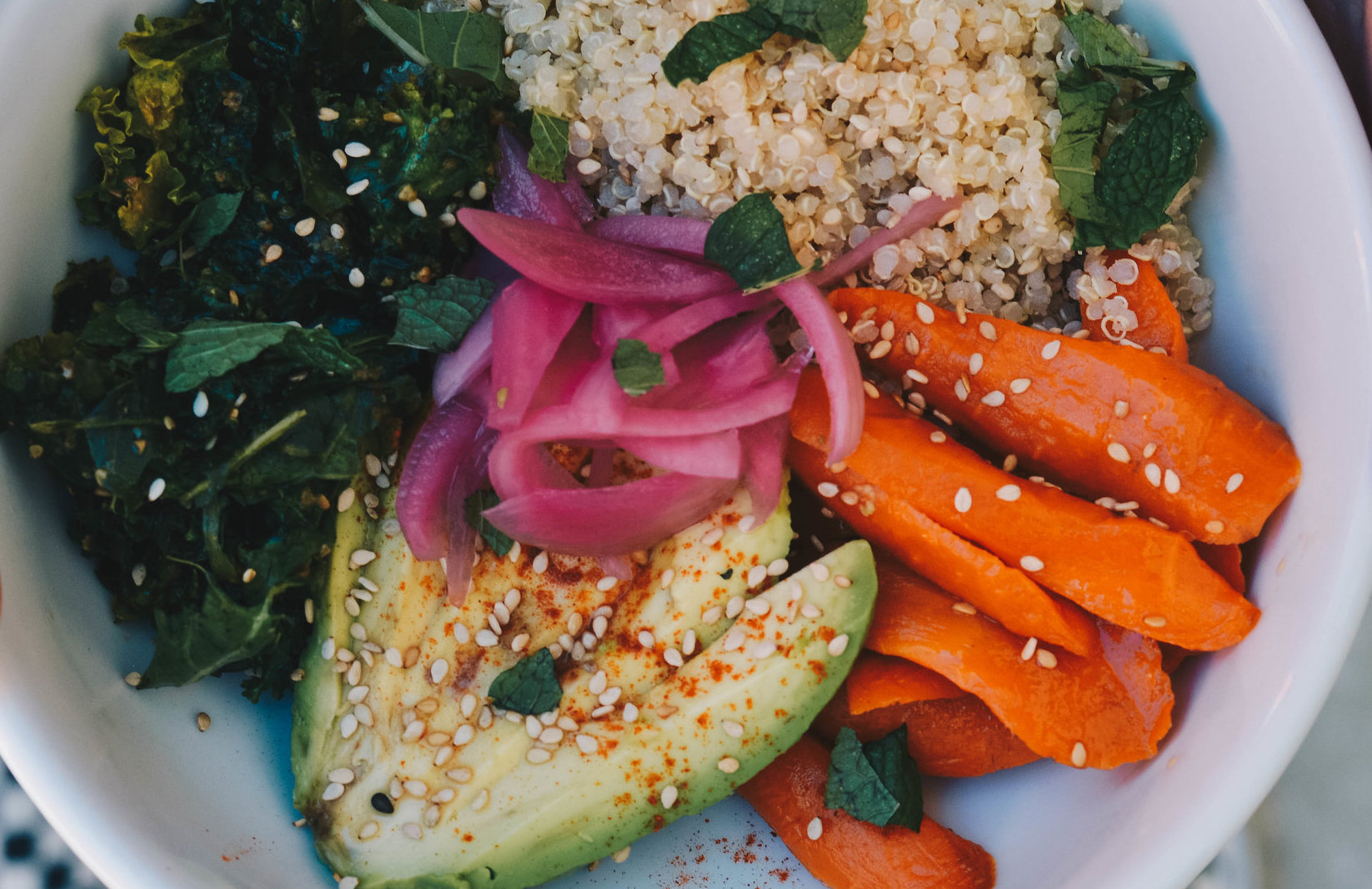 Opened by nightlife impresario David Grutman in 2017, OTL (which stands for "Out to Lunch") is a casual café that's part neighborhood hangout, part coffee shop and part creative space. Both laidback and trendy, the café offers a curated breakfast, lunch and snack menu with healthy but tasty options for vegetarians and vegans alike. Some favorites include: Market Grain Bowl, Black Bean & Quinoa Burger with raclette and guacamole, Red Cabbage Salad with roasted chickpeas. If you are craving something on the sweet side, kick off your day with OTL's Super Seed Toast - brioche, super seed butter and fresh blueberries.
OTL is located at 160 NE 40th Street. It is open Monday through Friday, from 8 a.m. to 6 p.m., and on Saturdays and Sundays, from 9 a.m. to 6 p.m.
Le Jardinier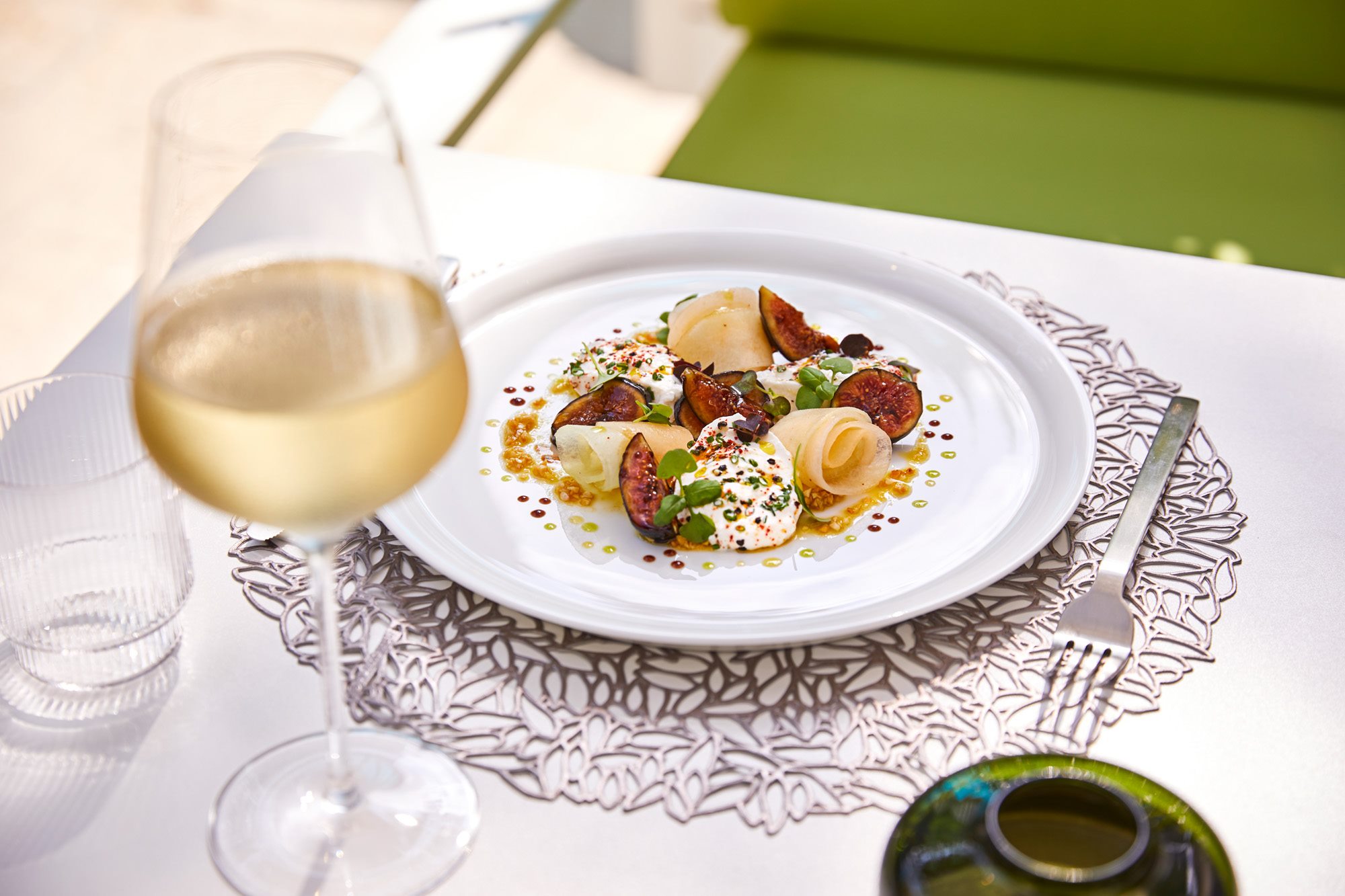 Sitting directly below L'Atelier in Miami Design District's Paradise Plaza, Le Jardinier is the vegetable-forward concept from long-time Robuchon protégé, Alain Verzeroli. Using Robuchon's signature French fare and cooking style as inspiration, the menu here is anything but ordinary. While it's not a dedicated vegetarian restaurant, plant-based dishes are highlighted throughout the menu. Verzeroli's fingerling gnocchi with tomato, parmesan and charred corn are absolutely mouth-watering. You should also consider the exquisitely prepared Burrata with melon and figs, especially on a hot Miami day. Either way, you won't be dissapointed; diners from around the world are all raving about this new gourmet hot spot! Everything is made in house (including freshly made, gluten-free breads) using herbs and produce from the restaurant's very own rooftop garden.
Le Jardinier is located at 151 NE 41 Street #135. It is open Tuesday through Thursday and Sunday, from 6 p.m. to 10 p.m., and on Fridays and Saturdays, from 6 p.m. to 11 p.m.
Lemoni Café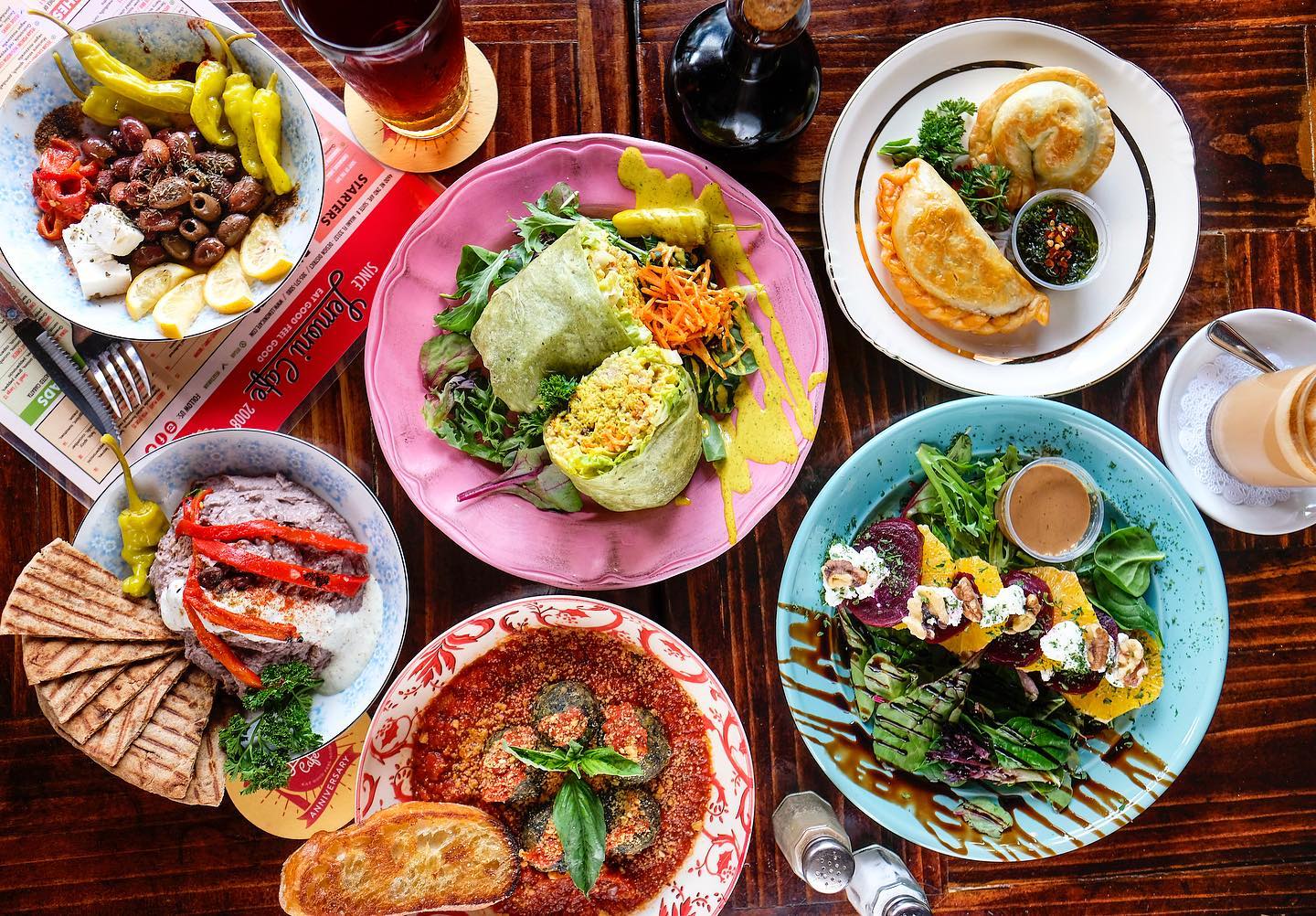 When Lemoni Café first opened in a nondescript building in 2007, it brought with it a French-Moroccan and Mediterranean menu that the Miami Design District hadn't seen before. The motto here is "eat good, feel good," and that couldn't be more true. Perfect for vegetarian diners, this café has a long menu of unique paninis, sandwiches, sweets and snacks, as well as more than 25 salads. Specifically, the vegan options are bar none; guest favorites include the vegan platter with coconut cutlets and spicy Moroccan eggplant, vegan quesadillas with vegan mozzarella, and many more options. If you head on over on a Saturday you can enjoy the special Tofu wrap made with black bean hummus, quinoa, spinach, sundried tomatoes and vegan mozzarella.
Lemoni Café is located at 4600 NE 2nd Avenue. It is open Monday through Saturday, from 11 a.m. to 10 p.m., and on Sundays, from 11 a.m. to 5 p.m.

Chef Chloe and the Vegan Café at St. Roch Market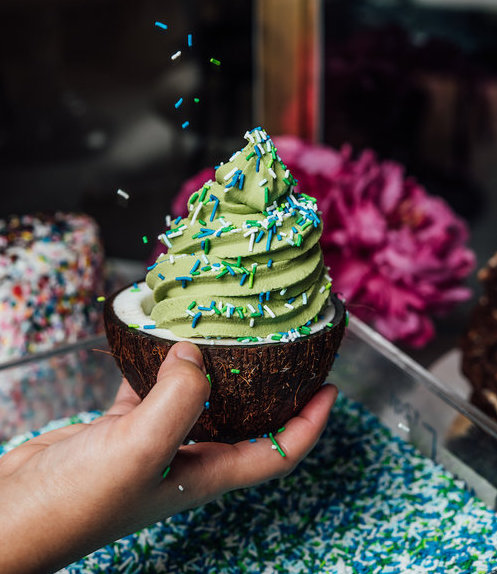 People all over the nation know Chef Chloe Coscarelli as the vegan chef who won Food Network's Cupcake Wars, and here in Miami, we're lucky to have her in our own backyard. Head to St. Roch Market, and check out her namesake Chef Chloe and The Vegan Café; the menu is (you guessed it!) entirely vegan, and includes her deliciously famous cupcakes, an instagramble birthday cake, and our personal favorite - Matcha soft serve made with cashews, served in a fresh cononut.
Chef Chloe and The Vegan Café is located inside St. Roch Market Miami, at 140 NE 39th Street #241. It is open Sunday through Thursday, from 11 a.m. to 10 p.m., and on Fridays and Saturdays, from 11 a.m. to 11 p.m.